China's internet users has crossed 800 million, according to the China Internet Network Information Center (CNNIC), as of June 2018.
This major milestone represents an increase of 3.8 per cent over the figures released six months ago, making the Asian country the world's largest Internet community, much ahead of the United States with an estimated 300 million internet users and Nigeria which crossed the 100 million mark for the first time in January 2018.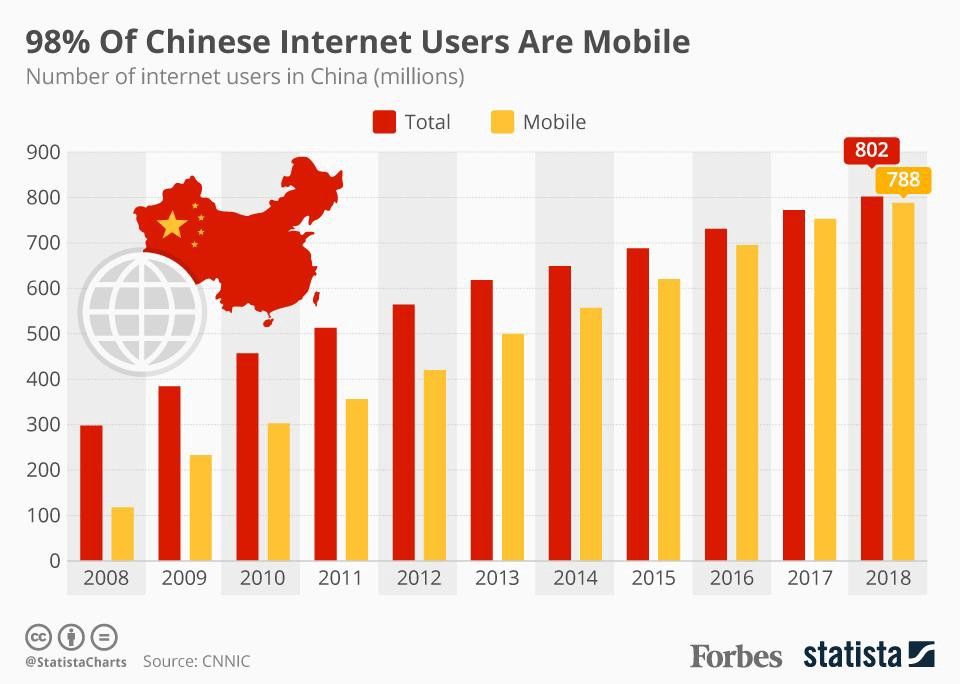 According to data from the CNNIC, 802 million people are now actively using the internet in China, representing 57.7 per cent of the country's population. But perhaps the most significant statistic is the fact that 788 million people are mobile users, representing a whopping 98 per cent of the country's total user base.
With this record, China has further proven its ability and efficiency with the roll out of mobile technology to reach over half of its population and further strengthens its ambition to become one of the world's leading technology powerhouses.