Global PC OEM vendors reported another quarterly shipment decline in Q1 2023 as shipments hit the lowest quarterly numbers in the past 10 years amid slow demand, as the Techloy chart below shows, based on data from Counterpoint.
In the quarter, Apple experienced the most significant decline, with a 38% YoY shipment drop due to a higher base in the previous year and a more extended replacement cycle. Meanwhile, Lenovo continued to hold onto its position as the world's largest PC vendor, despite experiencing a substantial drop in shipments during the quarter.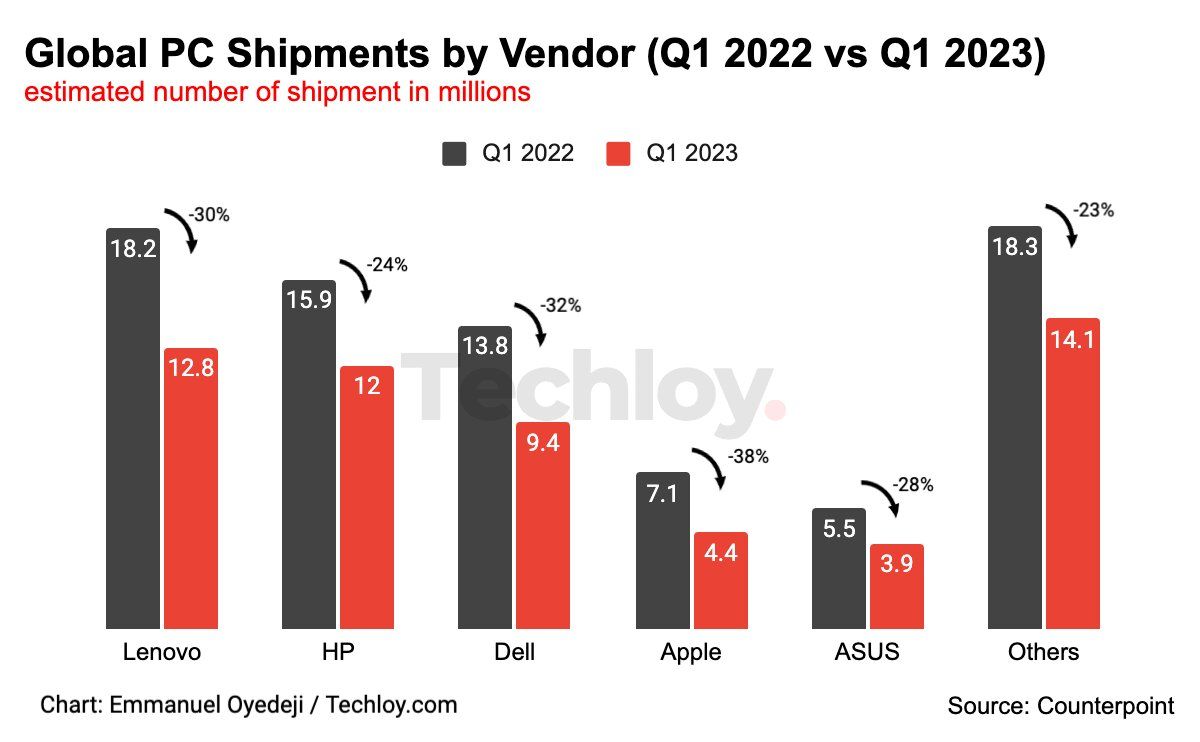 HP saw a relatively modest decline in the quarter compared to the year-ago period and maintained its second-place ranking, holding a 21% market share. While Dell secured third place globally in terms of PC shipments with a 17% market share driven by great performance in the US market in the quarter.
Counterpoint analysts have maintained a cautious yet optimistic outlook for PC demand in H2 2023. While it was previously suggested that demand would recover post-inventory normalization, there is now concern that it may take slightly longer for demand to start accelerating. However, the overall sentiment remains positive that PC demand will gradually increase in the latter half of 2023.