Indian Edtech startup Simplilearn has marked a 2531.6% rise in its consolidated losses for FY22, reporting arrears of Rs 150 Crore (-$18 million), up from Rs 5.6 Crore (-$680,000) in FY21 as total expenses shot up 82% in the year.
This loss recorded in the year was brought on by higher promotional expenses attributed to Simplilearn's major marketing campaigns which saw total expenses grow up to an enormous Rs 642 crore ($77 million) in the year.
In sharp contrast to the increased expenses in the year, the Edtech startup's revenue only grew 41% to Rs 480 crore ($57.6 million) in FY22 from Rs 341 crore ($40.9 million) in FY 21.
Whereas the company was profitable in FY20 with Rs 1.35 crore ($0.68 million). This marks the company's first financial performance report since being acquired in July 2021 by Blackstone in a $250 million deal.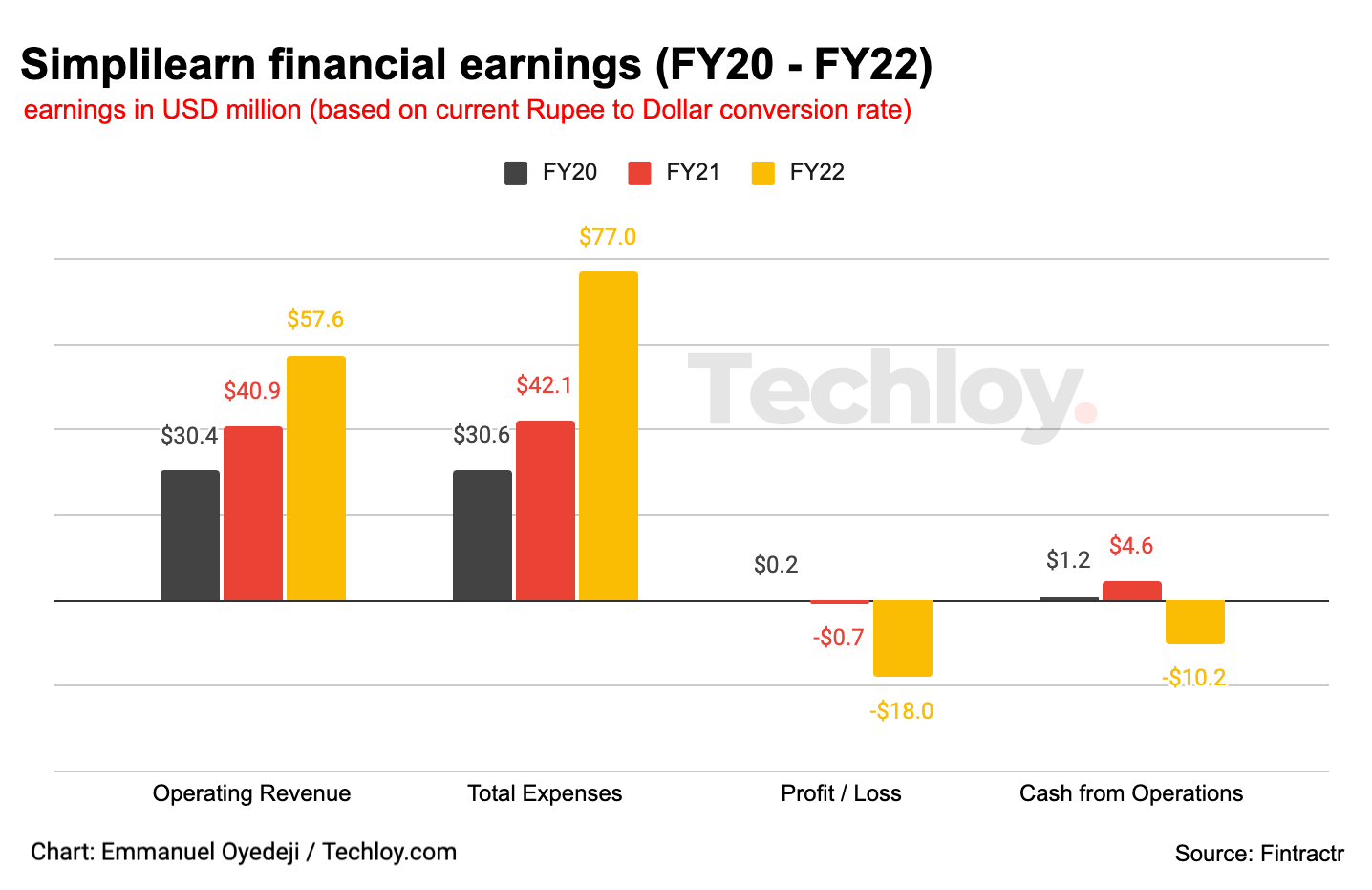 With offices in California and Bengaluru, Simplilearn is a digital upskilling platform that provides training in cyber security, cloud computing, project management, digital marketing, and data science, among others. It claims to be conducting over 1,500 live classes each month. As per its website, the startup has helped more than 2 million professionals and companies across over 150 countries to get trained, upskill, and acquire certifications.
While Simplilearn kept growing in terms of income generated, it came at the cost of a massive amount of investment in advertisements and promotions which alone added up to almost half of the revenue generated from operations and stifle its performance during the year.