Global smartphone sales volume is expected to show flat year-on-year growth in 2023, according to TechInsights (Strategy Analytics)'s Wireless Smartphone Strategies (WSS) service research report.
Per region, the Asia Pacific and North American regions are forecasted to post an annual growth rate in 2023 while other regions will continue on a contraction phase. Meanwhile, the world's top 10 countries of smartphone sales in the year will include China, India, the USA, Brazil, Indonesia, Russia, Japan, Germany, Mexico, and the UK.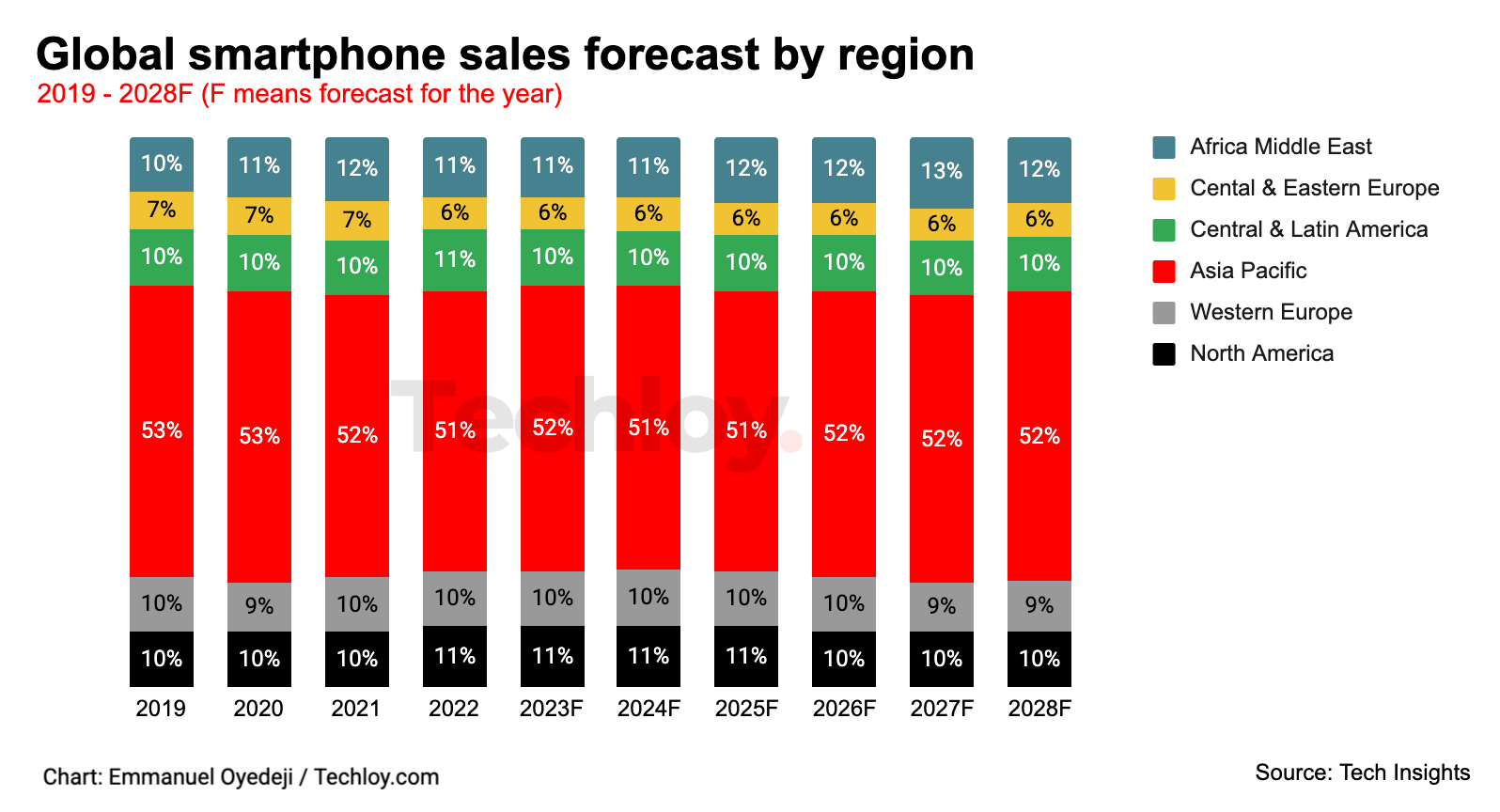 All regions are subsequently expected to follow an upward phase and continue a positive growth rate from 2024 on, due to China's Covid-19 reopening, and India's booming smartphone industry. This growth is however expected to slow down by 2028.
The report noted that global smartphone sales volume will be back to the pre-COVID level only after the industry's complete recovery from the hit of COVID and geopolitical issues.