Operator‑billed 5G service revenue has been predicted to rise to $315 billion in 2023, from $195 billion in 2022, according to a report by Juniper Research.
This growth of over 60% in a single year will be driven mainly by the increasing migration of cellular subscriptions to 5G networks. A strategy by operators to minimize or remove any premium over existing 4G subscription offerings.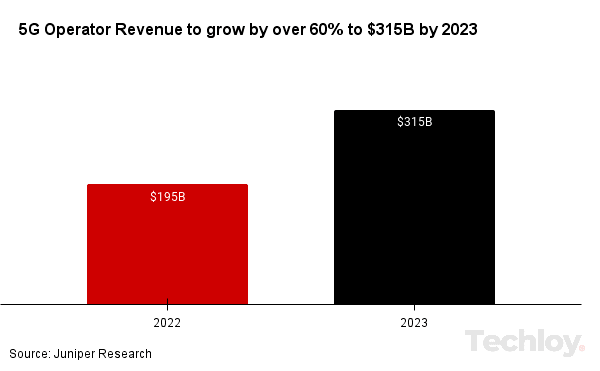 The report also predicts that over 600 million new 5G subscriptions will be created next year, despite the anticipated economic downturn in 2023.
According to Juniper Research, the growth of 5G networks will continue, and over 80% of global operator‑billed revenue will be attributable to 5G connections by 2027.
The telecommunications industry demonstrated its robustness against the impact of the COVID-19 pandemic, and the report projects that the growth of 5G will also be resilient against this economic downturn, owing to the vital importance of mobile Internet connectivity today.