A new report from Juniper Research has revealed that the global total BaaS (Banking-as-a-Service) platform revenue will exceed $38 billion by 2027, an increase from $11 billion in 2022.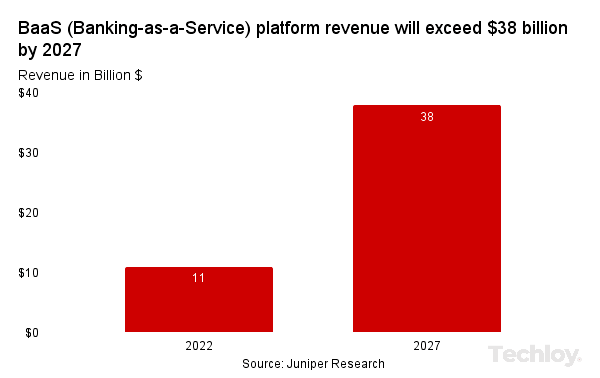 The rapid growth of 240% will be propelled mainly by BaaS' ability to deepen relationships between brands and their customers by providing a user-friendly banking and payments experience, the study posited.

BaaS enables non-banking companies to offer their customers financial services without owning a banking licence or infrastructure. This allows brands to generate new revenue without using time and resources to generate new capabilities in-house.
The research also assessed the top 15 BaaS vendors within the global market and ranked the top 3 vendors including Green Dot, Marqeta, and Solaris.
Juniper Research evaluated each vendor based on the same criteria, which included distribution and partnerships, breadth of offering and future business prospects in BaaS.