Indonesia's smartphone market witnessed a significant shift in 2022, with premium smartphones leading the growth charge, according to Counterpoint.
The report states that overall smartphone shipments declined by 12.2% YoY in 2022, but mid-range to premium smartphones experienced high growth rates.
The premium smartphone segment (≥$600 price band) witnessed a remarkable 21.2% YoY growth rate, outpacing the mid-range (18.8%) and high-end (18.2%) segments. Furthermore, 54.5% of premium smartphone shipments comprised newly launched models, representing a growth rate of 45.8% YoY in such shipments.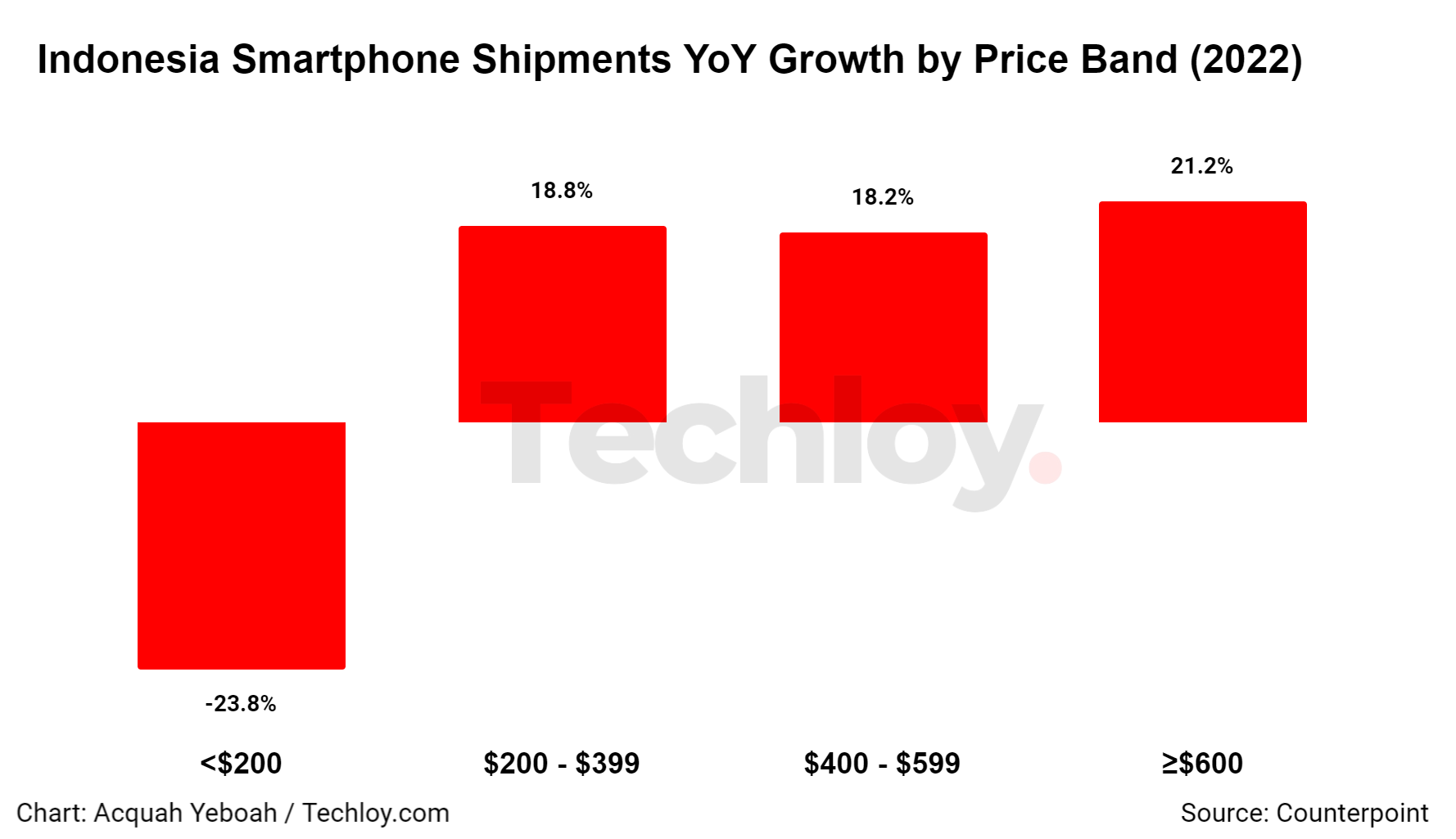 In the premium segment (≥$600), Samsung and Apple dominated with a combined market share of 68.1%, while POCO, Asus, realme, Xiaomi, and vivo also saw a bigger presence in this category thanks to the launch of some new models in 2022.
The iPhone 14 series was one of the most anticipated smartphone series in Indonesia in 2022, with Erajaya group and Blibli stores offering trade-ins and instalment offers to attract consumers.
In the high-end segment ($400-$599), Samsung and OPPO were the top two OEMs, with OPPO's Reno 7 5G and Reno 8 5G series being well-received due to their 5G capability and strong marketing.
The decline in entry-level smartphone shipments could be attributed to lower consumer demand and macroeconomic headwinds. However, the need for better-quality smartphones, particularly during the COVID-19 pandemic when many people shifted to online learning and remote work, led to an increase in the demand for mid-range and above smartphones. The trend persists, with mobile gaming being another segment that is contributing to the demand for smartphones in the >$200 price band.