Back in the day, people often had the pain of not having the technical knowledge or expertise required to build a website from scratch.
They found it challenging to create a professional-looking website that could compete with others in their industry. Additionally, they struggled with the time and effort required to build a website without any prior experience.
The cost of hiring a professional web designer or developer was too high, making it difficult for them to launch their own website.
For those who could afford to get a web developer, it was frustrating to keep up with the ongoing maintenance and updates required to keep their website up-to-date and secure. Without the proper knowledge or tools, website maintenance could be time-consuming and expensive.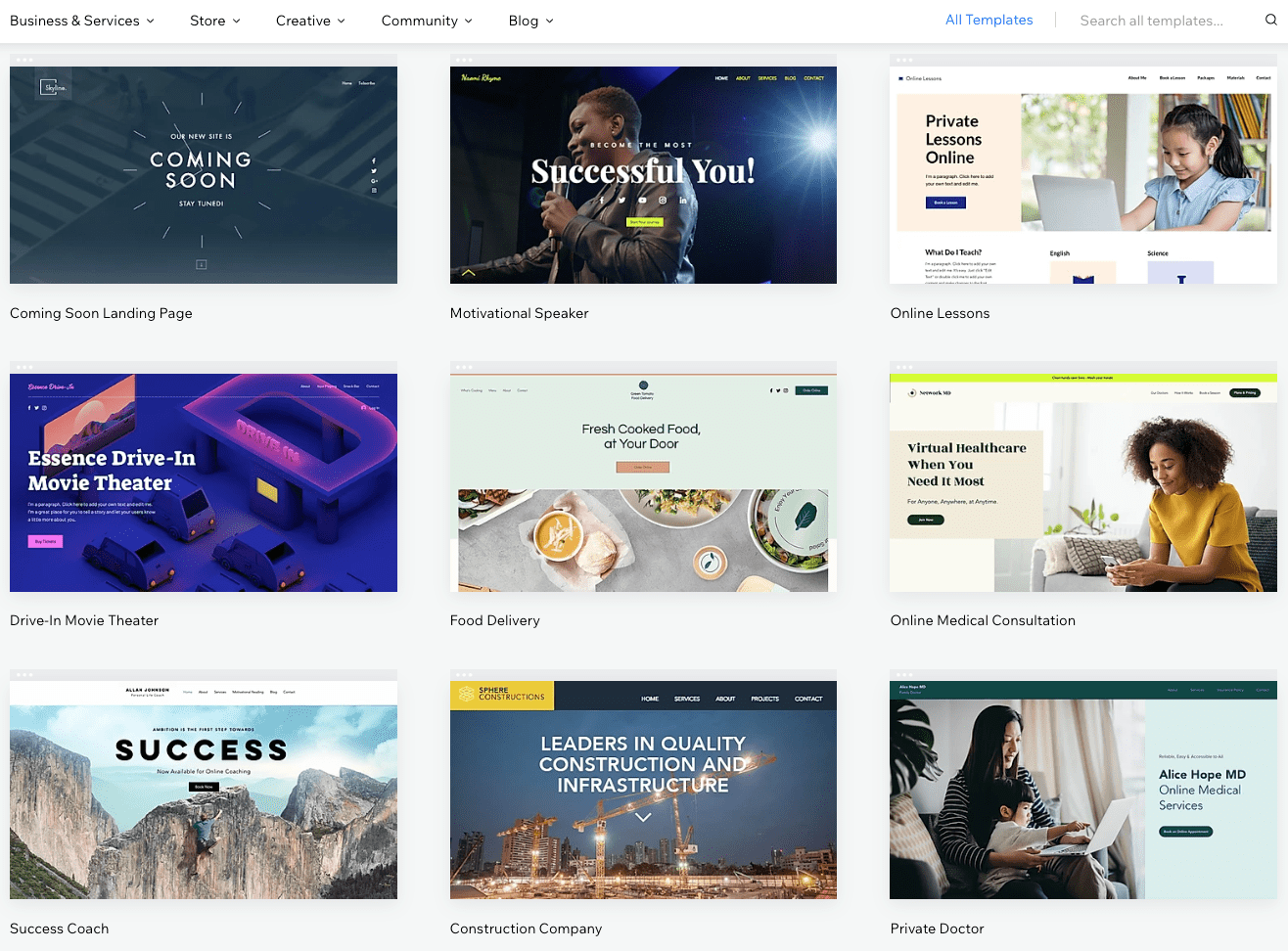 Then in 2006, Wix came into the web development industry.
With Wix, you can effortlessly create visually appealing websites, regardless of your level of design or coding knowledge. It's an all-in-one website builder that simplifies the process of creating a website.
Currently, Wix has over 200 million users across 190 countries worldwide. It is popularly known for how easy it is to use – in the past, you needed coding skills to create a professional-looking website, but these days anyone can do it. And Wix makes it especially easy.
People tend to ask if Wix is a website builder or a Content Management System. Fortunately, Wix combines the functionalities of a website builder and a content management system. The answer to this question is a bit of a mixed bag - yes and no.
On one hand, Wix can be considered a content management system since it allows users to manage their content online. On the other hand, it also provides users with the tools to design and build their website, making it a website builder as well. Therefore, it can be categorized as both a website builder and a content management system.
Features
Wix has several features ranging from Website Builder & Templates, Blogging to E-commerce, social tools, Email Marketing, etc.
Website Builder & Template
Wix offers three different editors for creating a website.
The Wix Artificial Design Intelligence (ADI) editor is for beginners who are new and don't know where to start. The Wix ADI builds a basic site for you based on a few questions it asks you.
The second editor is the Wix standard editor. The option lets you choose a Wix template and customize it how you want, using the standard Wix drag-and-drop editor. You can start with the ADI editor and then move to the standard editor at any time.
The third editor is Editor X. It was Introduced in 2020. The Editor X lets you create a fully responsive website that looks great on all devices. Editor X was developed with designers in mind and it comes with a full suite of advanced capabilities.
These user-friendly editors allow you to quickly add or delete content, change the font and personalize your site without any knowledge of coding languages thanks to its drag-and-drop functionality.
E-Commerce
Wix lets you easily turn your website into an online store with its Business and eCommerce plans. The E-commerce plans, let you sell products, manage inventory and also take payments from your customers. It has a lot of features to help you convert your customers and to promote your business as well.
Blogging:‌‌ ‌‌
Wix was built to help start, grow and manage content. With Wix blogging features, you can add text, and images, and create content for your brand with the drag-and-drop editor. Wix helps in growing your blog with integrations such as SEO, Social Media and Email Marketing.
Pros
Wix's drag-and-drop building tools make its editor extremely easy to use, even for beginners with no tech experience
Wix has a great selection of e-commerce tools that make it a top choice if want to have an online store.
It has impressive features and an extensive app store means that it has all the tools you need.
It gives you Freedom and Flexibility making it easy to customize your template to your own taste.
Cons
Once you've published your site, you can't switch your template.
You may have to pay extra to install third-party apps for advanced functionality.
There are a lot of features and design options, which can make it overwhelming for beginners.
To get the best features, you would need to pay to access them.
Wix Website and E-commerce Pricing
Prices are shown for the annual billing option.‌‌ ‌‌
• Free: $0 forever.
• Combo: $16/month.
• Unlimited: $22/month.
• Pro: $27/month

•VIP: $45/month.

E-commerce Pricing:

•Business Basic: $27/month.

•Business Unlimited: $32.
•Business VIP: $59.

•Enterprise: starting at $500/month.
Ease of Use: Wix is a user-friendly platform that is easy to use, even for those with no prior website-building experience. Its drag-and-drop editor is one of the most intuitive editors available, allowing you to add, delete, and move elements around your page without any coding knowledge. Additionally, Wix takes care of website hosting and security, eliminating any technical complexities. In case of any issues, you can rely on 24/7 support available on any paid plan.
Other Wix Integrated Functionality
SEO: Wix offers an integrated SEO tool that enables you to optimize your website for Google Search. This tool guides you through the optimization process, providing step-by-step instructions and helpful tips to improve your site's ranking.
Wix SEO features comprise meta tags, canonical tags, robots.txt files, bulk 301 redirects, instant Google indexing, URL structure, patterned meta tags, and an XML sitemap. Additionally, all images are automatically resized, compressed, and converted to WebP format, ensuring that your website loads quickly, which is crucial for SEO purposes.
One of the most impressive features of Wix's SEO tool is the ability to customize your website's logic. Rather than having to edit each page individually, you can modify your SEO data across all pages of your website.
Furthermore, with Velo APIs, you can customize your client-side code and override default SEO settings to further optimize your website's search engine ranking.
Email Marketing: Ascend by Wix is a customer management and email marketing tool designed to assist you in capturing leads, nurturing customers, increasing traffic, and boosting sales. Essentially, it is a business management toolkit that includes features such as contacts, inbox, chat, forms, automation, and Wix invoices.
Apps & Integrations: Wix AppMarket serves as a comprehensive platform for enhancing your website's features and functionality. With hundreds of apps available, ranging from social media tools to contact forms to live chat, you can easily find the ones that fit your needs. Additionally, you can explore integrations for popular business tools like QuickBooks, Shippo, ShipStation, Printful, Get Funding, Craftybase, Google AdSense, and Mailchimp.
Wix Storage: Wix Website Plans come with varying storage limits, which range from 2GB to 100 GB. For the Business and eCommerce plans, the minimum storage starts at 50GB and goes up to unlimited for the Business VIP plan. If you require additional storage, upgrading to a higher-tier plan is necessary.
Verdict
Wix is a fantastic website builder. I would take Wix over the majority of other web builders because of its simplicity and affordable plans.
How Wix Compares To Other Website Builders
Wix Vs Shopify
Shopify is a well-known e-commerce platform that enables users to establish an online store. It is relatively pricier than Wix, with a starting cost of $5 per month(For the starter plan) but it is specifically created for e-commerce enterprises. If you require an online store, Shopify is likely to be a more fitting alternative than Wix. However, if you simply need a straightforward business site or blog, Wix is an appropriate choice.
Wix Vs GoDaddy
GoDaddy is a well-liked website builder and hosting provider that provides an intuitive drag-and-drop editor. It is also one of the most cost-effective website builders, with pricing ranging from free to $9.99 per month. Nonetheless, it doesn't offer as many features as Wix, and its templates are not as contemporary or trendy.
If you're searching for a reasonably priced website builder, GoDaddy is a sound option. However, if you require additional features or desire a more current design, Wix would be a better alternative.
Wix Vs WordPress
WordPress, an open-source content management system (CMS), is widely popular for building various websites, ranging from simple business sites to e-commerce platforms or blogs. While WordPress is free to use, hosting services typically cost $5 to $25 per month. With WordPress, you have complete autonomy and flexibility in creating any type of website, although it may not be as user-friendly as Wix.
If you're seeking an easy-to-use website builder, Wix may be a better choice than WordPress. However, once you grasp the basics, WordPress is relatively straightforward to use, particularly if you're just publishing blog posts. If you're willing to invest the time to master WordPress or need the ability to develop a fully customized site, then WordPress is the superior option.