Startup funding in the Middle East and North Africa region grew to $646 million over 69 deals in October 2022, a 343% growth from the previous month, and a 331% YoY growth from the $150 million raised in October last year.
The October number brings the cumulative deals raised in the region this year to $3 billion over 551 deals.
The United Arab Emirates held the top spot, fetching the majority of funding with $460 million raised across 24 deals. Cleantech startup, Yellow Door Energy took a chunk of the total raised, reeling in $400 million in funding, one of the largest rounds ever recorded in the regional startup ecosystem.
Egypt sat in second place with $113 million raised across 18 deals, the most active deals completed in the region. The top three fundraisers included B2B marketplace MaxAB with $40 million for its pre-Series B, fintech MoneyFellows with its $31 million Series B round, and open banking platform Telda with a $20 million Seed round.
Saudi Arabia, ranked 3rd with startups raising $70 million across 12 deals, with e-commerce enabler platform Zid grabbing the biggest chunk thanks to its $50 million Series B raise.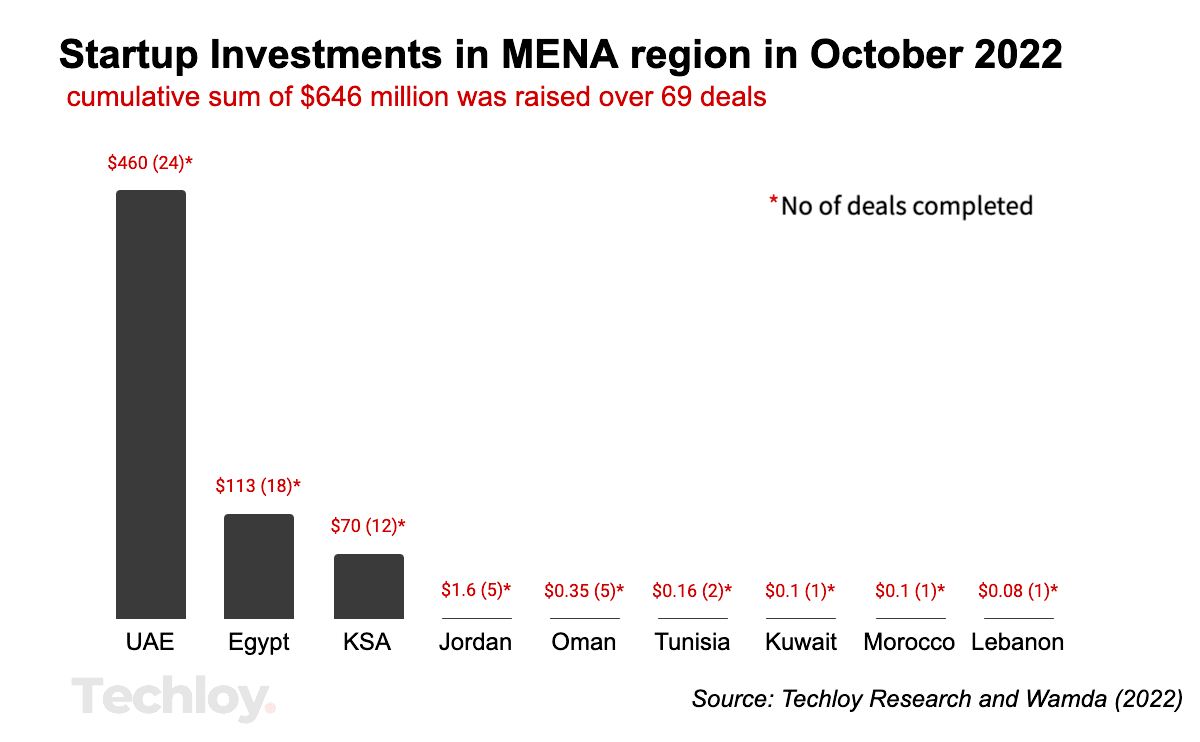 The surge in startup funding in the October period was largely driven by a spike in the late-stage funding round which accounted for about 84 per cent of the capital inflow. This late stage startups include those at Series B and growth stages.
The Seed and pre-Seed startups showed a rather significant drop in activity, accounting for 7 per cent of capital raised. On a similar note, debt financing is becoming a more popular choice for startups raising at higher valuations. This was evident in the case of KarmSolar and Trella, both raising $2.4 million, $6 million respectively.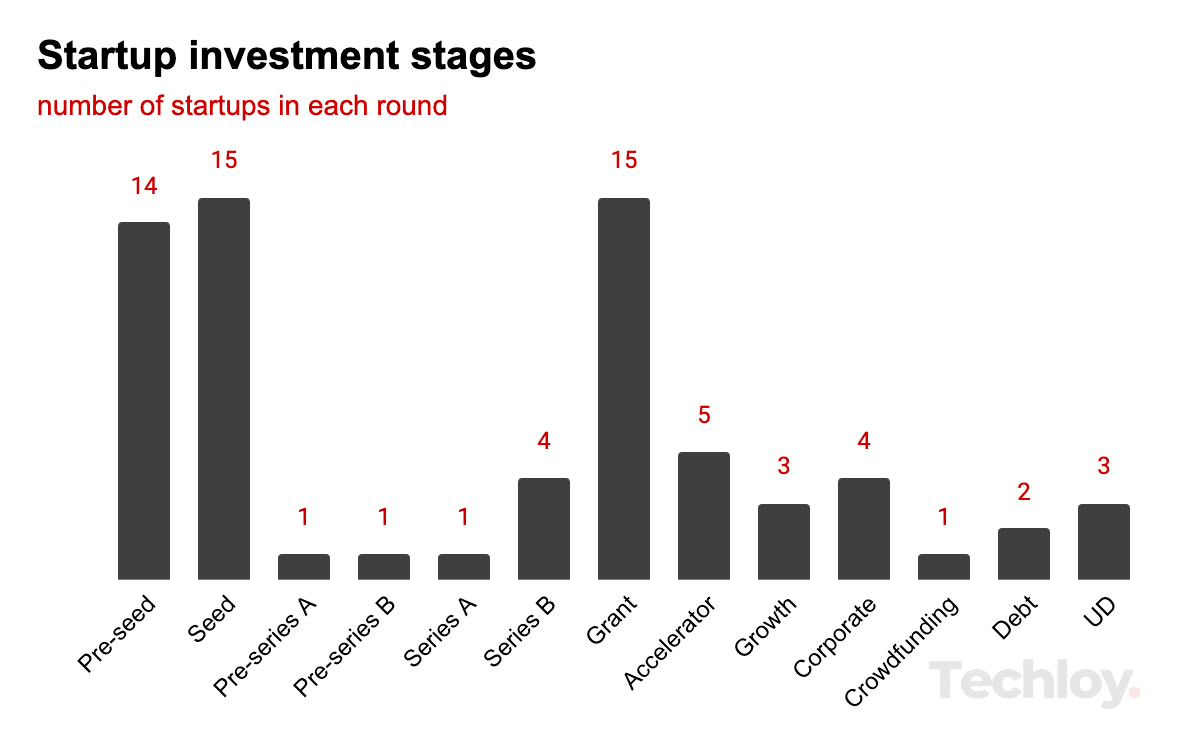 In the sector category, the cleantech sector took the lead interms of highest funding thanks to Yellow Door Energy's round which alone raised $400 million. The fintech sector had the highest number of deals attracting 16 deals out of 69 to the tune of $70 million, making it the second highest-funded sector in October. Neobanks and open banking startups were the most funded fintech segments.
Only 18 out of 64 deals attracted foreign investors, with the US remaining a leading source of global funding poured into regional startups.