Electric vehicle (EV) sales increased 16% YoY in Q2 2022, with Germany holding the top spot as the European EV market leader with a 28% share, followed by France with 16% and the UK with 14%.
In the European EV market, the top five brands accounted for only 36% of the total EV sales in the quarter. Europe is one of the most competitive EV markets where OEMs must fight hard for relatively small market shares.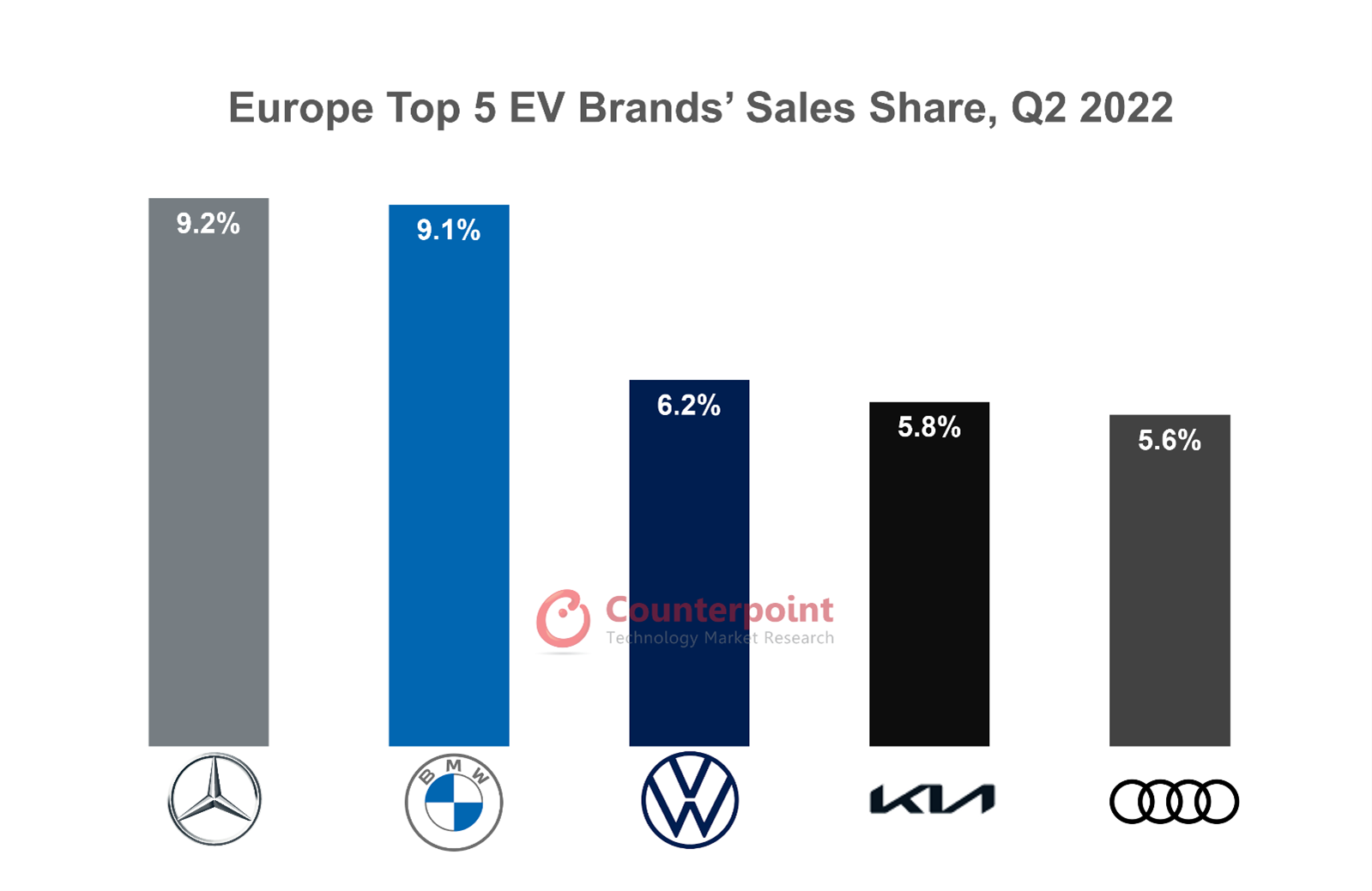 Mercedes-Benz leads the pack, accounting for about 9.2% of the total EV sales across Europe in Q2 2022, while BMW, the second-best selling EV brand in Europe had a 9.1% share of the EV market during the same period.
Other top leading brands including Volkswagen, Tesla were hurt due to the regional tension in Ukraine and production halting in China because of the pandemic. This resulted in component shortage and impacted supply chain channels as Volkswagen sales reduced by 44% YoY and Tesla's by 51% during Q2 2022.
EV adoption in Europe is on the rise, as sales of EVs recently gained traction. Europe is also looking to strengthen its charging infrastructure and battery recycling ecosystem. A strong charging infrastructure network is likely to boost EV penetration even more.