South African telecom giant MTN, in its latest financial results for Q3 2022, showed broad-based growth in its Nigeria operations across key revenue lines, such as voice, data, fintech and digital services amid the backdrop of the impact of the regulator's directive to restrict outgoing calls for subscribers whose SIMs are not associated with national identity numbers (NINs).
According to the report, MTN Nigeria added 5.7 million mobile subscribers in the nine months to reach 74.1 million users, an increase of 9.4% from the same period last year. However, quarter on quarter subscribers took a hit, falling short by 57,000 users in Q3 following the regulator's directive.
The network provider also added 3.7 million active data subscribers in the nine months to reach 38 million subscribers, with 4G population coverage at 77.1% (up 7.9% YoY). 4G traffic now constitutes 80.4% of the total, reflecting a 9.2% YoY increase.
Service revenue grew 20.6% to ₦1.45 billion in 9 months (January to September) from ₦1.21 billion in the same period in 2021. and saw a 21% YoY growth in the third quarter of 2022, which ended on September 30.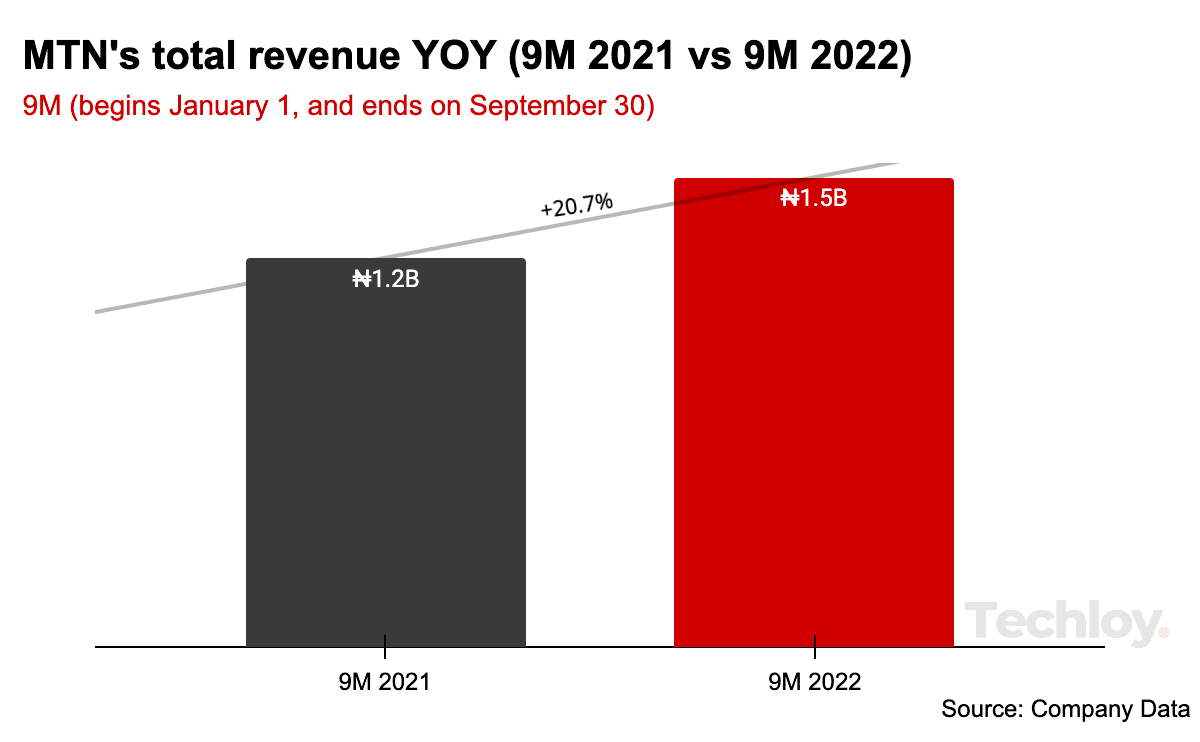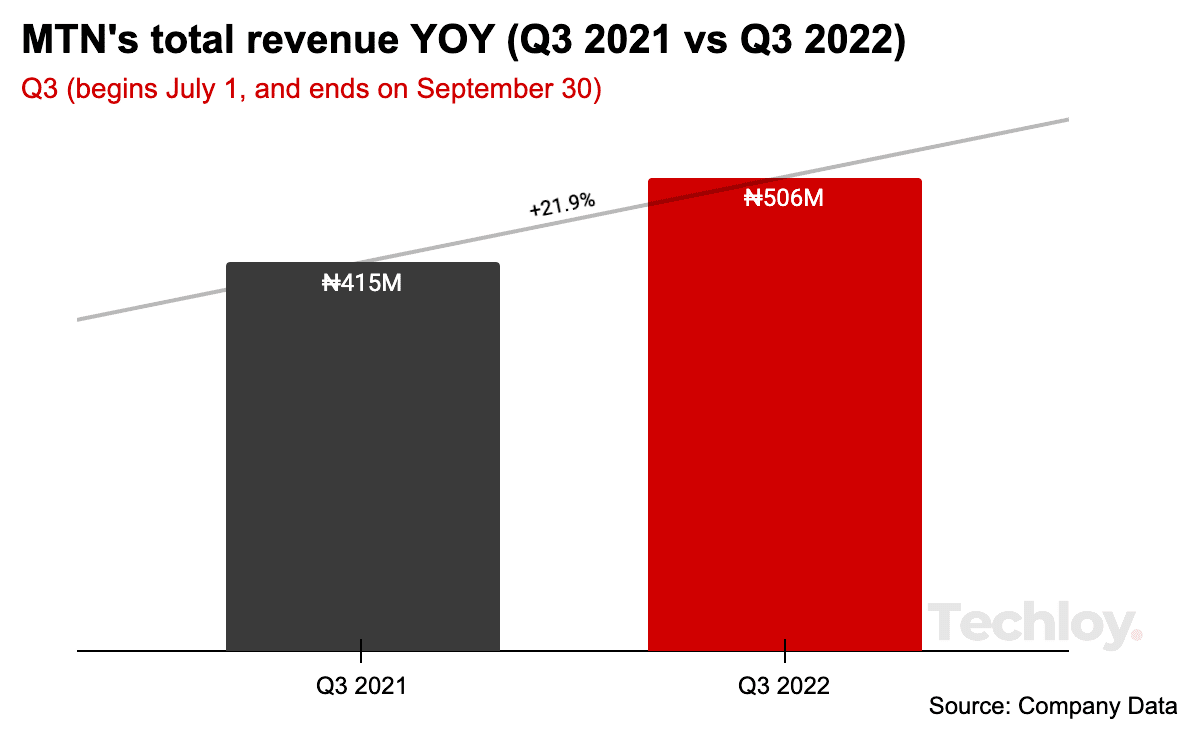 Voice revenue grew by 4.4%, maintaining a steady recovery as more customers are reactivated, and gross connections continue to ramp up. The fintech segment which was launched in May 2021, saw a growth of 21.9% in the period of 9 months (January to September) to reach ₦61.2 million.
Other key financial highlights for the third quarter of 2022 saw earnings before interest, tax, depreciation and amortisation (EBITDA) rise by 23.0% to N780.6 billion; EBITDA margin increased by 1.0 percentage points (pp) to 53.6%; Earnings per share (EPS) rose by 22.1% to N13.20 kobo; and Capital expenditure (Capex) rose by 45.2% to N379.0 billion (up 51.3% to N251.8 billion, excluding the right-of-use assets).
MTN, which is currently the largest mobile network operator in Nigeria by subscribers, anticipates a moderation in churn and an increase in revenue growth in Q4, as NIN-SIM linkage for its customer-base continues to grow. This would also support its base growth expectations for FY 2022.