Worldwide shipments of mobile phones, tablets and personal computers (PC) are expected to decline 4.4% in 2023, according to a recent report by IT research firm Gartner.
Mobile phone shipments are projected to fall 4% to 1.34 billion units in 2023, down from 1.40 billion units in 2022, Gartner said. This would signify a fall for the second straight year in 2023 and a slump to a decade-low record. Shipment totalled 1.43 billion in 2021.
This is significantly less than the International Data Corporation's (IDC) prediction of a 9.1% decrease in smartphone shipment in 2023.
Shipments of PC and tablet devices are also expected to fall 6.8% and 2.9% respectively, marking the second straight decline in 2023 as demand for smartphones, tablets and PCs slow down from a boisterous pandemic season.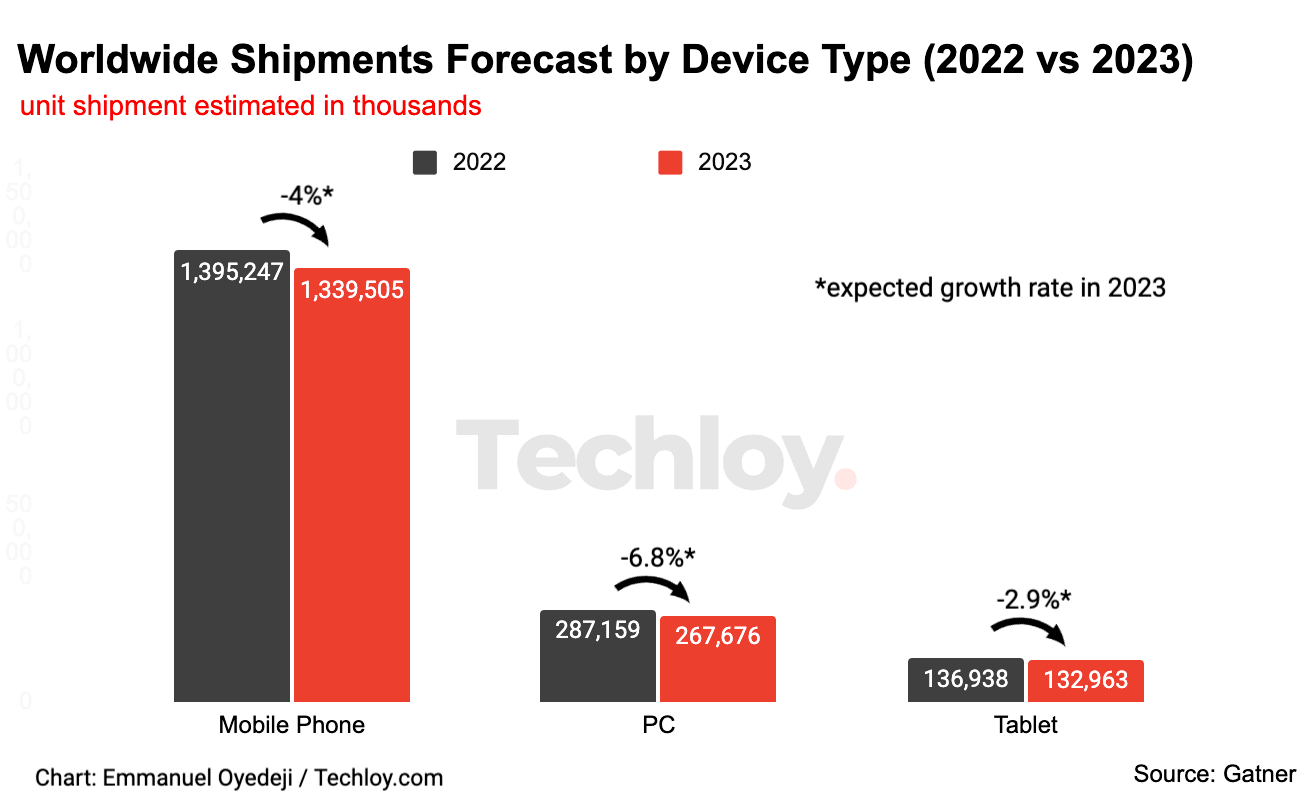 Ranjit Atwal, research director at Gartner, underpinned the pessimistic economic outlook into the year on dampened consumer demand, supply chain problems and the current global economic slump.