International Data Corporation (IDC) has predicted that worldwide shipments of foldable phones, including flip and fold form factors, will reach 21.4 million units in 2023.
This represents an increase of more than 50% over the 14.2 million units shipped in 2022. This was driven by a 10% decline in ASP (Average Selling Price) which helped the market grow 75.5% in 2022, as foldable devices became more affordable in numerous markets.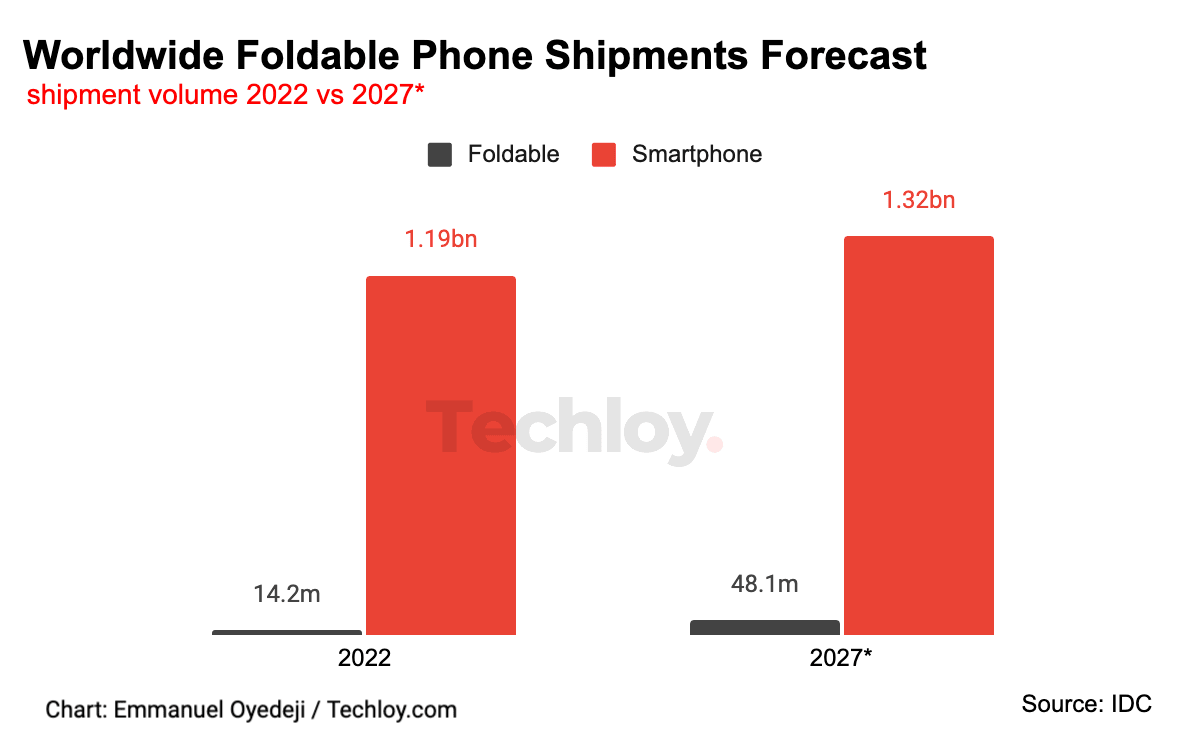 The forecast further projects that foldable phone shipments will reach 48.1 million units in 2027 with a compound annual growth rate (CAGR) of 27.6% from 2022 to 2027.
IDC says it expects the foldable segment to continue to climb over the forecast period as the ASP continues to decline further. Entry of more models from both new and current vendors is also expected to bring further improvements to the category to help drive continued adoption of 50.5% growth in 2023, while the total smartphone market contracts by 1.1%.