The Central Bank of Nigeria (CBN) has approved the operational guidelines for open banking, kickstarting an open banking regime in Nigeria. With this regulation, Nigeria becomes the first country in Africa to have an Open Banking regulation.
The guidelines were released in a circular by Musa Jimoh, Director of the CBN's Payments System Management Department, on March 7, 2023.
Open banking is a banking practice that allows third-party financial service providers access to consumer banking data via APIs. It promotes innovation and the networking of accounts and data across institutions, potentially transforming the banking industry.
Open banking in Nigeria is expected to usher in a transformational period for financial innovation and inclusion in Nigeria and across Africa. Nigeria joins other countries like the U.S., UK, India, South Korea, etc, that have some sort of Open Banking regulation.
According to Penser, the Open Banking sector is expected to reach a market size of $395 billion by 2026 with close to 39 million customers globally.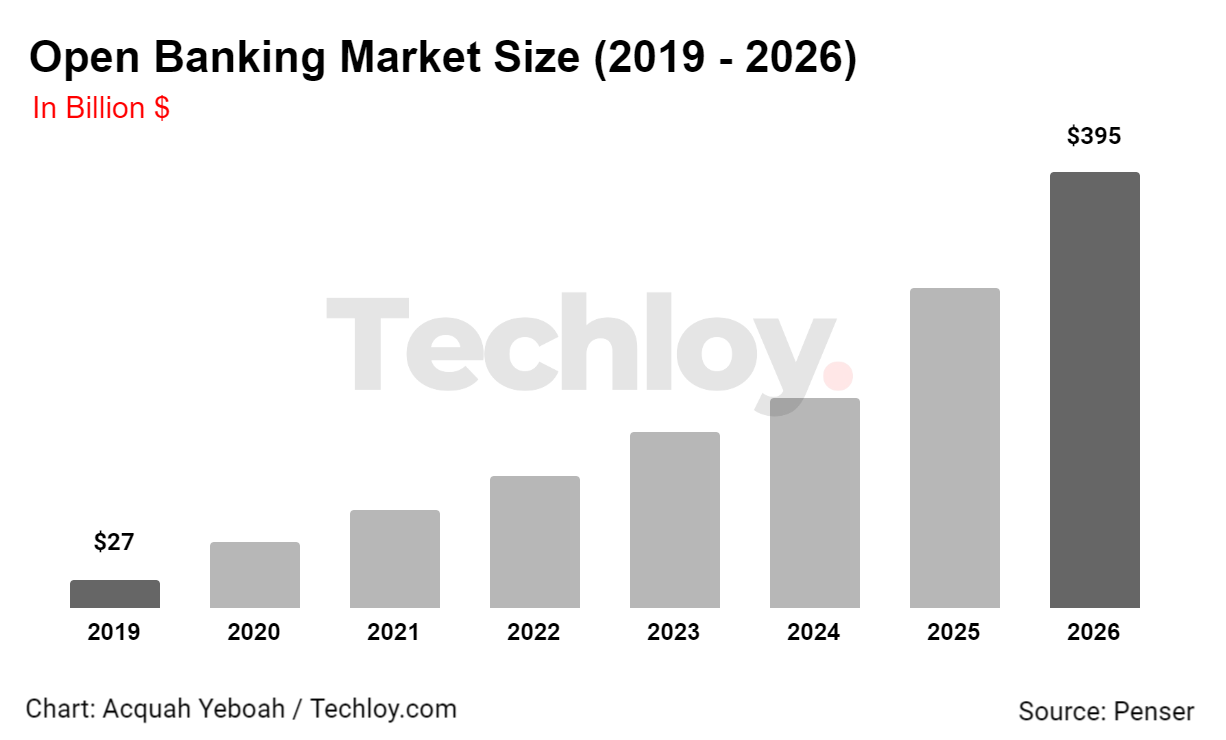 The release of the guidelines is the culmination of a long journey for open banking in Nigeria, which began in 2017 when a group of industry veterans led by Adedeji Olowe formed the Open Banking Nigeria working group.
The group engaged with banks, fintechs, and international stakeholders, leading to the CBN releasing the regulatory framework for open banking in Nigeria in February 2021. This laid the groundwork for the industry committee to create the draft of operational guidelines, which is now the law for bankers and fintechs supervised by the CBN.
Open banking is expected to provide enriched data to fintechs and drive financial inclusion and innovation in Nigeria. Companies such as Mono, Okra, and Stitch, members of the Open Banking Nigeria coalition, are expected to benefit from open banking. The coalition includes early backers such as Sterling Bank, KPMG, PwC, EY, Paystack, Teamapt, Wallet Africa, and OnePipe.