The Thailand smartphone market experienced a decline of 21% in 2022, resulting in the lowest number of units sold in a year since 2014, according to the International Data Corporation (IDC) Worldwide Quarterly Mobile Phone Tracker.
The entry-level smartphone segment (<US$200) shrank to 59% of the market, down from 64% a year ago. The average selling price (ASP) increased to US$329, rising 15% YoY in 2022.
The decline in shipments can be attributed to the lack of government stimulus campaigns, and economic and inflationary pressures. Additionally, there was a lack of compelling use cases for consumers and affordability concerns for 5G smartphones which saw a market share increase to 35% in 2022 compared to 24% in 2021.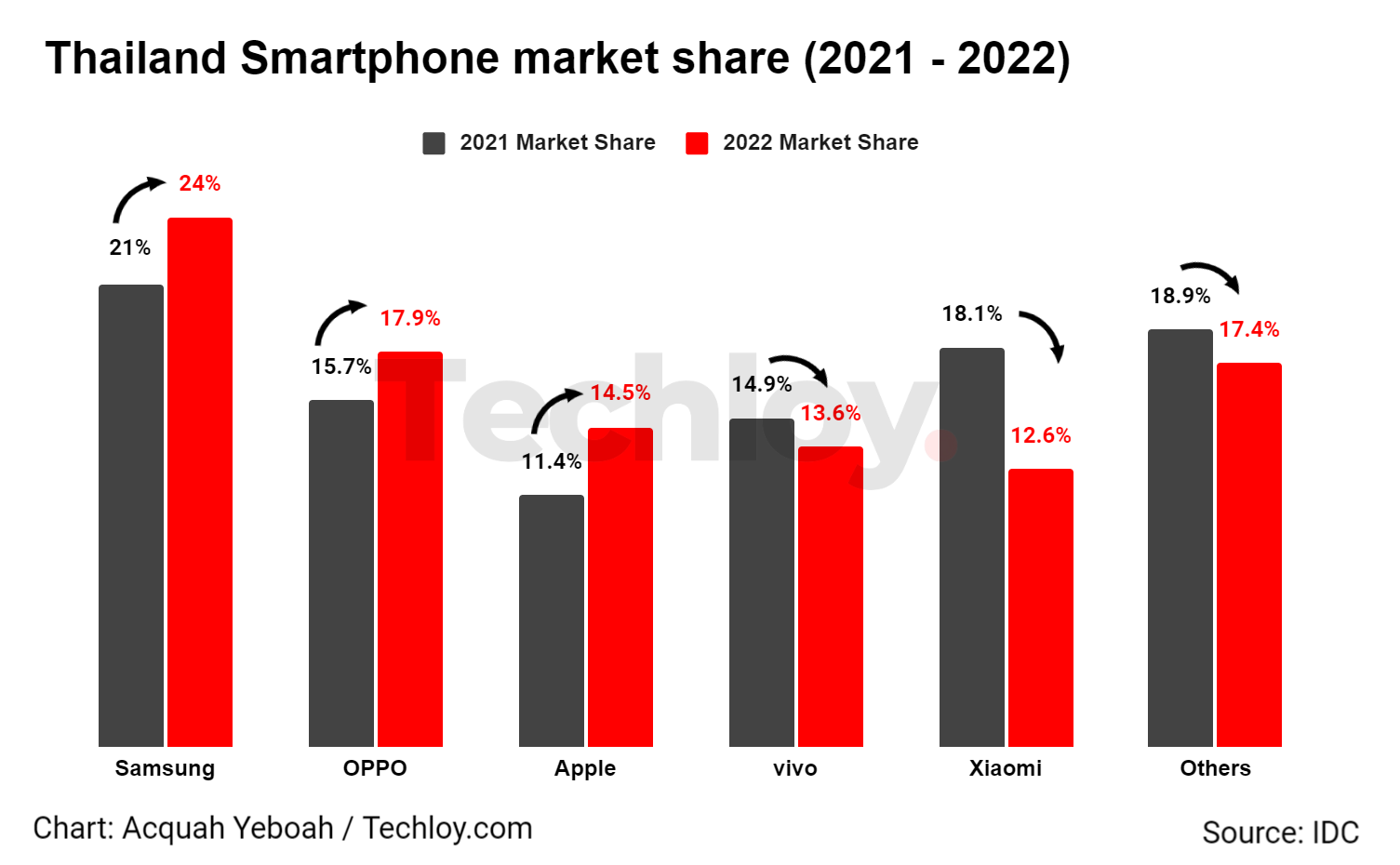 IDC anticipates flat growth for the Thai smartphone market in 2023 due to ongoing inflationary concerns, rising interest rates, and a lacklustre growth forecast for the Thai economy.
Samsung maintained its lead in the market, while Apple rose to the second spot with an increase of 30% QoQ. OPPO dropped to the third spot, while vivo rose to the fourth spot. Xiaomi dropped to the fifth spot with a 3% QoQ decline as well as a 50% YoY decline.
The ongoing economic challenges and inflationary pressures are expected to affect the lower-end segment, which comprises the bulk of the smartphone market. However, sustained growth is expected on the premium end as consumers are attracted to vendor offerings with a superior user experience, better specifications, and innovations.