Worldwide mobile applications download and consumer spending saw a decline in the third quarter of 2022, as in-app purchases, premium apps and subscriptions across both the Apple's App Store and Google Play went down by 4.8% to $31.6 billion from the $33.1 billion in Q2 2021, according to a report by Sensor Tower.
Although the App Store revenue took a dive of 2.3% YoY to $21.2 billion from $21.7 billion in Q3 2021, it continues to generate double the revenue of the Google Play which saw an even steeper decline generating approximately $10.4 billion in consumer spending, down 9.6% YoY from $11.5 billion in Q3 2021.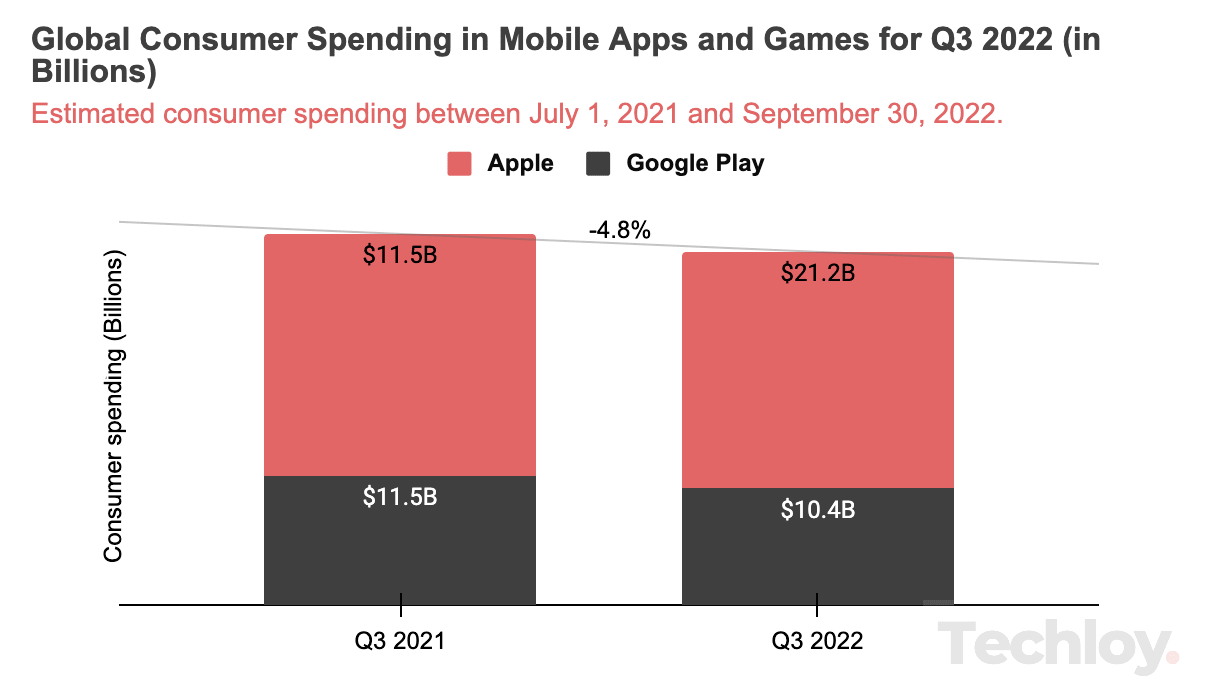 First time downloads of mobile game applications and non-gaming applications across both market places marked a slight 1% decrease, largely driven by Google Play's 2.2% YoY fall from 27.2 billion to 27.1 billion in total downloads. The App Store however saw a 3.8% YoY increase in downloads to reach 8.3 billion in Q3 2022.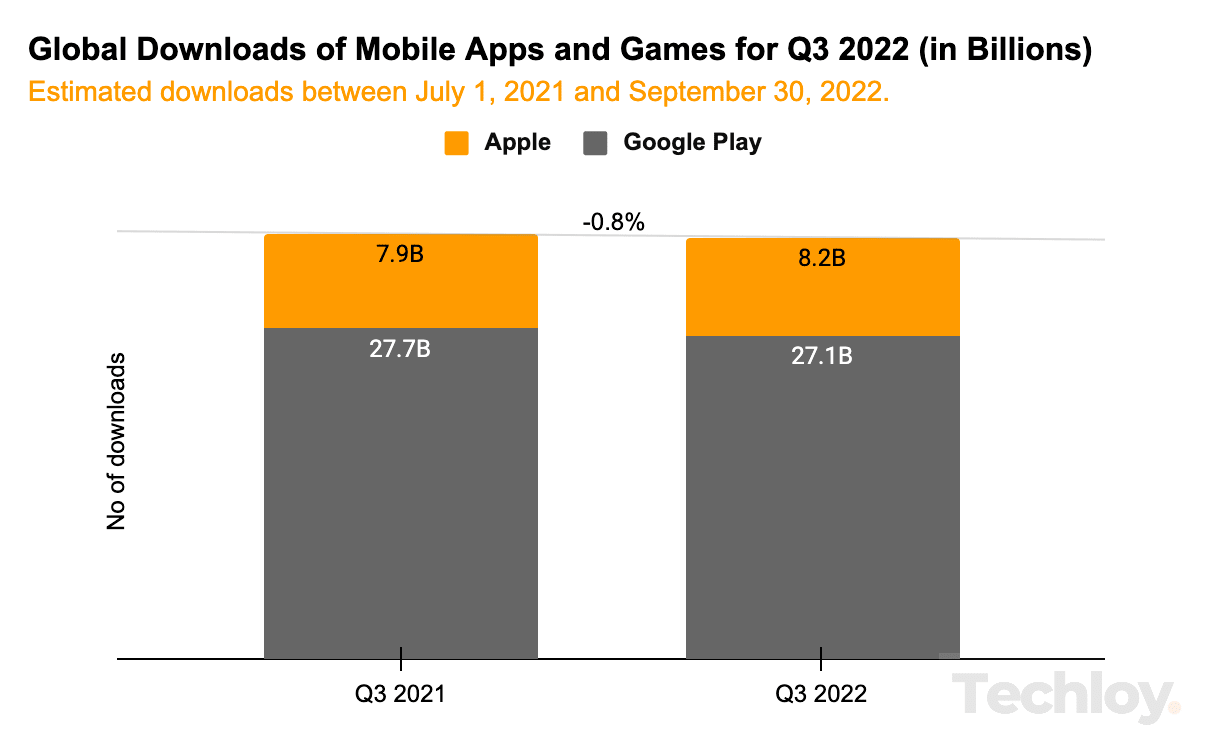 The mobile market spending and downloads continue to be impacted by normalization after the surge during the pandemic in the previous years as well as shifts in privacy policies and economic headwinds worldwide. These challenges may very well continue to persist as we head into the end of the year.
Revenue estimates contained in this report are not inclusive of local taxes, in-app advertising, or in-app user spending on other mobile commerce.