Startups in Africa have continued to raise money amid the global economic slowdown and the funding crunch.
Although Africa might just represent 1% of the global venture funding as of the first quarter of 2022, the continent's share of the global funding continues to rise and is looking to even break records going into the future.
In 2022, the African startup landscape has witnessed some of the biggest players in startup funding, with most of the active investors involved in a number of $100k+ funding deals – both publicly disclosed, and shared confidentially – in several African startups.
VC funding in the region continues to grow in sectors such as fintech, logistics, blockchain, education, and agritech, with startups in these sectors being the most funded this year.
According to data from Africa: The Big Deal, over 800 investors have invested in at least one $100K startup deal in 2022, a 33% increase compared to the same period last year.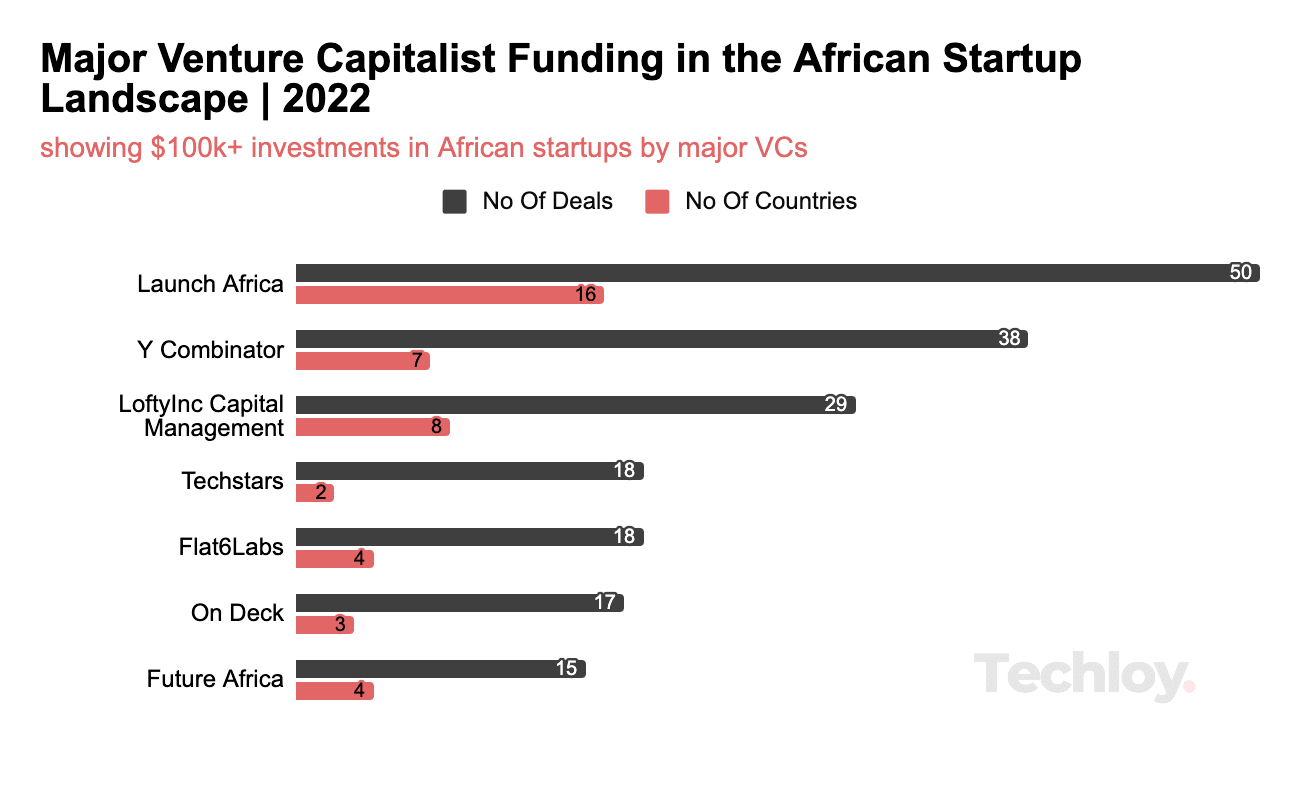 The top three venture capital firms with the most deals in Africa include Launch Africa, YCombinator, and LoftyInc, with over 100 deals completed this year alone among the three.
Other VCs that have closed double-digit deals this year include Techstars, Flat6Labs, On Deck, and Future Africa to round off the list.
Per Techloy's analysis, the performance of Launch Africa has been particularly impressive, as it leads the total number of VC investments with at least 50, $100k+ deals in 16 African countries, as of September 2022 – a figure already higher than it did in all of 2021).
Some of the companies it has invested in include Nigerian fintech startup Kuda, and South African logistics startup Cloudline.
Launch Africa is looking to solve the problem of the significant funding gap in the Seed and pre-Series A investment landscape in Africa, by backing startups across multiple sectors, regions, and products that tackle the most meaningful challenges on the continent.