Every September, Amazon hosts an event to show off its new gadgets, including new Echo speakers, Fire TV streaming devices, Kindles, tablets, or even actual TVs.
From smart speakers that help you cook a new recipe to cameras that let you keep tabs on your front door from anywhere, Amazon devices have become indispensable tools in modern life – changing the way you interact with your home.
In this article, we've curated some of the most important new devices and features you should know about.
#1 – Amazon Echo Frames and Carrera Smart Glasses
The Echo Frames and Carrera Smart Glasses have received enhancements, including improved battery life with up to six hours of continuous media playback or talk time on a full charge, as well as multipoint pairing, allowing for seamless audio transition between connected devices, as highlighted by Rausch.
Furthermore, Amazon has undertaken a complete redesign of the audio experience, resulting in a more balanced sound, improved audio clarity, and reduced distortion.
Echo Frames and Carrera Smart Glasses start at $269.99 and customers can sign up online to be notified when pre-orders begin.
#2 – Amazon Echo Show 8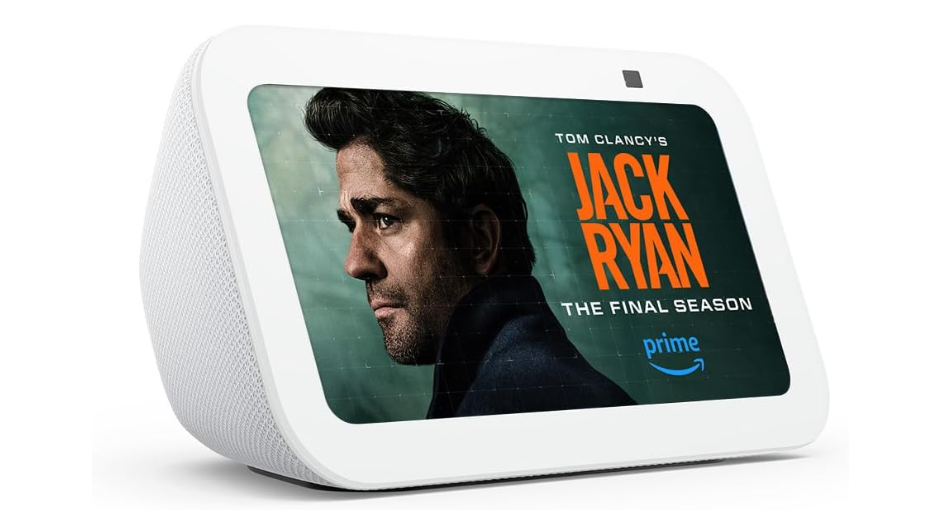 Smart speakers underwent a transformation and evolved into what we now call smart displays. Essentially, smart displays are like smart speakers but with a touchscreen, allowing them to show information, host video chats, play videos or shows, and provide more direct control, among other features. Amazon was among the pioneers in introducing smart displays with the Echo Show, a product line that has seen significant changes and improvements over the years.
Amazon's latest device, the Echo Show 8, features an edge-to-edge display, centred camera, and spatial audio processing. It adapts audio to your room like the Apple HomePod 2 and changes the home screen based on your proximity. It offers 40% faster Alexa responses and is available for pre-order at $149, shipping next month.
#3 – Ring Always Home Cam
In case you didn't know, Amazon is the company behind Ring. In its latest offering, the company introduced 3D Motion Detection to enhance the capabilities of our versatile Ring camera lineup, notably the Stick Up Cam Pro. This indoor/outdoor camera empowers users with greater control over motion detection areas, allowing them to pinpoint precisely where the activity occurred, such as tracking the journey of a package from the delivery truck to the front door.
Additionally, the Stick Up Cam Pro boasts Audio+ functionality, equipped with two array microphones, echo cancellation, and a security siren. It also features a Color Pre-roll, providing a motion history that includes seconds leading up to receiving an alert.
You can pre-order the Ring Stick Up Cam Pro today for $179.99, and it will begin shipping next month.
#4 – Fire TV Stick 4K/Max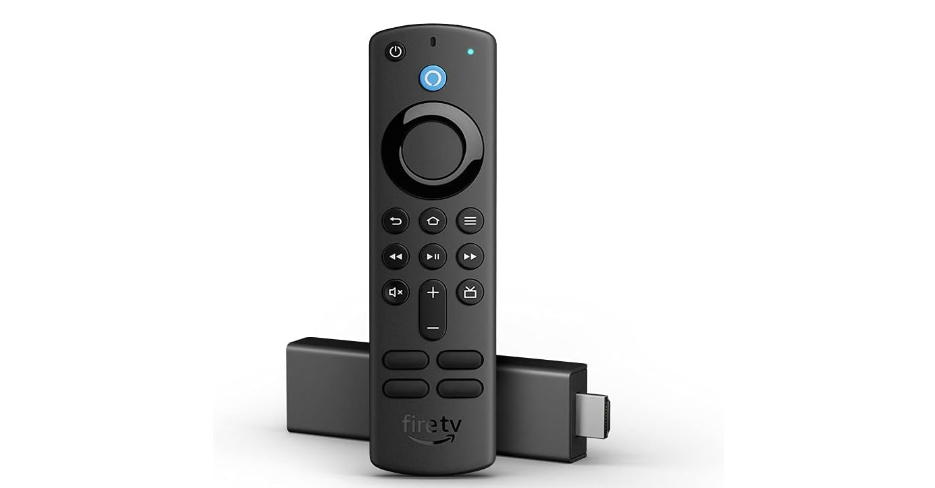 While the 2022 Amazon event introduced the Fire TV Cube, the latest Fire TV Stick 4K boasts nearly 30% more power compared to the previous generation and now incorporates Wi-Fi 6 support. This translates to swift app launches and seamless, high-quality 4K Ultra HD streaming experiences.
The Fire TV Stick 4K Max, with its Wi-Fi 6E support, promises reduced latency, quicker speeds, and reduced interference from other Wi-Fi devices, providing the smoothest 4K streaming experience on Fire TV Stick to date.
Furthermore, this new 4K Max delivers breathtaking visuals by supporting Dolby Vision, HDR, and HDR10+. It also includes compatibility with Dolby Atmos audio for an immersive audio experience.
The Fire TV Stick 4K is available for global pre-order at a price of $49.99.
#5 – Amazon Blink Outdoor
Amazon owns Blink, a company that specializes in affordable home security cameras like the Blink Outdoor 4. Blink typically caters to the budget-conscious end of the market, with most of its devices priced at $100 or less. Unlike many of its rivals, Blink's cameras don't rely on rechargeable batteries.
Recently, they launched the Blink Outdoor 4, and the Blink Floodlight Cam is also relatively new. Blink Outdoor 4 Floodlight Camera will be $159.99 and the Battery Extension Pack will be $29.99. Both devices are available for pre-order today and will ship to customers starting on October 17.
#6 – Two new kids tablets
The Fire HD 10 Kids, is designed for the younger ones, and the Fire HD 10 Kids Pro, is tailored for older kids. These 10.1-inch tablets are not only lighter but also 25% faster than their predecessors. Featuring 1080p full HD displays, 3GB of RAM, and a battery life of up to 13 hours, they offer an exceptional experience.
Plus, they come at a $10 lower price point compared to our previous generation.
#7 – Echo Pop Kids
The latest and budget-friendly member of the Echo Kids family is the Echo Pop Kids, available in two delightful designs: Marvel's Avengers and Disney Princess, each matching a character theme. What's more, it includes 6 months of Amazon Kids+.
You can pre-order the Echo Pop Kids today in the U.S. for just $49.99, with shipments starting next month.
#8 – Echo Hub
Echo Hub is a wall-mountable smart home control panel powered by Alexa. It features an eight-inch touchscreen for managing your smart devices, allowing you to quickly perform tasks like arming security systems, initiating Routines, or adjusting settings with a tap. You can also view multiple live camera feeds and access Map View soon. Echo Hub can respond to voice commands and control select devices locally, offering lightning-fast responses, such as turning on lights in just 300 milliseconds. Map View will be available later this year in the U.S. on select phones.
#9 – Alexa Eye Gaze
Alexa doesn't always recognize every voice, and Amazon is rolling out a new feature called "eye gaze" for Alexa. This feature enables individuals with mobility or speech disabilities to interact with Alexa using their eyes. Starting later this year, this feature will be accessible at no extra charge on the new Fire Max 11 Tablet.
Additionally, there's a new feature called "call translation" that automatically translates calls, and, once again, it's available for free.
#10 – New Alexa AI Model
Alexa is set to become more conversational, thanks to a new AI model known as LLM. This model will enhance Alexa's conversational abilities, provide practical real-world uses, and offer personalized interactions. A free preview of this feature will be accessible on all Echo devices, including even the original Echo.
With generative AI capabilities reminiscent of ChatGPT, the new Alexa will be capable of composing poems, engaging in human-like conversations, and much more. This development can be seen as Amazon's response to Google Bard and OpenAI's ChatGPT.
Amazon also introduced a new Splash AI feature within Amazon Music, aimed at elevating customer interactions.
Image Credit: Amazon