If you are in Malaysia and want to grab a coffee at Starbucks, buy groceries from Village Grocer, or make an online purchase from Shopee, you can now use Apple Pay.
That's because Apple has launched the payment service in the country, making it the second Southeast Asian market to use the service after it was launched in Singapore back in 2016.
With Apple Pay, customers are able to pay for products and services with their iPhone, Apple Watch, iPad, and Mac devices when making purchases in-store or online.
According to the company, thousands of retailers including KFC, Maxis, Machines, McDonald's, Mydin, Pizza Hut, Starbucks, U Mobile, Uniqlo, Village Grocer, and Watsons, will now accept Apple Pay, and apps and websites including Shopee, Sephora, Atome, and Adidas, will now offer customers the ability to pay with Apple Pay.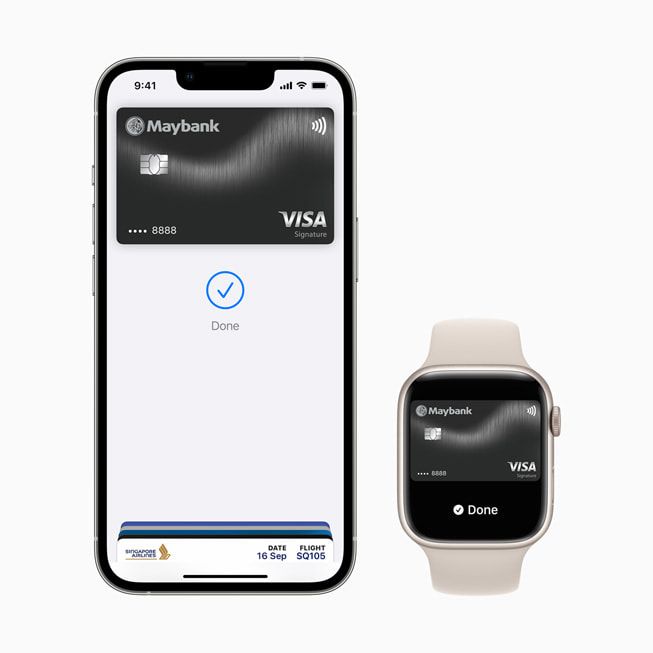 The payment service, which uses Apple's Face ID and Touch ID features as authentication methods, is available for Mastercard and Visa cardholders of Maybank, AmBank, and Standard Chartered Bank in Malaysia, while American Express cardholders will have to wait to get Apple Pay later this year.
Apple Pay is available in over 60 countries and regions across the world and works with more than 10,000 bank and network partners worldwide.