Apple continues to lead the US smartphone market in the third quarter of 2022 as the market recovered from semiconductor shortages witnessed in 2021, according to the latest research by the market intelligence Counterpoint.
Smartphone shipments in the North American country grew 5% YoY with Apple copping 50% share of the market, largely driven by the release of its latest iPhone 14 model which drove up demand.
On the other hand, Samsung's market share dropped to 24% from 34% in Q3 2021 as the OEM saw declining shipments for low-end smartphones due to cooling consumer demand.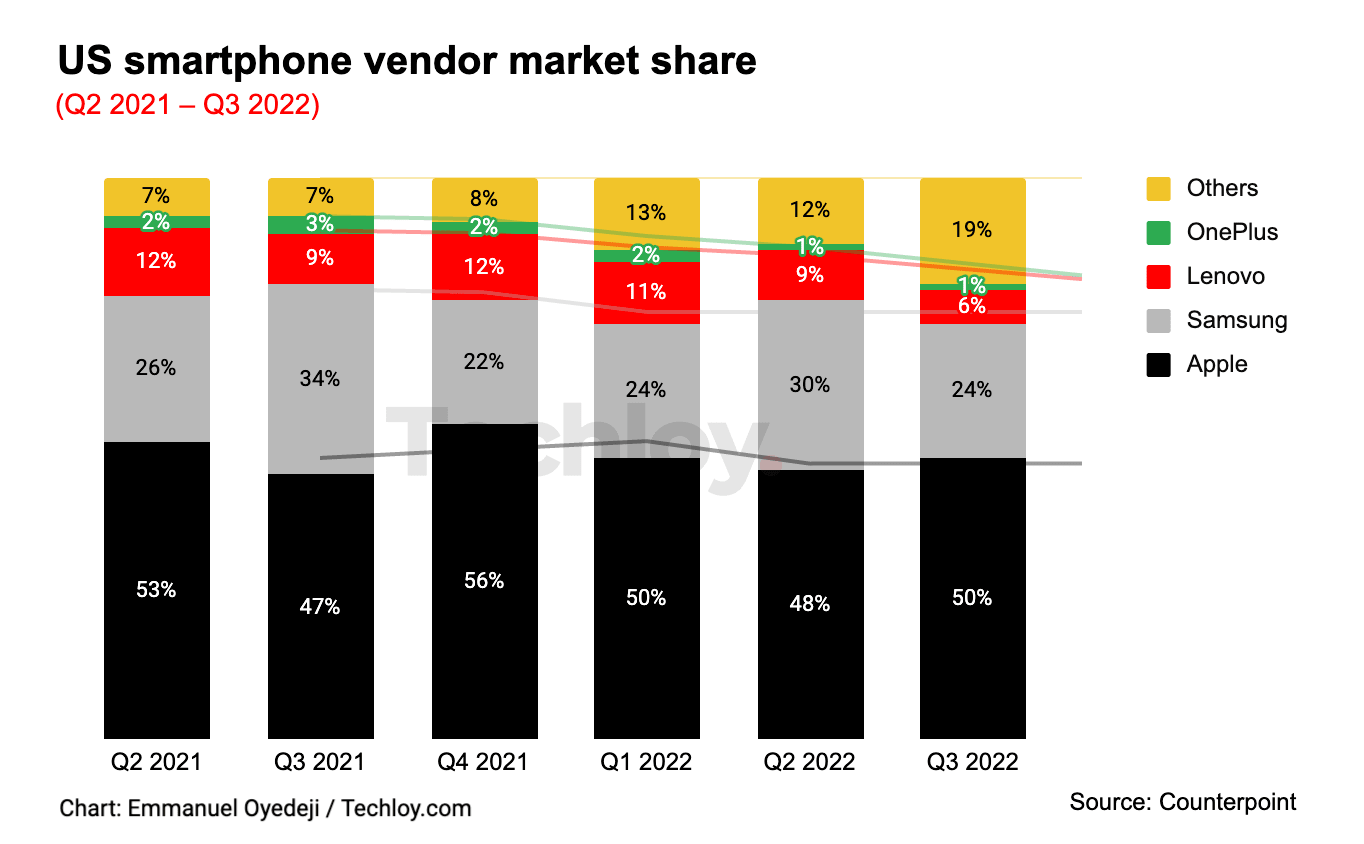 Chinese OEMs manufacturer, Lenovo (including Motorola), marked a sizeable decline, falling about 30% YoY as inventory build-up remains an issue in the year. While Oneplus saw 60% of its share wiped off YoY.
It is notable to mention that Motorola and OnePlus enjoyed increased sales in Q3 2021, capitalizing on LG's exit from the smartphone market.