Binance, the world's largest crypto exchange firm, has continued to dominate the crypto space, as it takes more than half of the market share, marking an increase in its market share for the fourth consecutive month.
According to market data culled by Coindesk from CryptoCompare, the crypto exchange firm registered an increase in market share from 59.4% in January to 61.8% in February and an increase of 7% since the collapse of FTX in November.
The crypto exchange company sits ahead of rival, Coinbase, which had $39.9 billion in trading volume (down 29% from the previous month), followed by Kraken, which traded $19.3 billion (down 11%).
Also, Binance had a spot volume increase of 13.7% to $504 billion, an all-time high market share for the exchange.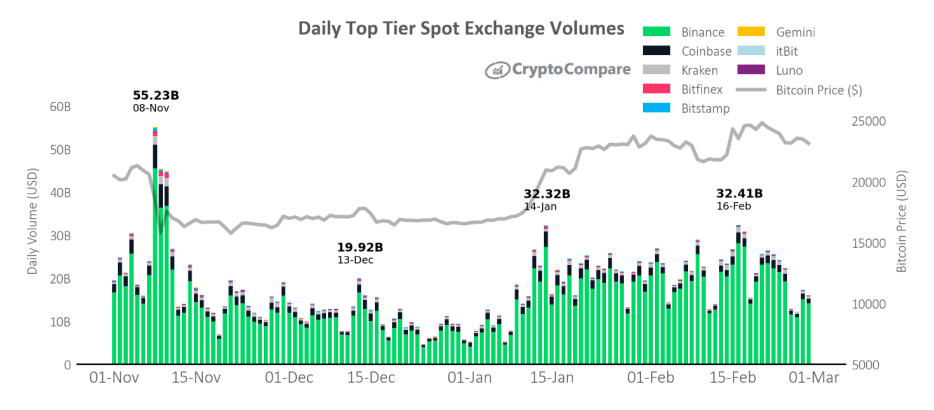 In the same month, Binance's market share across derivative exchanges also grew, climbing to 62.9%, its highest-ever recorded monthly market share, according to the report. Exchanges OKX and Bybit followed with 14% and 13.3% market shares, respectively.
Binance's growth in market share comes amid a broader upturn for the crypto market after a turbulent 2022 when token prices tumbled and several high-profile companies collapsed.