Coinbase posted a loss in its fourth-quarter financial report released last week, as the trading volume at the cryptocurrency exchange came under pressure from an industry-wide downturn triggered by a string of high-profile bankruptcies.
Net revenue unsurprisingly fell YoY to $605 million in the three months ended Dec. 31 2022, from $2.49 billion in 2021 and only rose 5% QoQ, driven by a 34% increase in subscription and service revenues.
The company also reported a (non-adjusted) net loss of $557 million, a year after Coinbase generated a net income of $840 million during the peak of crypto adoption.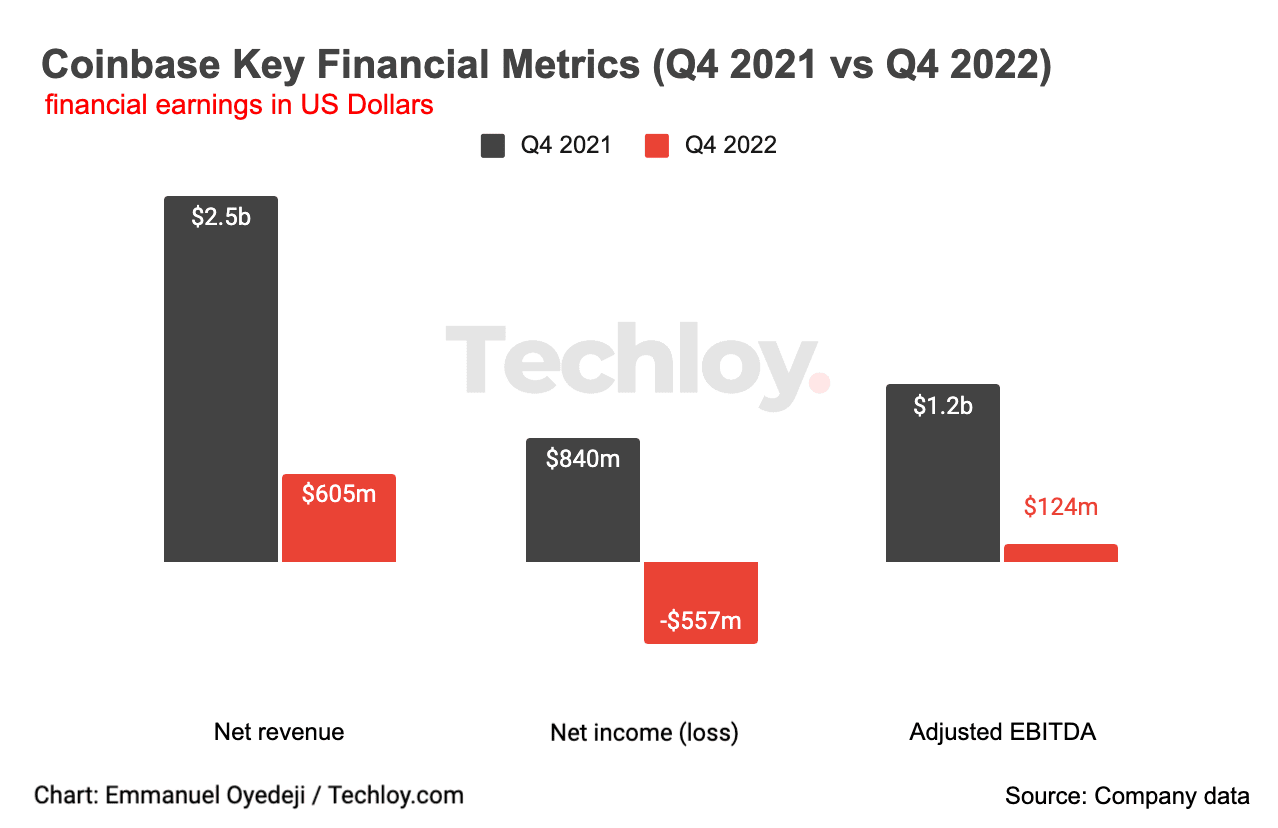 The sub-par performance in the quarter follows a slump in trading volume at the crypto exchange to $145 billion in the fourth quarter, compared with $547 billion a year earlier. Retail traders also pulled back significantly, with their trading volume in the quarter plummeting nearly 89% to $20 billion.
The only bright spot in its posted revenue in the quarter was subscription and services revenue, which rose about 33% to $282.8 million in the fourth quarter, benefiting from hefty interest rate hikes. Transaction revenues, however, fell 12%.
In its outlook for the first quarter of 2023, the crypto exchange forecast subscription and services revenue between $300 million and $325 million, as well as restructuring expenses of about $150 million.