India's electric vehicle (EVs) market registered unprecedented growth in 2022, propelled by pent-up demand and rising consumer buying power, according to the latest Automotive Analysis data by Canalys.
In 2022, India's light vehicle market grew 23% to 3.8 million units. Initially, electric vehicles (EVs) occupied 1.3% of the Indian market share but the market grew by a phenomenal 223% in 2022 by adding 48,000 EVs.
With the Indian electric vehicle market in its nascent stage, Tata led in EV sales with 86% market share from just two models, the Nexon EV and Tigore EV, followed by Morris Garages' ZS EV and Hyundai's Kona with 9% and 1.6% respectively.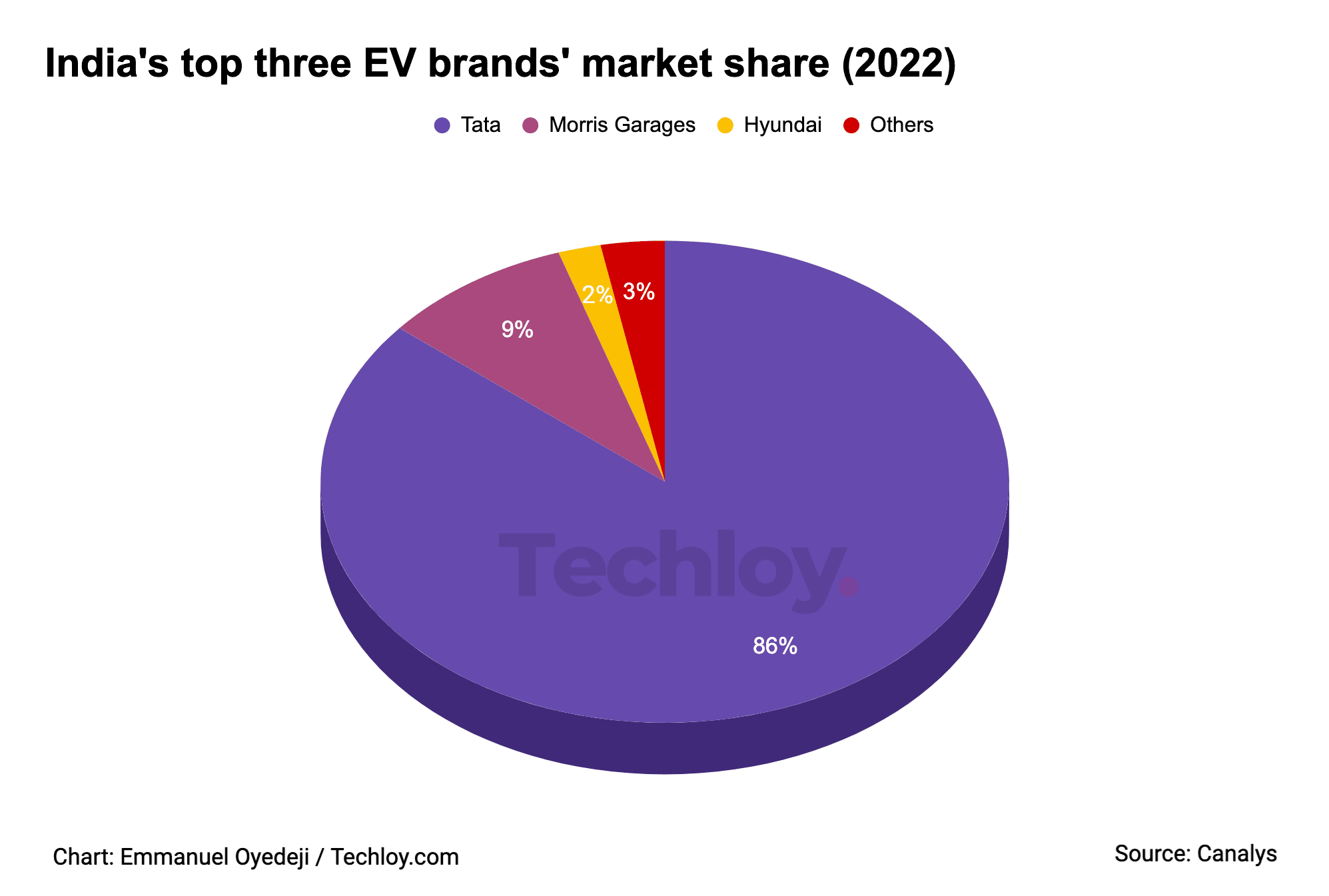 Global luxury brands including Audi, BMW and Mercedes-Benz also registered EV sales in the country but in small volumes. Mercedes-Benz and BMW posted record sales but represented less than 1% of the total market.
With the new government initiative (The FAME India Phase II) set to promote nationwide rapid adoption of EVs, Canalys forecasts that the EV market in India will grow to over 300,000 units in 2025, representing over a 6% share of the total light car market, achieving a CAGR of 59%.