According to the latest Market Monitor service research from Counterpoint Research, the European smartphone market saw a 24% decline in shipments year-on-year in Q4 2022, continuing to suffer from a weak economic climate and geopolitical uncertainty.
Q4 2022 was Europe's worst fourth quarter since Q4 2011, making 2022 the worst year since 2012. Despite this, Apple's iPhone 14 launch, along with seasonal promotions, boosted shipments by 6% compared to Q3 2022.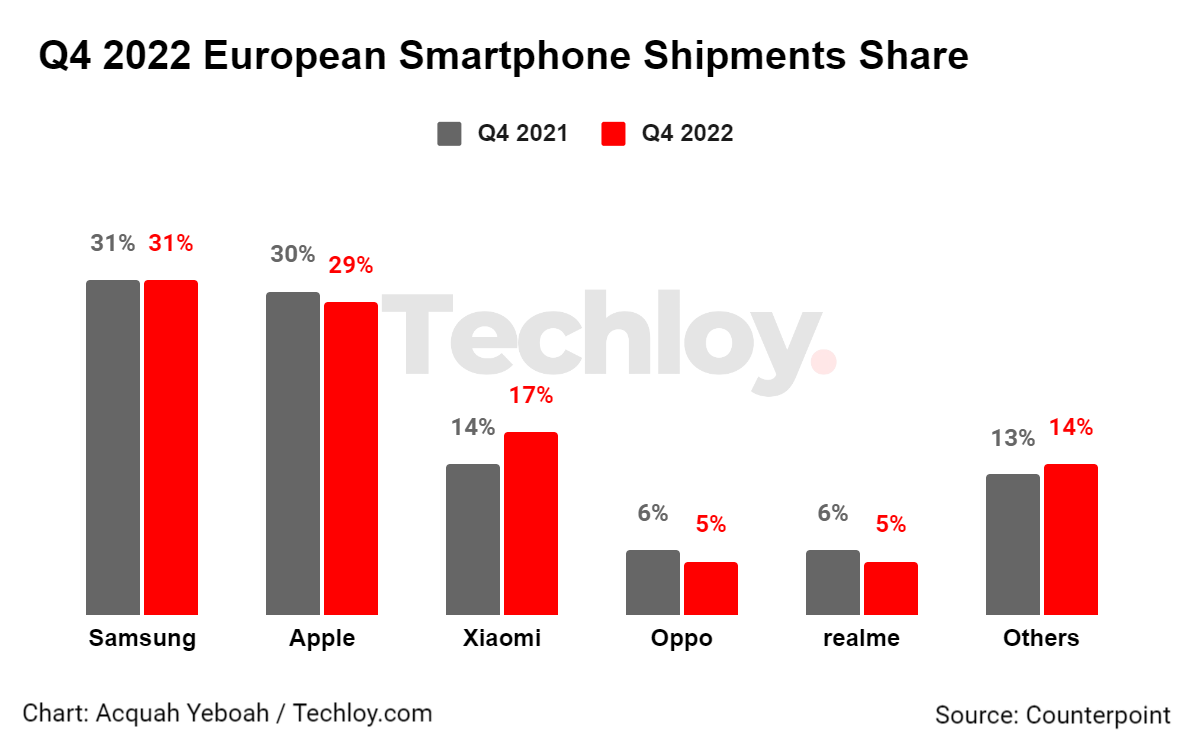 Apple's usual end-of-year strength was weaker than anticipated, allowing Samsung to retain its position as the market leader in Europe. Xiaomi's YoY decline of only 6% showed signs of recovery from its 2021 struggles, while OPPO regained ground as realme focused on managing inventory in Eastern Europe.
Counterpoint Research's Associate Director, Jan Stryjak, highlighted that while there was an increase in quarterly shipments compared to Q3 2022 due to the traditional Christmas boost, consumer demand remained subdued.
Looking forward to 2023, Stryjak expects the macro climate and geopolitical tensions to remain challenging, potentially worsening as the cost-of-living crisis deepens through the winter.