Global Electric Vehicle (EV) sales crossed the 10 million mark to reach 10.2 million in 2022 as sales in Q4 2022 rose by 53% YoY according to the latest research from Counterpoint.
During the quarter, battery EVs (BEV) accounted for almost 72% of all EV sales, while plug-in hybrid EVs (PHEVs) accounted for the rest and the top three EV markets were China, Germany and the US.
In the same quarter, BYD led the automotive groups' sales with a 19.8% share, a sizeable share above Tesla's 12.10%. The top 10 EV automotive groups including the aforementioned, Volkswagen, Geely and others, with more than 39 passenger car brands between them, contributed to almost 72% of all EV sales in Q4 2022.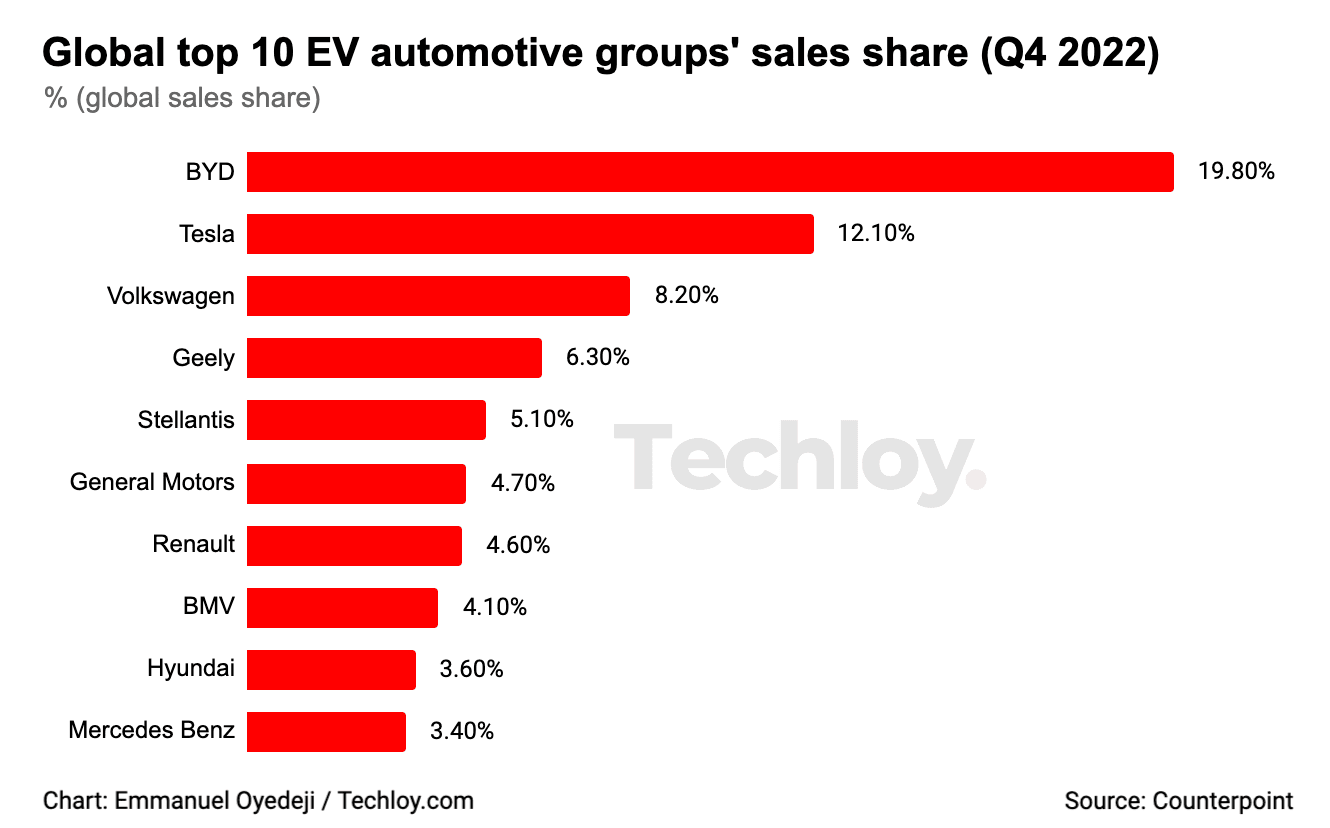 The top 10 EV models accounted for one-third of the total passenger EV sales in Q4 2022. Tesla's Model Y remained the best-selling among the top 10 EV models globally, followed by BYD's Song.
However, 7 out of the top 10 best-selling EV models in Q4 2022 were from Chinese groups, BYD and Wuling, highlighting the positive evolution of the country's EV market.
According to the year's outlook, EV sales are expected to reach nearly 17 million, about 70% growth in 2023  as EVs become more mainstream. Lithium prices are also expected to come down during the second half of 2023, which will benefit EV sales.