The global smartphone CMOS image sensor (CIS) market had a disappointing 2022 as the annual smartphone shipments dropped nearly 11% amid the unfavourable macro environment, according to Counterpoint.
The market contraction was driven by the deceleration of the multi-camera trend with less adoption of low-pixel cameras for depth-sensing and macro-lens applications.
According to the report, global smartphone image sensor shipments were down mid-teens compared to 2021, with all major vendors suffering different degrees of decline.
But when it came to the revenue in dollars, Sony managed to achieve a YoY growth as Apple – its biggest customer by revenue – further improved the iPhone camera specs during the year. Sony expanded its share to slightly over 54%, while Samsung managed a 29% share – a 1% drop from its 2021's share.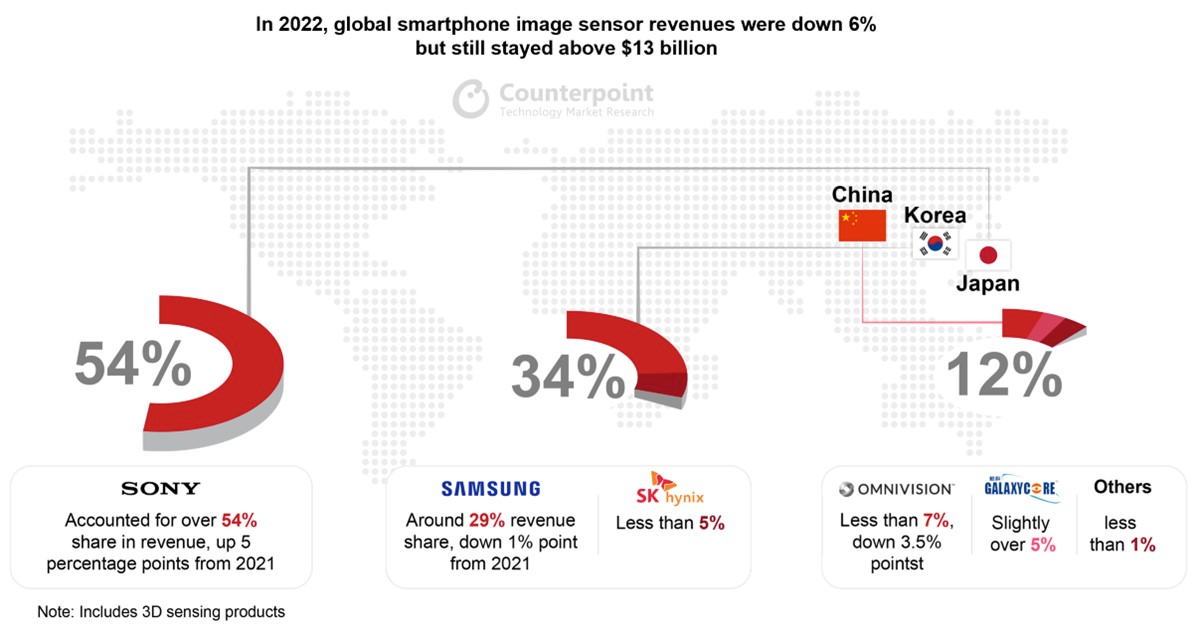 The top two vendors accounted for around 83% of the total market revenue, while the sales performance of OmniVision, Galaxycore and SK Hynix was more susceptible to the contraction in mobile CIS demand.
All these three vendors were estimated to have recorded a double-digit YoY decline in their revenues in 2022.