Global smartwatch market shipments marked a 12% YoY in 2022 due to the strong YoY growth witnessed in the first three quarters of the year but slowed down in the fourth quarter of 2022 amid inflationary pressures and slow growth in India, according to recent research published by Counterpoint.
In terms of vendor market share, Apple shipments increased 17% YoY driven by strong sales of its Series 8, Ultra and SE 2022 watches. Shipments accounted for about 60% of the global smartwatch market revenue and further widening the gap with No. 2 Samsung which only increased by about 12% to account for about 10% of global smartwatch shipments.
Huawei's market share fell by 1% YoY due to the Chinese smartwatch market losing momentum to India in 2022. Noise and Fire Boltt, the Indian brands that supported the rapid growth of their home market, showed excellent growth in the year. The two brands surpassed 5% of the global market share to rank fourth and fifth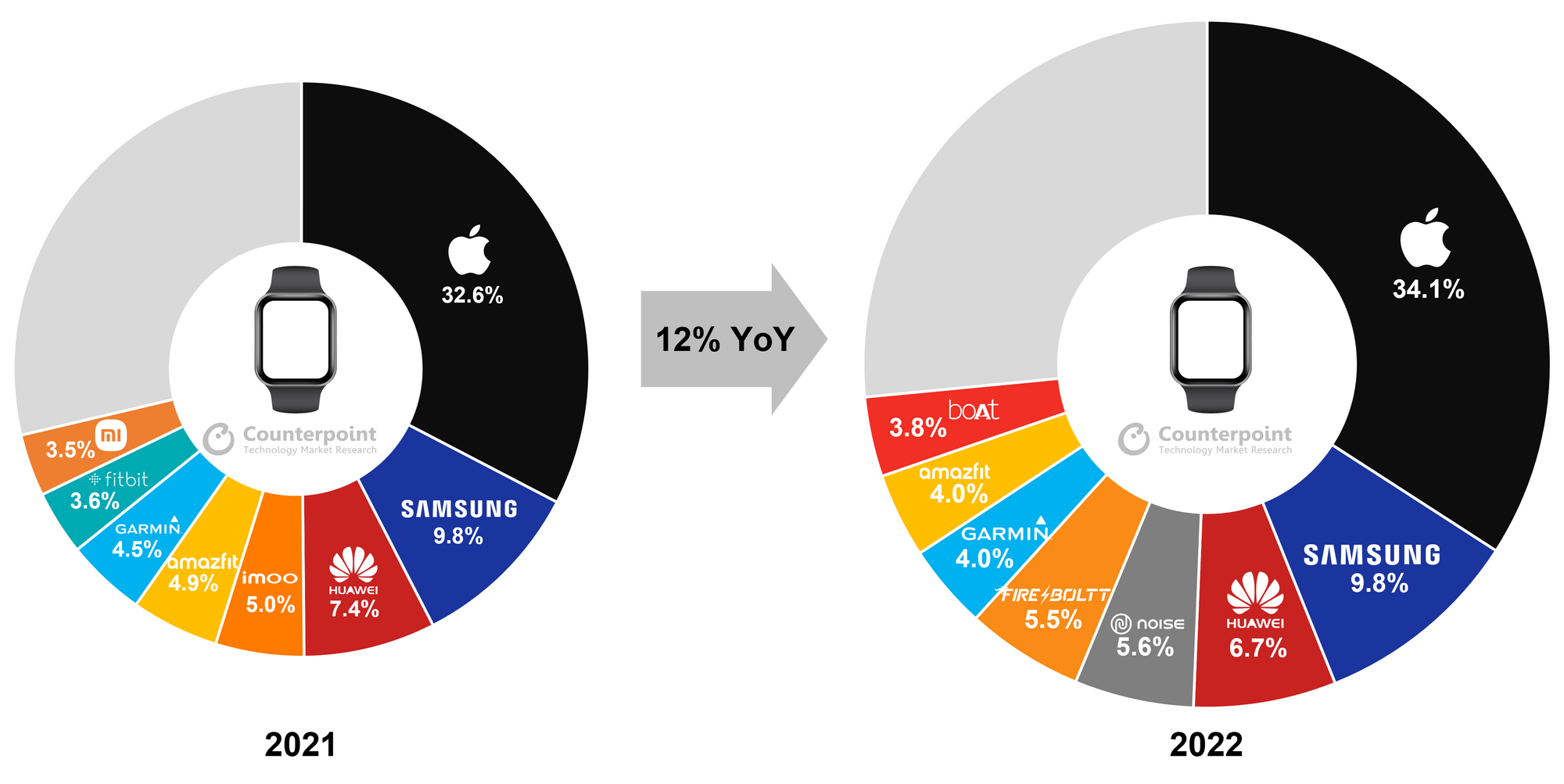 Fitbit and Xiaomi's rankings fell to 10th and 11th in 2022 from 7th and 8th in the previous year losing ground to Amazfit and Boat as shipment remained flat or decreased.
In terms of regions, North America was the largest smartwatch market remaining in first place for a full year again. The region showed a significant increase in shipments driven by the strong performance of Apple in the fourth quarter. However, North America's share decreased slightly as India emerged as another core region in 2022.