Roku streaming devices offer users the flexibility to customize their viewing experience beyond just content selection.
One way to personalize the look and feel of your Roku device is by changing themes. Themes allow you to modify the appearance of the user interface, including the home screen and menus, to suit your preferences and style.
With a wide range of themes to choose from, you can transform the visual aesthetic of your Roku device in just a few simple steps.
By following the instructions provided below, you can easily switch between themes to give your streaming experience a fresh and personalized touch.
How to change your Roku TV Themes
To change themes on Roku, start by scrolling down on the home page. Go to Settings and select Themes.
2.  Within the Themes Menu, Select Theme Packs.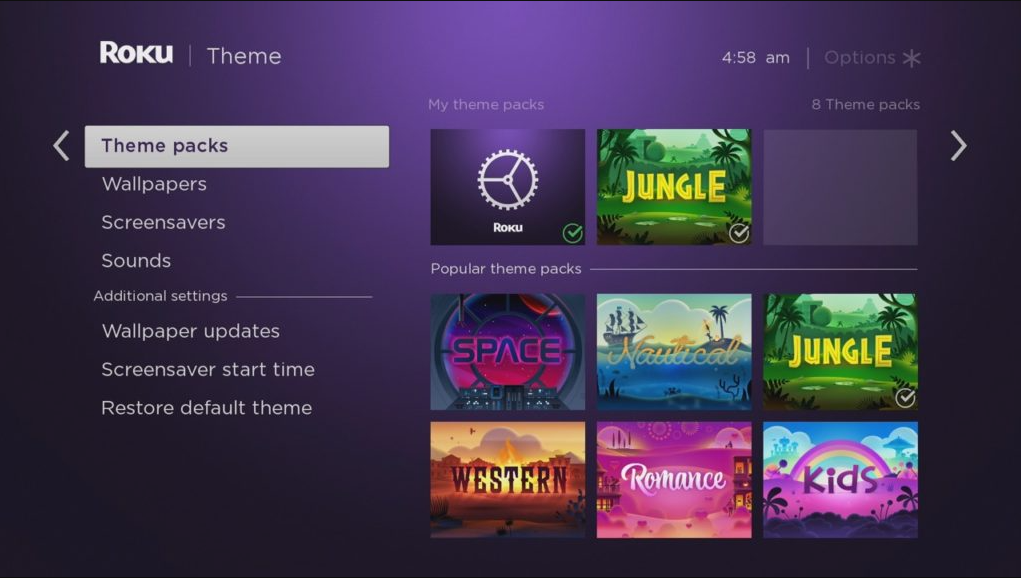 Roku offers a wide variety of theme packs like Space, Jungle, Western, Romance, Kids, and more. Each pack has its own unique style and vibe, allowing you to personalize your Roku device to match your preferences. Whether you're into space exploration, wild jungles, romantic backdrops, or playful themes for kids, Roku has something for everyone.
3. Choose the theme pack that catches your eye and download it onto your Roku device.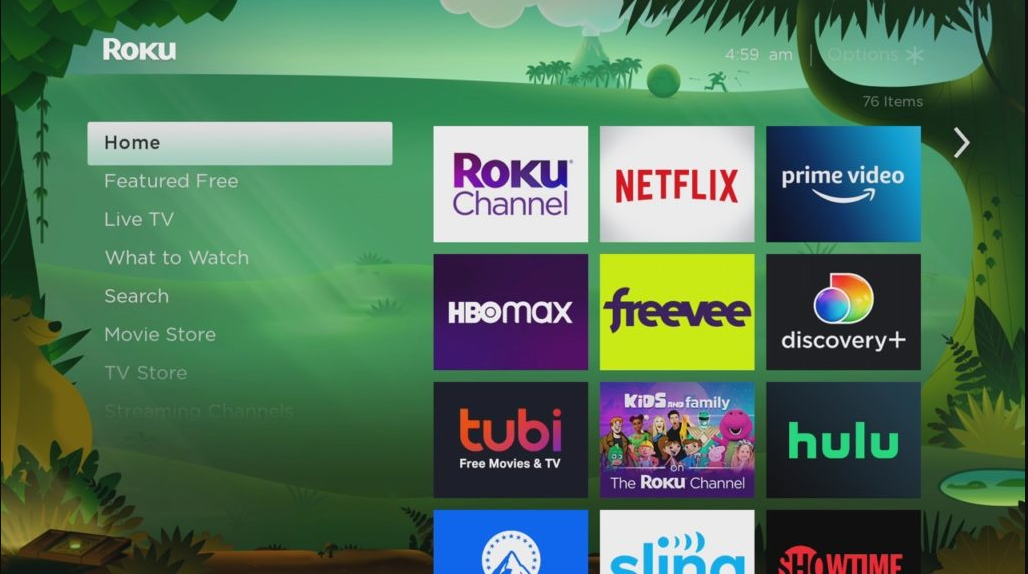 Once the download is complete, go ahead and select the downloaded theme pack. Look for the option Set theme pack, and tap on it. Voila! Your TV's home screen wallpaper, screen saver, and sounds will now be transformed according to your newly selected theme pack.
How to Change Your Roku Wallpaper
If you decide to pick each piece separately, you can also just download the wallpaper you like. To set a different wallpaper from the theme pack, Do these:  
Go to Settings.
Select Theme.
Navigate to Wallpapers.
Take a moment to browse through the available wallpaper and find the one that catches your attention. Once you've made your choice, simply select it and click on Get Wallpaper to proceed.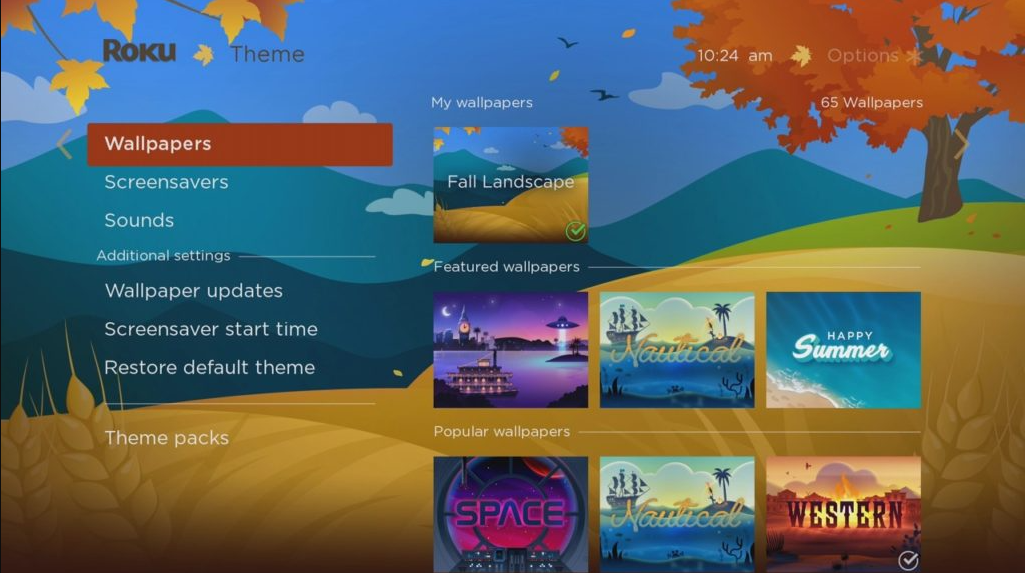 Once the wallpaper has finished downloading, go ahead and select it from the options. Then, look for the Set as Wallpaper button and tap on it. Now, when you press the home button on your Roku remote, you'll be greeted with the fresh and newly set wallpaper on your TV's home screen.
How to Change Your Roku Screensaver
Go to Settings.
Select Theme.
Navigate to Screensavers.
Explore a vast catalogue of hundreds of screensavers available for your Roku device. Take your time to browse through the options and find the screensaver that resonates with you. Once you've made your choice, simply select it and hit the Get Screensaver button.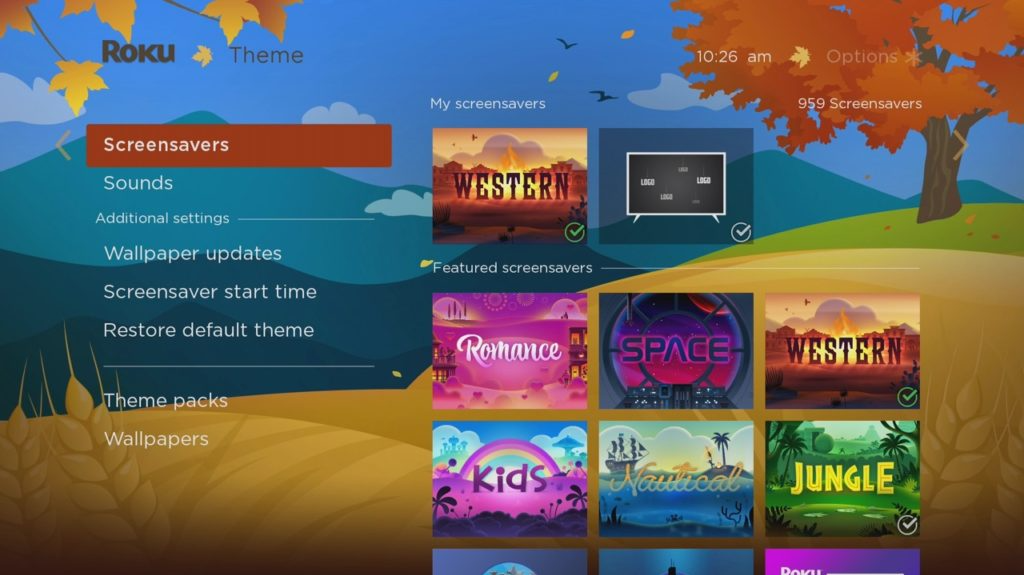 2. The download will begin promptly, and once it's complete, select Set as Screensaver to apply your chosen screensaver.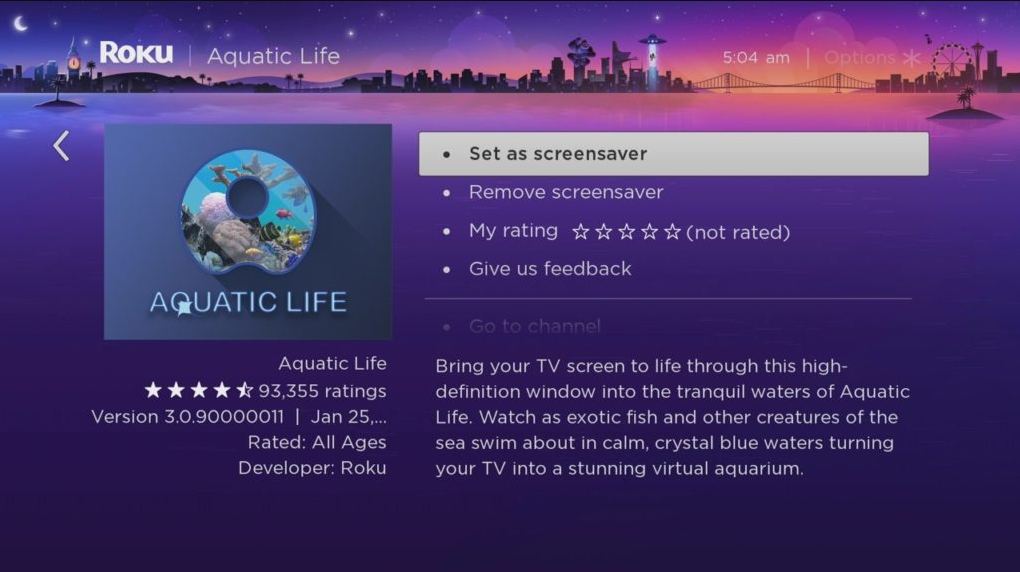 Summary
Changing themes allows you to showcase your personality and individuality. You can select a theme that resonates with your preferences, hobbies, or favorite genres. It allows you to make your streaming experience more personal and enjoyable, making your Roku device uniquely yours.
Image Credit: Dignited