If you want to have live audio conversations with people on Twitter, you can create something called a "Space."
It's like having a room where you can talk and others can listen and join the conversation. You can use this to talk about interesting things, meet new people, or just have fun discussions.
This guide will show you how to easily make your own space on Twitter so you can talk and connect with others in a cool and interactive way.
💡
Note that the 𝕏 Space feature is only available on the 𝕏 App and can't be done on a desktop or Web App.
If you are at a crossroads about how you can choose a career in tech, Techloy is hosting an 𝕏 Space on Wednesday, August 16, 2023. To set a reminder, click here.
How to Start a Space on 𝕏
Go to your 𝕏 App.
Click on the Tweet Button (A blue circle icon with a + and Feather sign on it).
Next, Select Spaces.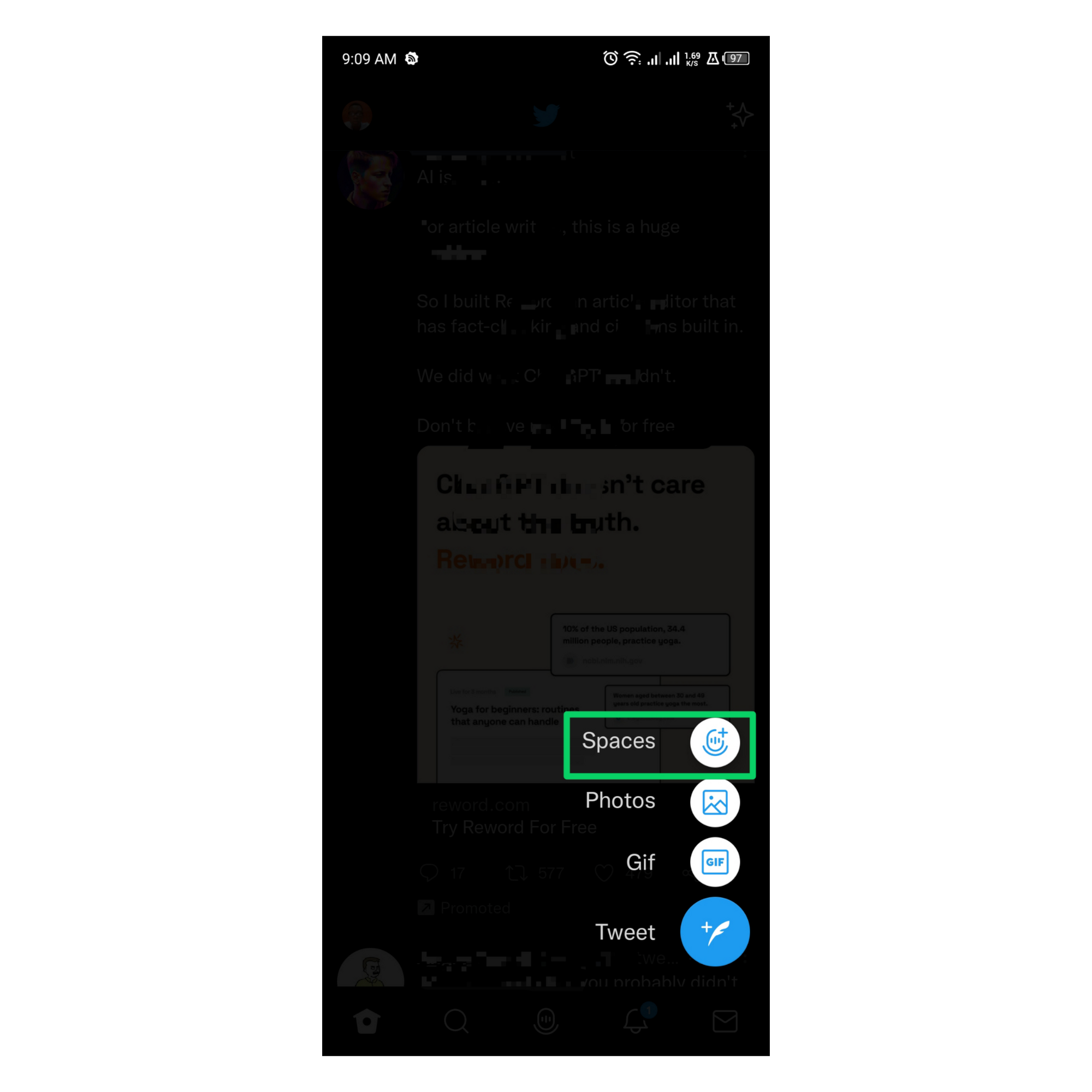 Give your 𝕏 space a Name.
You can also select one or more topics.
To record the Space session, Toggle on the record space switch
Next, click Start Your Space to go live.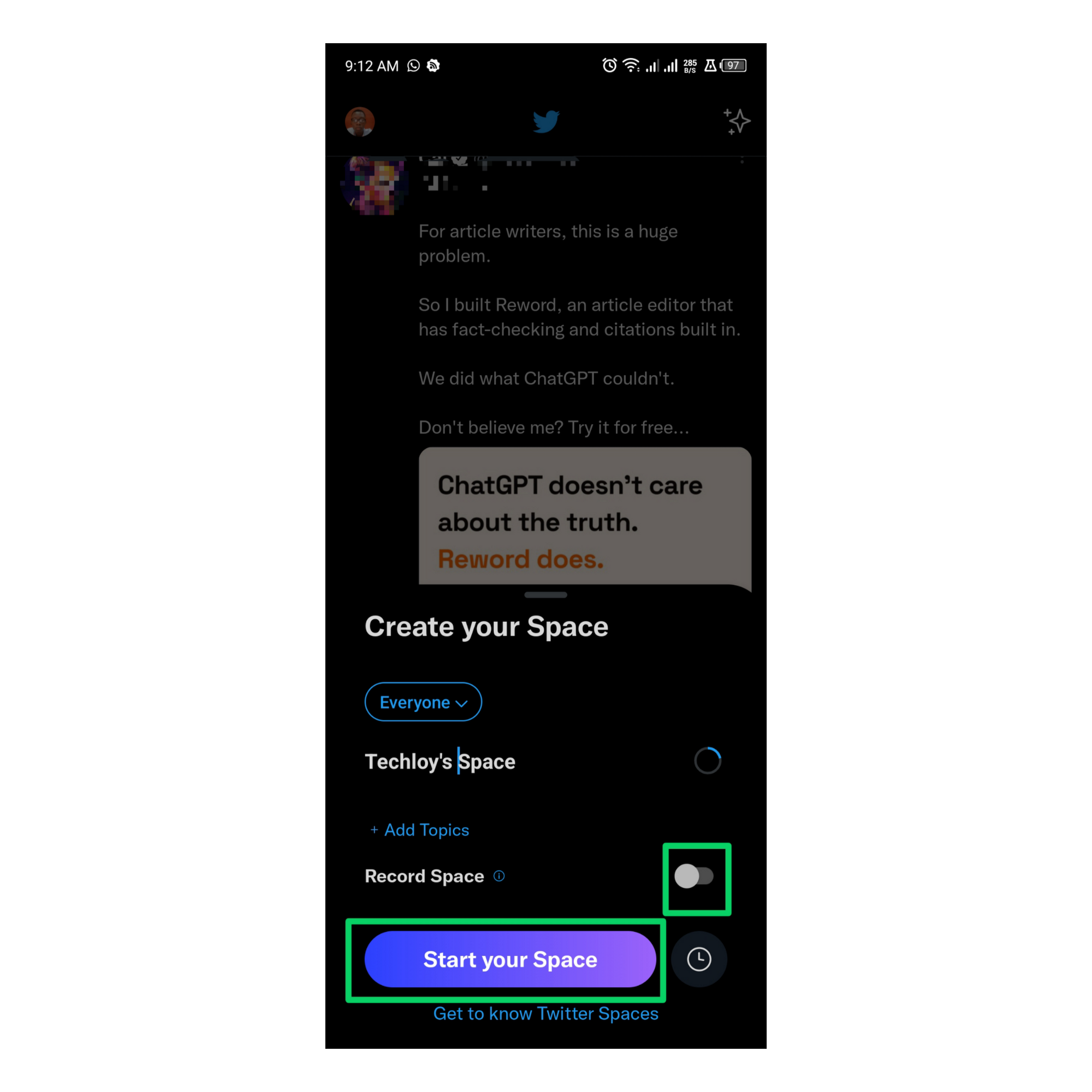 You can now start inviting people to your Space.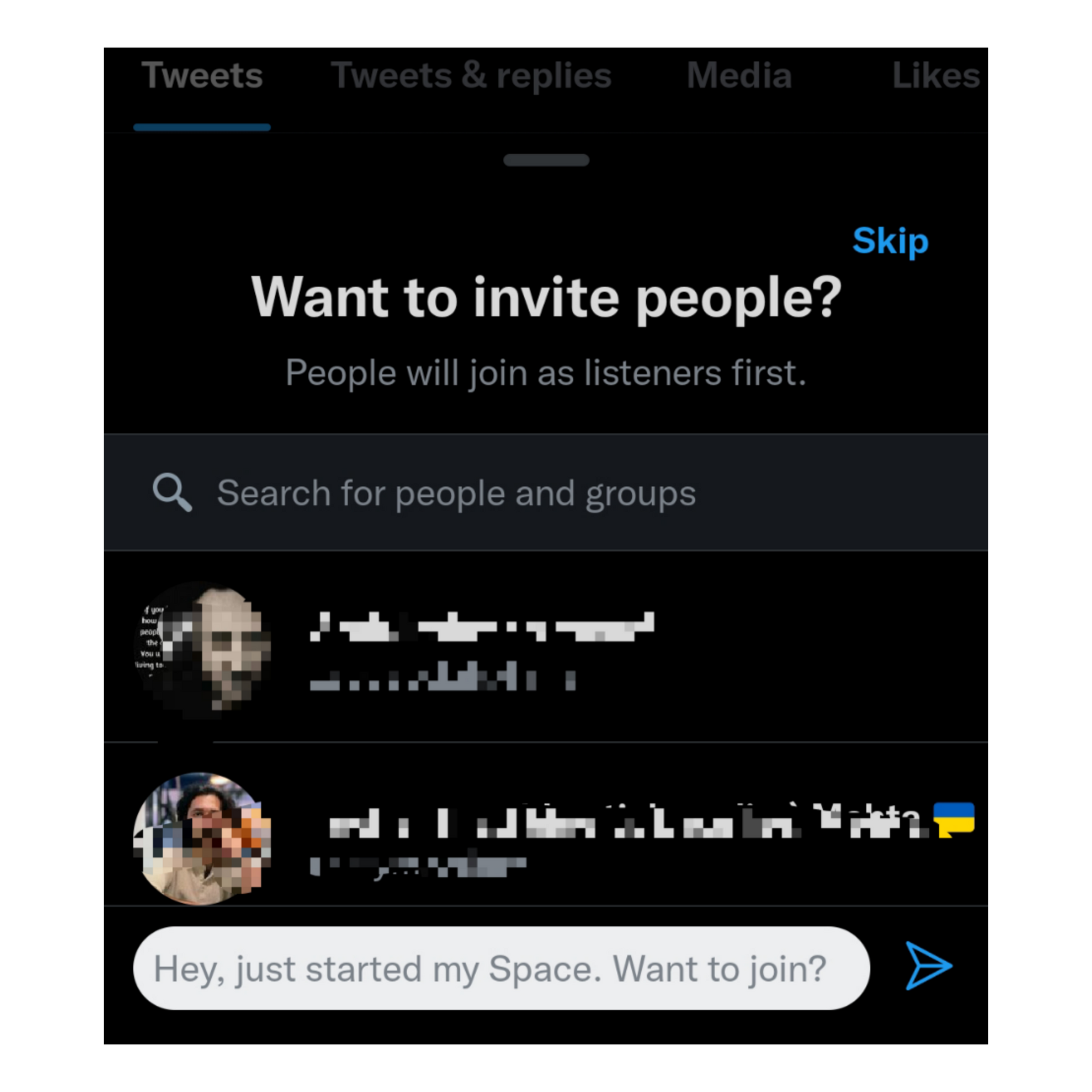 Conclusion
Creating a space on 𝕏 (formerly Twitter) opens up exciting opportunities for meaningful and real-time conversations. By hosting live audio chats, you can connect with others, share your ideas, and discuss various topics of interest.
Whether you're looking to network, learn, or simply have fun discussions, 𝕏's Spaces feature allows you to engage your followers and a wider audience in a unique and interactive manner.
Image Credit: Gabriel Ojeh / Techloy.com