Zoho is like a one-stop shop for all your online productivity and business management needs. It's a suite of cloud-based applications that cover everything from email and communication to project management, finance, marketing, and more.
Whether you're a small business owner, a team lead, or even just an individual professional, Zoho has got you covered. It offers a wide range of features and customizable options to cater to different industries and business sizes.
So, instead of juggling multiple software and tools, Zoho brings everything together in one place. You can manage your projects, communicate with your team, keep track of your customers, handle finances, and more – all within the Zoho ecosystem.
What is Zoho Connect?
Zoho Connect is a team collaboration software that brings people and the resources they need in one place, making it easier to get work done.
How to Integrate Microsoft Teams with Zoho Connect
⚠️
This integration only works with Microsoft business accounts.
Log in to your Zoho Connect web app.
Click the plug icon.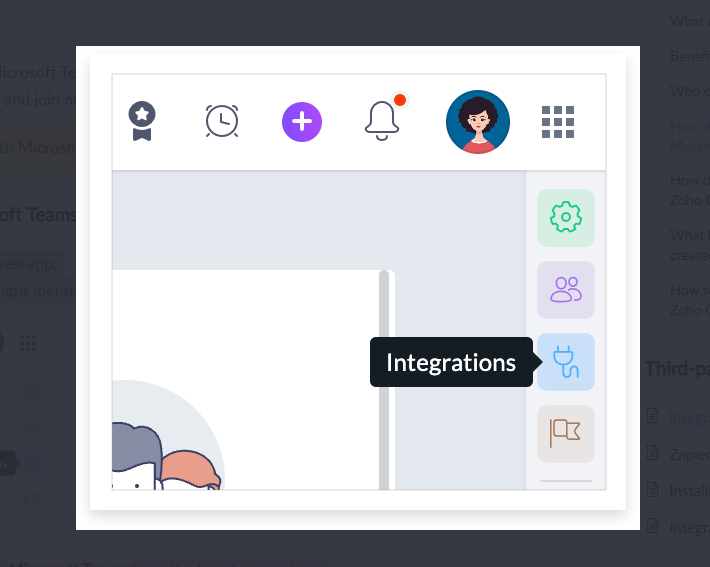 3.  Within the Integrations page, locate and choose Microsoft Teams from the available list of integrations.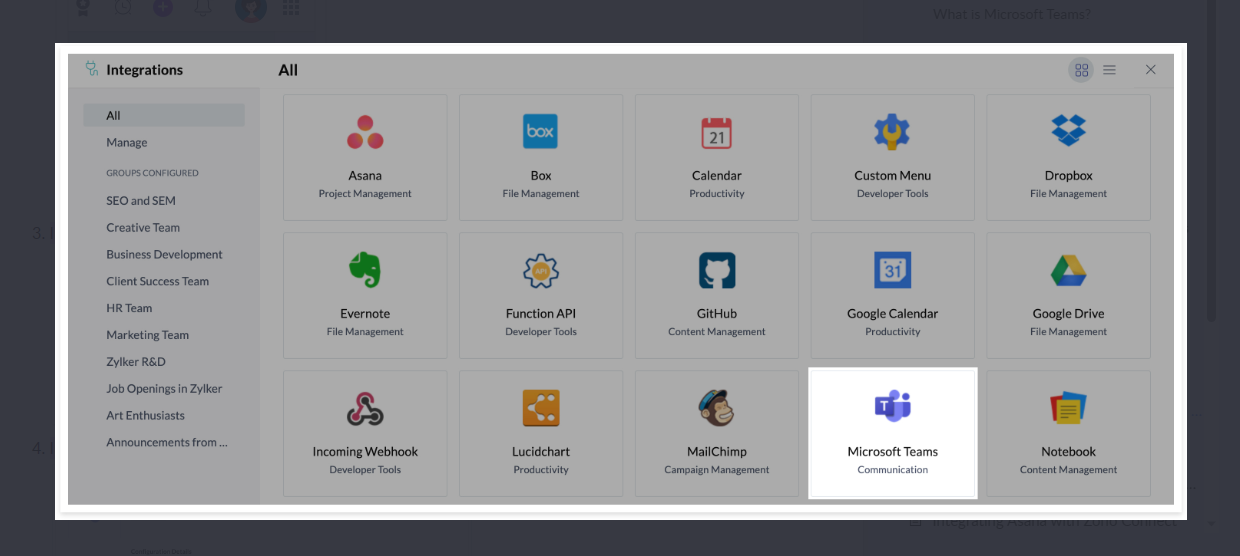 4.  On the Microsoft Teams integration page, simply click on the Authenticate Now button.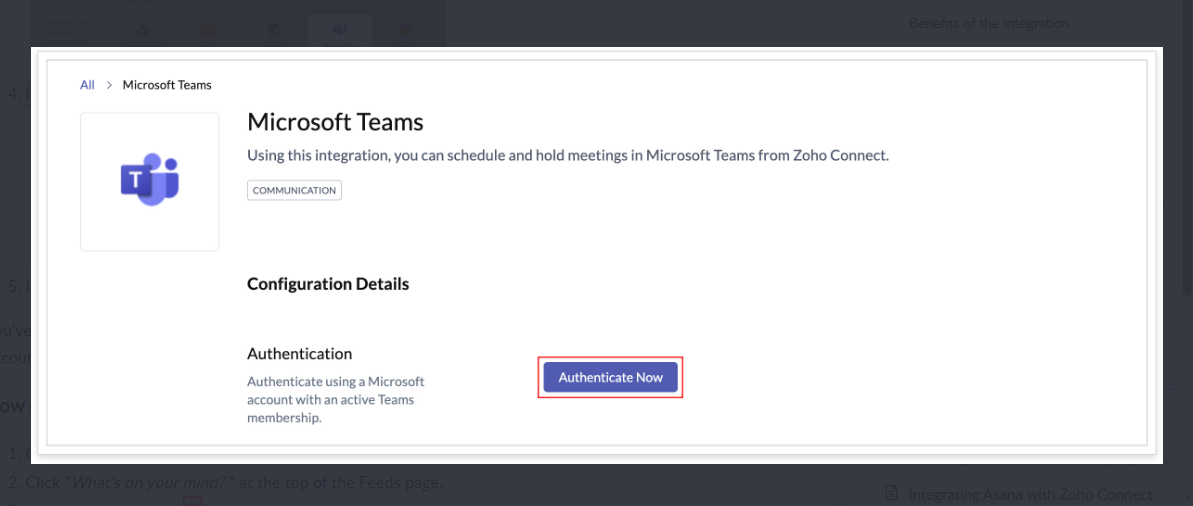 5.  Next, enter your Microsoft Teams account credentials and click Authenticate.
By now, your Microsoft Teams account should be authenticated and integrated with your Zoho Connect account.
Image Credit: Zoho