Cryptocurrencies have been in existence for a long time now, and over the years, the market has experienced its ups and downs, but crypto enthusiasts have found ways to make money despite how the market goes.
Since the inception of cryptocurrency, hundreds of crypto trading platforms have emerged. While they all have distinctive features, they also offer different prices at which you can purchase and sell your assets. Crypto enthusiasts have capitalised on this, and so came forth crypto arbitrage trading.
Keep reading to learn more about this and how to make money from crypto arbitrage in Nigeria.
What is Crypto Arbitrage?
Cryptocurrency arbitrage trading is the process of purchasing a crypto coin from a cryptocurrency exchange app and selling it at a higher price on another exchange platform.
This is possible because different crypto trading platforms offer different rates, which fluctuate depending on the market.
The crypto arbitrage business involves purchasing Ethereum from one exchange for a particular price or rate, then selling that Ethereum on another trading platform offering a higher rate, making a profit from the initial buy price.
Undoubtedly, the crypto market is quite volatile, discouraging most people, but they have yet to realise that despite how the market is going, you can still make money from it.
You can make up to $100 profit daily with crypto arbitrage. Before we get into exactly how you can do this, let us look at three tools you need to start a successful crypto arbitrage in Nigeria.
Three Tools You Need To Start a Successful Crypto Arbitrage in Nigeria
1. A Crypto Wallet
A crypto wallet is a digital wallet which stores crypto and can also be used to conduct transactions. There are two types of crypto wallets- a hardware wallet (also known as a cold wallet) and a software wallet (also known as a hot wallet). These two wallets have various distinctions and advantages, so do your research on which is preferable.
To start a crypto arbitrage business in Nigeria, you need a crypto wallet because this is where you will store the crypto you purchase until you decide to sell.
2. A Crypto Exchange Platform
This is a platform which facilitates the buying and selling of cryptocurrencies. In the case of crypto arbitrage, you need not one but two crypto trading platforms- one platform to purchase crypto and another to sell it.
The reason you need two separate platforms is that you need a platform to purchase a crypto coin from and another to sell it. It is not advisable to have only one platform to buy and sell because different platforms have different rates, whether it comes to buying or selling. It also helps to have more than two platforms, so you have a wide range of options to choose from and select the best option.
3. Stablecoins
According to Wikipedia, a stablecoin is a cryptocurrency where the price is designed to be pegged to a reference asset. The reference asset may be traditional fiat currency, exchange-traded commodities, or cryptocurrency.
Stablecoins are essential when it comes to making money from crypto arbitrage, and this is because they can be used as a way to avoid the volatility of crypto.
By trading a cryptocurrency, like Ethereum, you should convert your profit to a stablecoin. By doing this, you can avoid the volatility of Ethereum and not worry about your profit declining in value.
The most popular stablecoins are USDT, USDC etc.
How To Make Money From Crypto Arbitrage In Nigeria
Below is a step-by-step guide on how to make money from crypto arbitrage in Nigeria:
You need to purchase crypto from a crypto exchange platform, whether web-based or a mobile app. You need to make sure the exchange you choose is available in Nigeria. A good choice is Binance. Binance is available in Nigeria, and they also offer reasonable rates.
Next, you can decide to hold your crypto or sell it immediately. If you choose to hold it, you should store it in a trusted cryptocurrency wallet (a hardware wallet is advised).
To sell your crypto coin, you need to sell it on a trading platform that offers a higher rate so you can sell higher and capitalise on the price difference of both exchanges and make a good profit.
That's it! The key to making good money from crypto arbitrage trading, especially in Nigeria, is choosing the best crypto trading platform with the best rates to convert your crypto to fiat currency.
Factors To Look Out For When Selecting The Best Crypto Exchange Platform to Sell Crypto
It goes past having the best rates to sell your cryptocurrency; there are also some factors you need to look out for. This will prevent you from choosing any random trading app so that you can get the most out of your investment.
Rates
As mentioned earlier, different platforms offer different crypto rates, so when selecting a crypto trading app to sell your crypto, remember that the rate they offer is one of the most important things because it determines your profit. Take time out to look at different options and compare their rates. Do not just hop on the first one you see, be patient and analyse it critically. Rates are usually displayed in various denominations according to how much crypto you want to sell.
Crypto Availability
When searching for the most suitable exchange, keep an eye out for the available cryptocurrencies. Some crypto exchanges have only Bitcoin available or a limited amount of crypto. So, ensure that the digital currency you want to sell is available on the platform.
Security
When choosing a platform, you need to research how safe it is and if they have any history of hacking and scams. Security is something that you should not take lightly and needs to be studied extensively. As a bonus tip, ensure they have two-factor authentication in place for an extra layer of security.
Fees
Different platforms charge different transaction fees, so you need to find out what fees they charge and if you are comfortable with them. Compare the fees between various platforms and select the most suitable.
24/7 Customer Service
This is also essential regarding selecting a suitable exchange. There needs to be a customer service representative available anytime and any day to attend to any queries you might have.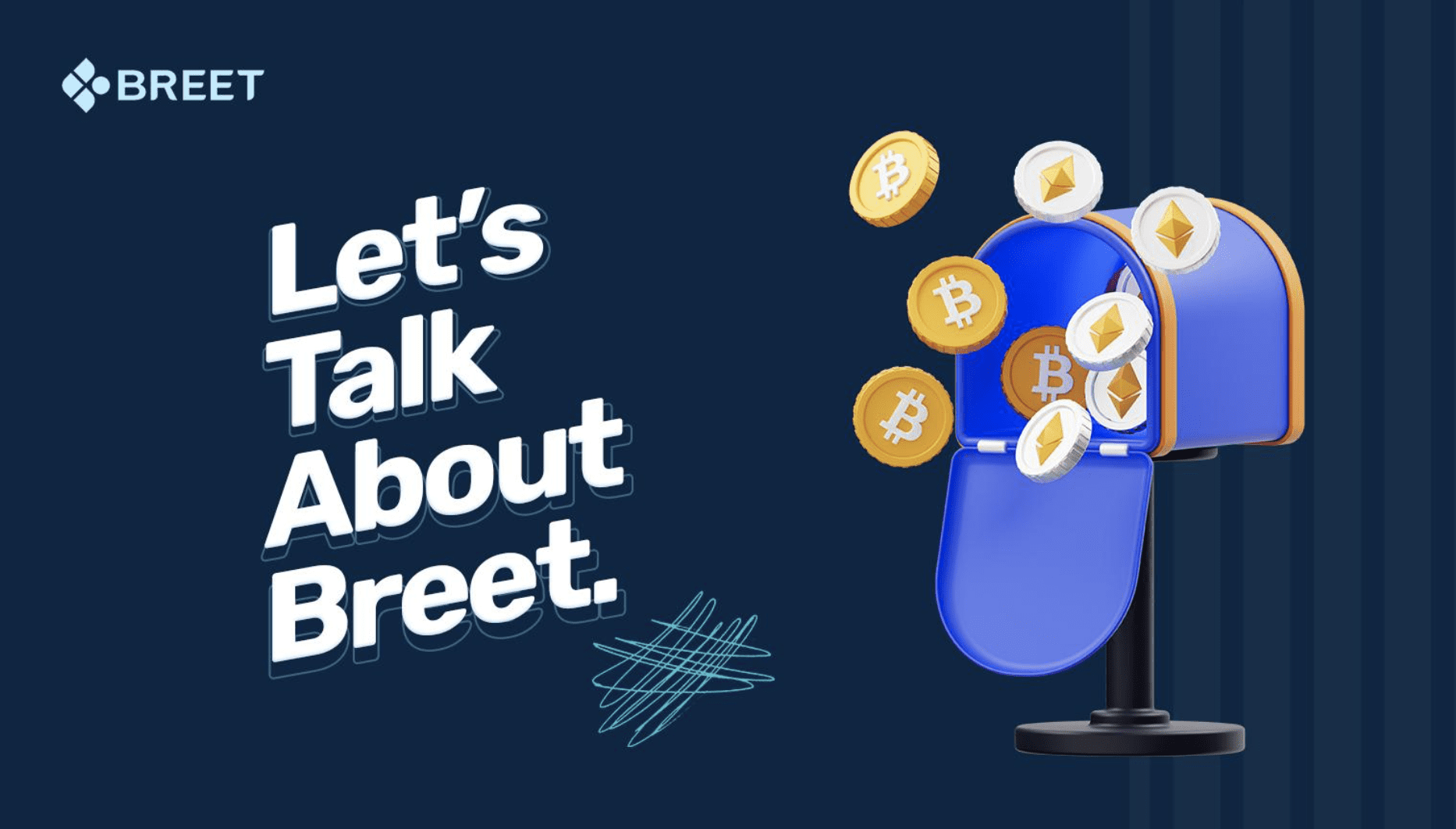 Best Crypto Trading Platform in Nigeria – Breet App
Look no further if you are searching for the best cryptocurrency trading platform to sell your crypto for cash to get the most out of crypto arbitrage in Nigeria.
Breet is an over-the-counter (OTC) crypto trading app in Nigeria and Ghana where users can seamlessly trade their crypto for fiat currency in less than five minutes.
Because of their juicy selling rates, customer-centric mobile app and superb customer service, Breet has become the number one choice for selling crypto in Africa and is trusted by over 200,000 users.
Breet caters to everybody from crypto newbies to experts looking for the best platform to convert their Bitcoin to Naira or Cedis and have it withdrawn to their local bank account within minutes.
Cryptocurrencies available on Breet are Bitcoin, Ethereum, Litecoin, Tether, Bitcoin cash and Dogecoin. Due to having good rates, Breet has become a popular and favourite choice for crypto arbitrage traders.
To learn more about Breet, check out their website or reach out to Breet support at support@breet.app or Call/Whatsapp 08090569499.
Conclusion
Although the market has been down lately, there are various ways to make money from cryptocurrency and crypto arbitrage is one of them.
By doing your research, choosing the proper exchange platforms and applying the right techniques, you can also make money through crypto arbitrage, even in Nigeria.
📌
Sponsored content, partner content, and other forms of promotional content are written by individuals and brands that are not affiliated with Techloy. For content marketing opportunities, kindly
contact Techloy
.