It can really be annoying when you go into your phone's gallery to find out that you have strange images or videos that you don't remember downloading.
Most likely, those images were downloaded into your phone through WhatsApp.
By default, WhatsApp automatically downloads and saves videos and photos. These default WhatsApp settings often lead to smartphone storage being occupied by unwanted videos and photos.
In this article, we will share the steps for restricting WhatsApp from saving photos on an Android phone and on an iPhone.
How to Stop WhatsApp from Saving Photos on iPhone
This technique prevents WhatsApp from automatically saving photos to your iPhone while still allowing you to manually save WhatsApp photos to your iPhone.
Go to WhatsApp on your iPhone and select the Settings icon located in the bottom menu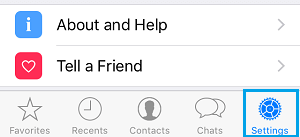 2. Navigate to the Chats option on the Settings screen and select it by tapping on it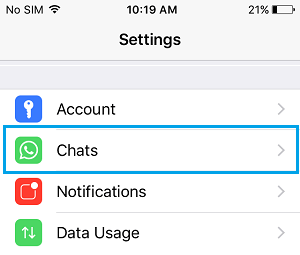 3. On the Chats screen, switch off the slider located beside the Save to Camera Roll option.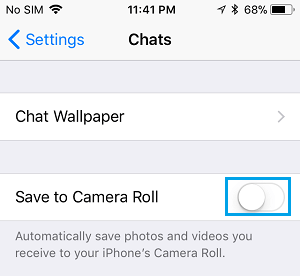 By turning off this setting, WhatsApp will no longer automatically download and save photos to the Camera Roll on your iPhone.
How to Prevent WhatsApp from Downloading Images on Android
Open WhatsApp and tap on the three-dots menu at the top.
2.  Go to Settings and open Storage and Data.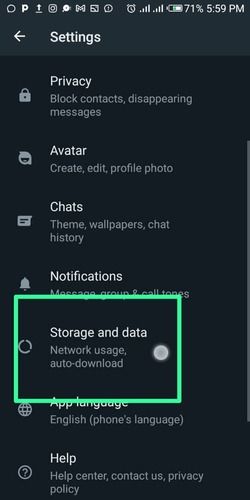 3.  From 'Media auto-download' select any of the options below to restrict how WhatsApp downloads photos and videos into your Android, either when you're using your Mobile Data or through Wi-Fi.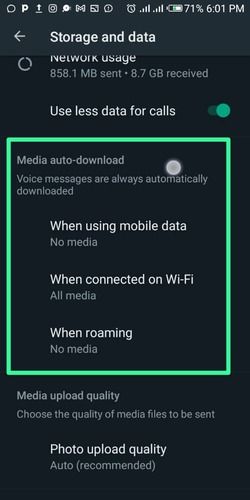 ‌You can also unmark the check boxes next to Video, Audio, and Documents in each respective section to prevent any media from being downloaded onto your phone.
Once you've changed the settings, no photos will download automatically. To save a photo onto your device manually, tap on the download icon in the middle of the image when you receive it.
Image Credit: Gabriel Ojeh / Techloy.com / Techbout.com