When it comes to being away from your email, having an effective out-of-office response can make a significant difference in managing your communication.
An "out of office" (OOO) refers to a status or message that is set by individuals or organizations to indicate that they are temporarily unavailable or unable to respond to emails or other forms of communication. Whether you're heading out for a vacation, attending a conference, or simply need some focused time away from your inbox, having an effective out-of-office reply is essential.
The purpose of an out-of-office message is to inform others of one's unavailability, manage expectations, and provide alternative means of assistance if needed. It helps ensure that senders are aware of the recipient's absence and can adjust their expectations accordingly, reducing frustration and enabling more efficient communication.
How to Set up an Out-of-Office Reply
Open Gmail on your desktop.
Click on the cogwheel icon.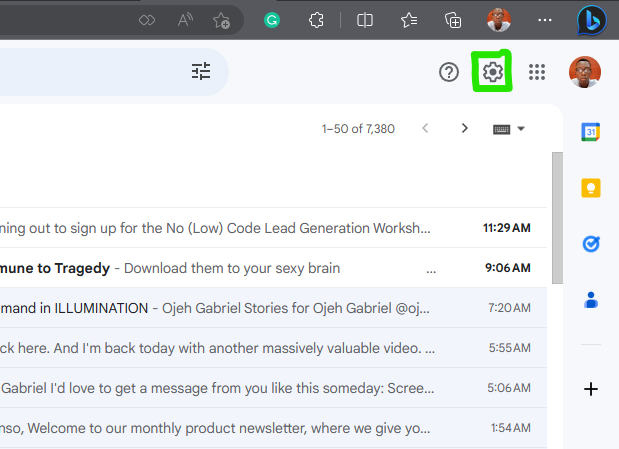 3.  Select See all settings.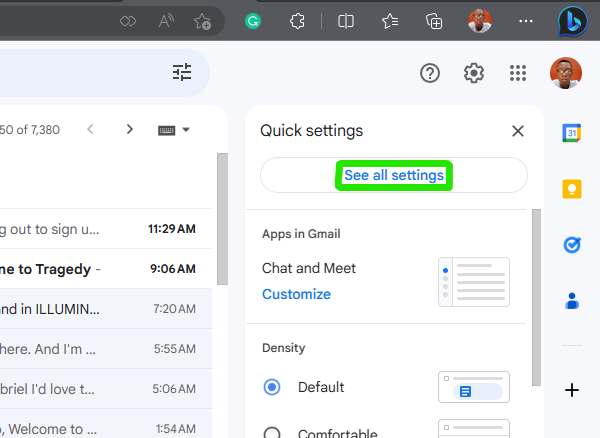 4.  Next, within the General page, Scroll down to Vacation responder.
5.  Select Vacation responder on to activate it.
6.  Choose the start date for activating the responder and specify the end date when it should be turned off.
7.  Enter the subject and compose the message that you would like to be sent as your out-of-office reply. Afterwards, simply click on Save Changes, and your out-of-office email reply will be activated.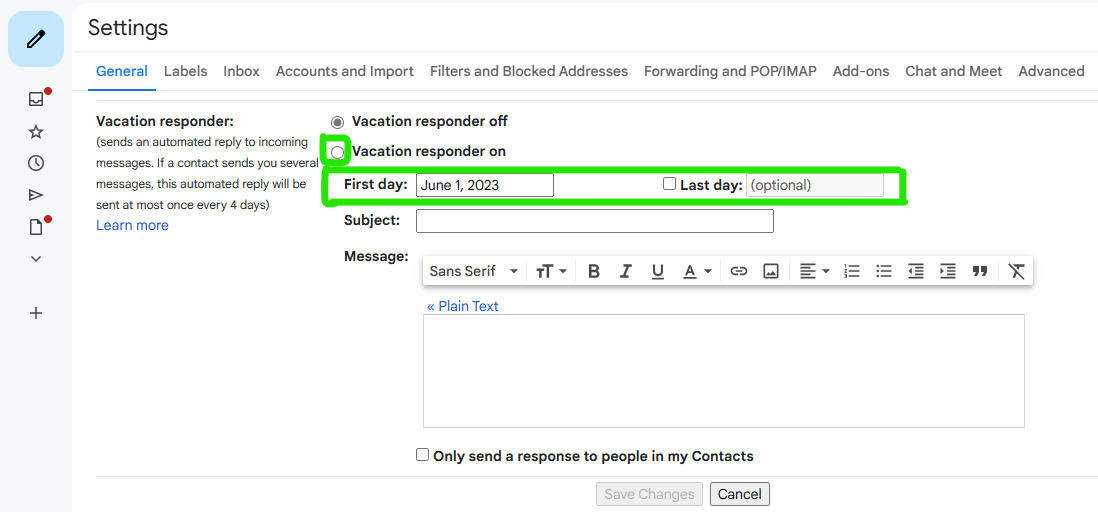 Conclusion
By following the steps outlined in our guide, you will be able to inform your contacts about your absence in a professional manner. This will not only help manage expectations but also contribute to maintaining a polished image in your email communications.
Whether you are experienced with Gmail or new to the platform, our guide empowers you to elevate your out-of-office game and handle your email like a true professional.
Image Credit: Gabriel Ojeh / Techloy.com