Are you travelling to a foreign country and struggling to understand the signs or menus? Or perhaps you've stumbled upon a website written in a language you don't understand?
Thanks to Google Translate –  a useful tool for translating foreign languages to your preferred language – you can now easily translate text within images.
For example, you can take a photo of text in a foreign language and get an instant translation. This means you no longer have to manually type in the text or copy-paste it into the app to get a translation.
This feature is incredibly useful for travellers, language learners, and anyone who needs to quickly translate text. It also makes it easier for businesses to translate signs, menus, and other printed materials for their international customers. Most of all, it saves you a lot of time and frustration.
Cool, huh? This article shares a step-by-step guide to translating text within an image on the web.
How to translate text within an image on the web
To translate text in a photo, you should take an image of the sign or menu that you want to translate
Open your web browser on a smartphone or PC and go to the webpage, translate.google.co.in or translate.google.com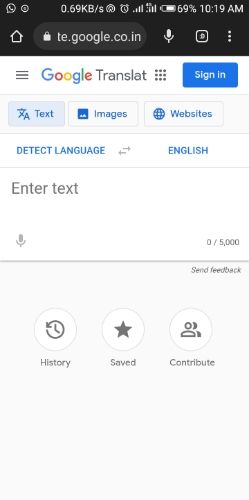 3.  Select the Images tab from the options available at the top then Click on Browse your computer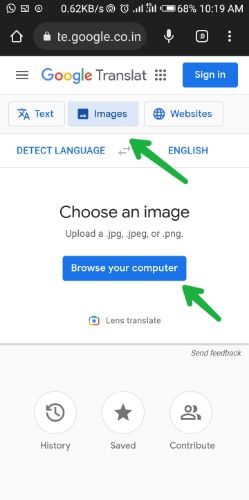 4.  After clicking on Browse your computer, you can then Upload the Image you want to translate.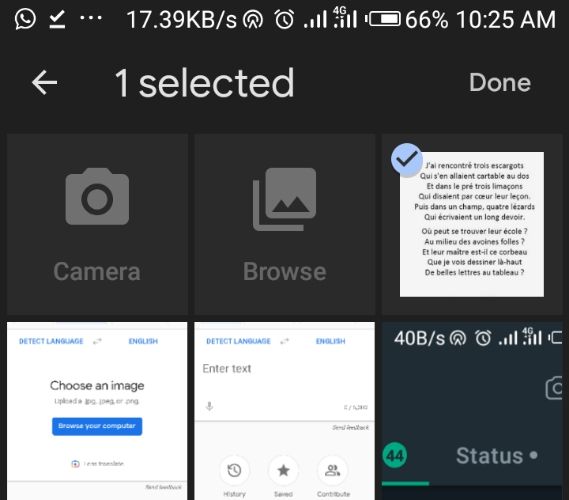 5.  Once Done, you can then see the original language in which the texts were written.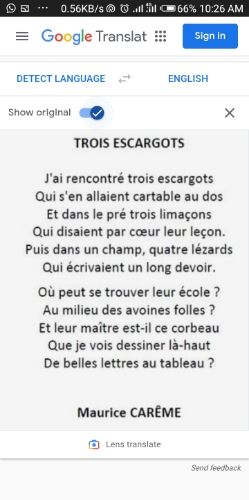 6.  If you plan to translate the text to English, you can then set it to English and the language will be translated instantly.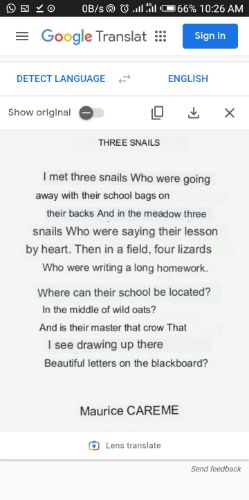 Overall, Google Translate's new image text feature is a game-changer for anyone dealing with language barriers. It's easy to use and incredibly helpful, and it's sure to make your travels or language-learning experiences much smoother.
Image Credit: Gabriel Ojeh / Techloy.com