It's crucial to learn how to enable dark mode on your iPhone, especially if you frequently use your phone at night. While bright screens like the 2,000-nit display on the iPhone 14 Pro are great during the day, they can cause eye strain and discomfort when used in the dark. Even turning down the brightness may not be enough if your phone is using a white theme.
The dark mode is a feature that changes the colour scheme of the iPhone's interface to a darker colour palette, which can be easier on the eyes in low-light conditions and can also help conserve battery life on devices with OLED screens.
Thankfully, enabling dark mode on your iPhone is a simple process that we'll guide you through. Plus, iPhones come with a feature that automatically switches between light mode and dark mode based on the time of day, which we'll also show you how to enable.
How to enable dark mode on iPhone
Go to Settings and tap Display & Brightness.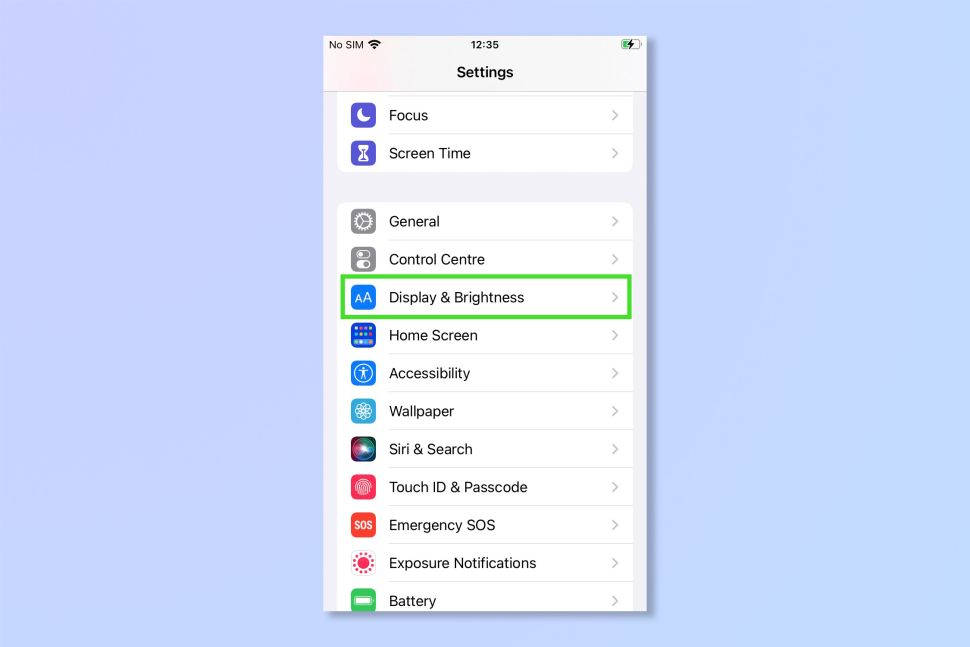 2.  Tap the Dark check box underneath the Appearance section. You can simply tap the Light check box to switch back to the bright mode.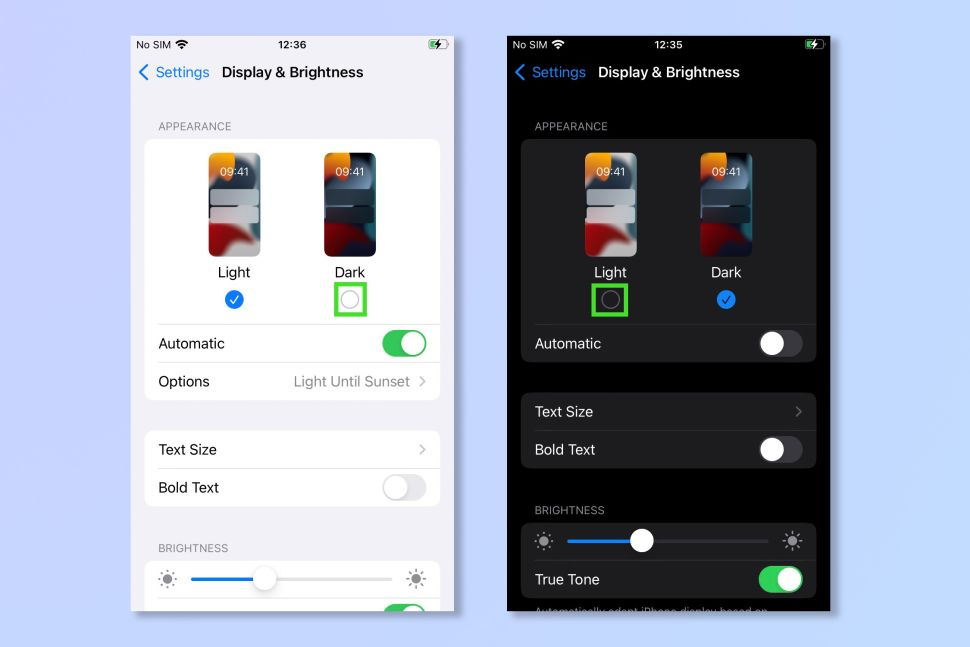 How to Enable Automatic Dark Mode on Your iPhone
Toggle on the automatic slider then tap options.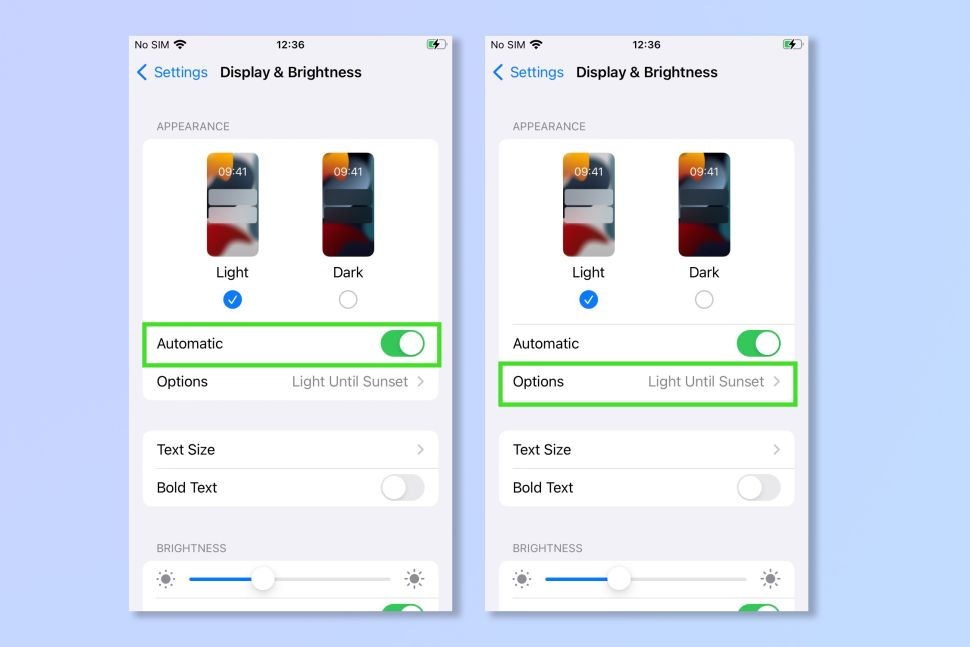 2.  By default, your phone is set to switch to dark mode at sunset and back to light mode at sunrise. To customize this setting, simply tap on Custom Schedule.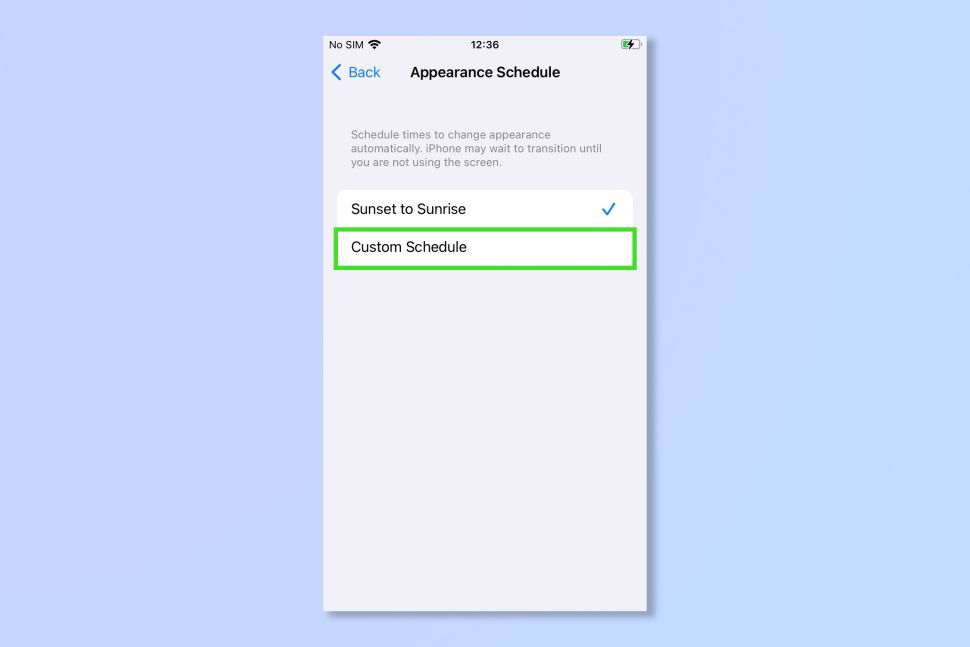 3.  Tap the time boxes to select when you would like to have light and dark modes enabled.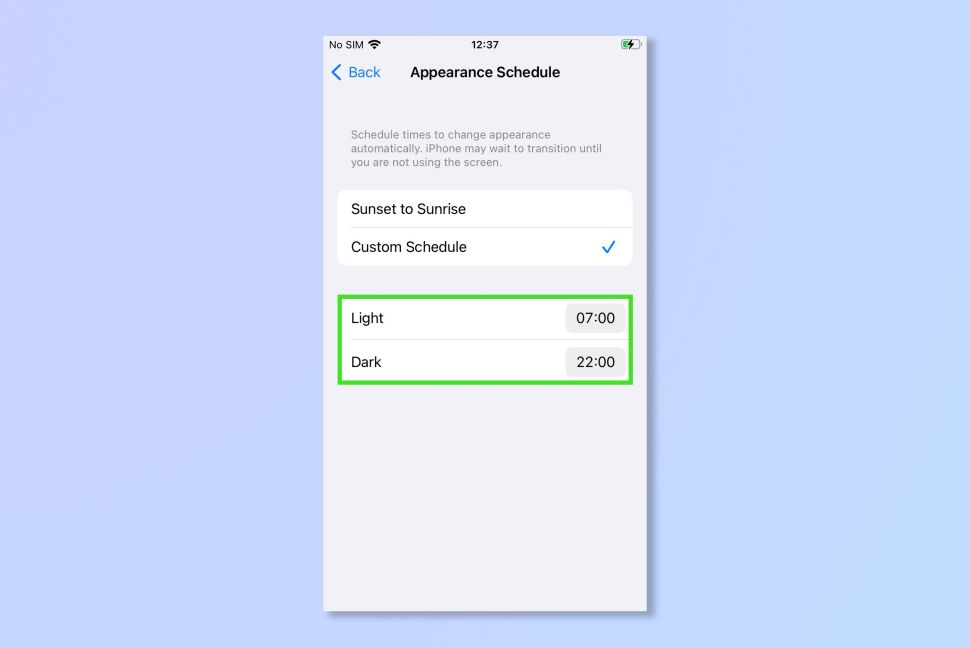 That's all there is to it! Enabling dark mode is simple, and now you won't have to strain your eyes or wear sunglasses to use your phone at night. While some people prefer to use dark mode all the time, it's most effective in darker environments.
Image Credit: Future