In the past few years, Google has done an amazing job improving Chrome OS and adding some cool features that make Chromebooks even more useful.
Chrome OS now supports emojis just like Windows and MacBooks. In fact, the emoji keyboard on Chromebooks has improved a lot. It's got a whole bunch of new emojis including kaomoji (those cute little faces made with text), different currencies symbols, and much more.
So, if you're wondering how to find and use emojis on your Chromebook, you're in the right place. In this guide, we'll walk you through the steps to locate and make the most of the awesome emojis available on your Chromebook.
How to use emojis on Chromebook
If you're using Chrome OS 92 or a newer version, there's a handy shortcut to open the emoji keyboard on your Chromebook. Simply press the Search or Launcher key + Shift Key + Space key.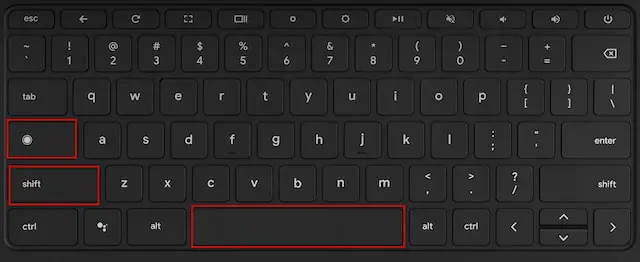 2.  Once you use the shortcut mentioned earlier, it will open up a convenient emoji pop-up window on your Chromebook. In addition to the emoji pop-up window, you'll be pleased to know that you can also perform quick searches to find specific emojis of your choice.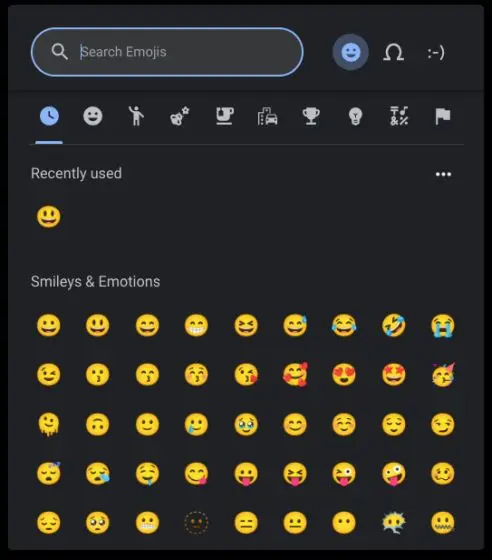 How to use emojis on Chromebook Using Trackpad
Simply right-click within any text field to open the context menu. From there, look for the option labeled Emoji and click on it.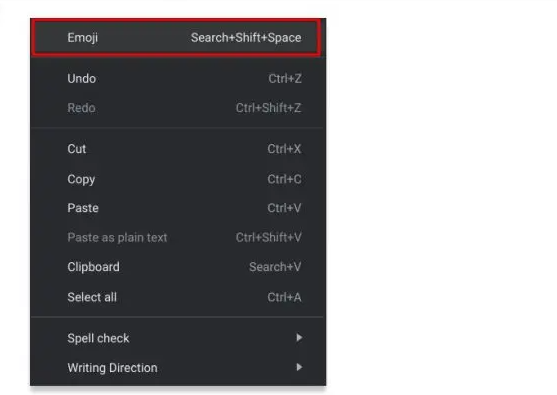 2.  It will take you to the Emoji keyboard on your Chromebook.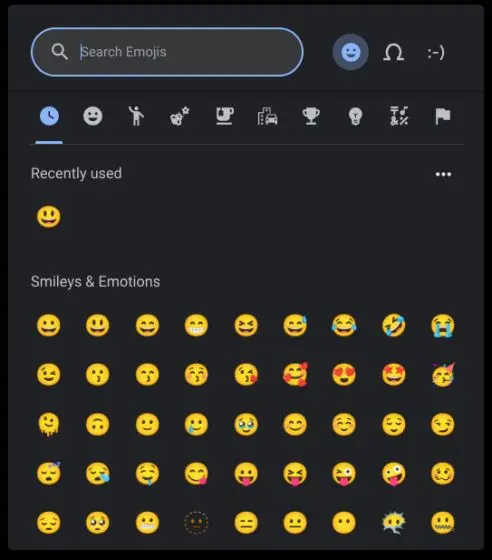 How to use emojis on Chromebook with Touchscreen
If you're familiar with using emojis on smartphones, you'll feel right at home on a touchscreen Chromebook. Just like on your phone, you can get emojis by tapping the emoji icon on the on-screen keyboard.

2.  The emoji keyboard looks like this on a touchscreen Chromebook.

3.  If you desire to have an on-screen keyboard while using your laptop in its regular mode, simply click on the Settings icon (depicted as a cogwheel) located in the Quick Settings menu.
4.  On the Search bar, Search for the on-screen keyboard in the Settings app and open it.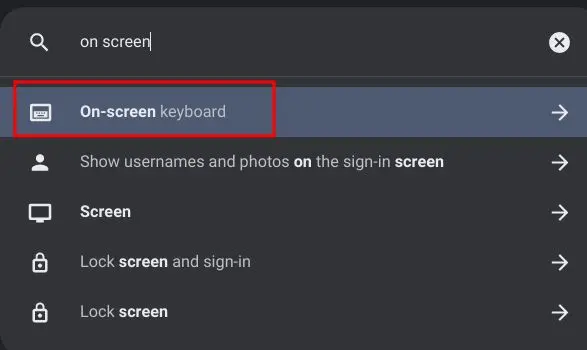 5.  To enable the On-screen keyboard toggle on the feature.

6.  At the bottom right of the Chrome OS Shelf, you will discover a keyboard icon. By clicking on this icon, you can access the on-screen keyboard, and transitioning to the emoji keyboard is made effortless.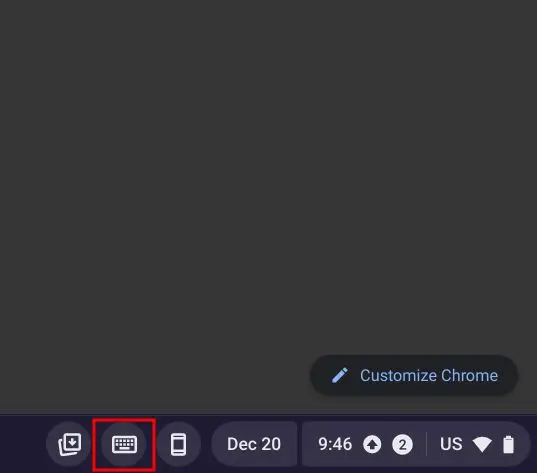 Summary
Emojis provide a visual representation of emotions, allowing individuals to express feelings more effectively in written communication. They can convey happiness, sadness, excitement, humor, and many other emotions that may be difficult to express through words alone.
They are awesome for making communication richer. They help us express emotions, give context to our messages, boost engagement, make conversations more efficient, and make things visually appealing.
Image Credit: Beebom