India recorded 700 million or more active internet users aged two years and older as of December 2022, according to Nielsen's India Internet Report 2023.

Despite Rural India reaching 425 million registered internet users, almost 44% higher than urban areas, which had 295 million active internet users, the study revealed there is a lot of room for growth in rural markets, as nearly half of the rural population is still not actively using the internet.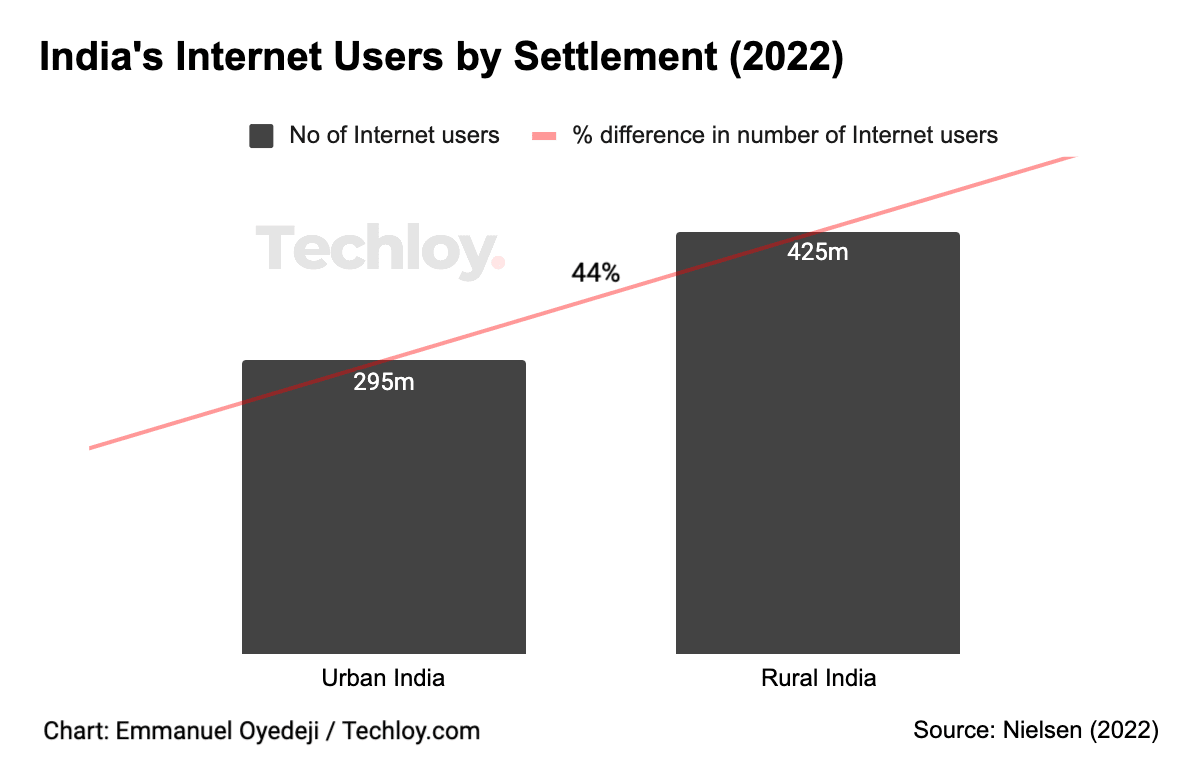 The active internet user base aged 12 years and older grew more than 20% year-on-year to reach 595 million in 2022. The rural area again outshone urban areas with a growth of 30% in the number of active internet users. Urban India, on the other hand, grew by only 10%. Moreover, female users grew by 27%, whereas male users increased by around 18%.
The study further highlighted that nearly 90% of internet users were daily users. The gap between urban and rural also narrowed compared to the previous year, with 93% of urban and 86% of rural daily users using the internet daily.
Per other data covered by the study, there were 450+ million monthly video watchers in India, with video watching and video calling being the top two online activities amongst those aged 12 and older. Online banking and digital payments also grew by a huge 43%, however, the study found that they still have a lot of room to grow.