A couple of weeks ago, former Twitter CEO Elon Musk announced the appointment of Linda Yaccarino, the former head of global advertising at NBCUniversal, as the new CEO of X/Twitter, a move seen as a significant win for women in the tech industry – predominantly dominated by men, especially in tech leadership roles.
According to Forbes data, only 8% of CEOs in enterprise technology companies on the Cloud 100 list are women. In another report by Global 500, which ranks firms dubbed "Fortune 500 Companies" by their worldwide revenue, only around 5% of large company CEOs across all industries, are women.
Despite this gender disparity in leadership roles in the tech industry, there are in fact notable and influential women in technology that are making their mark in the industry. In this Techloy infographic, we feature select past and current female executives who are leading in the technology industry.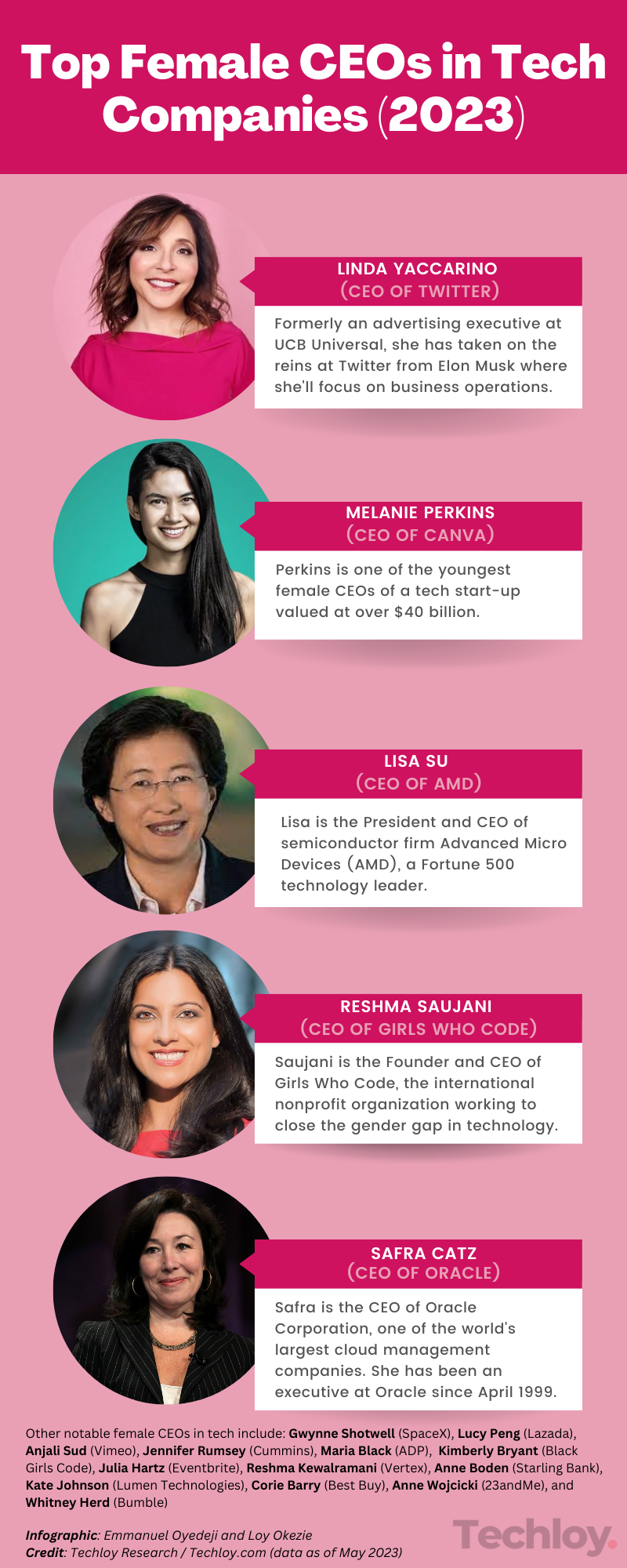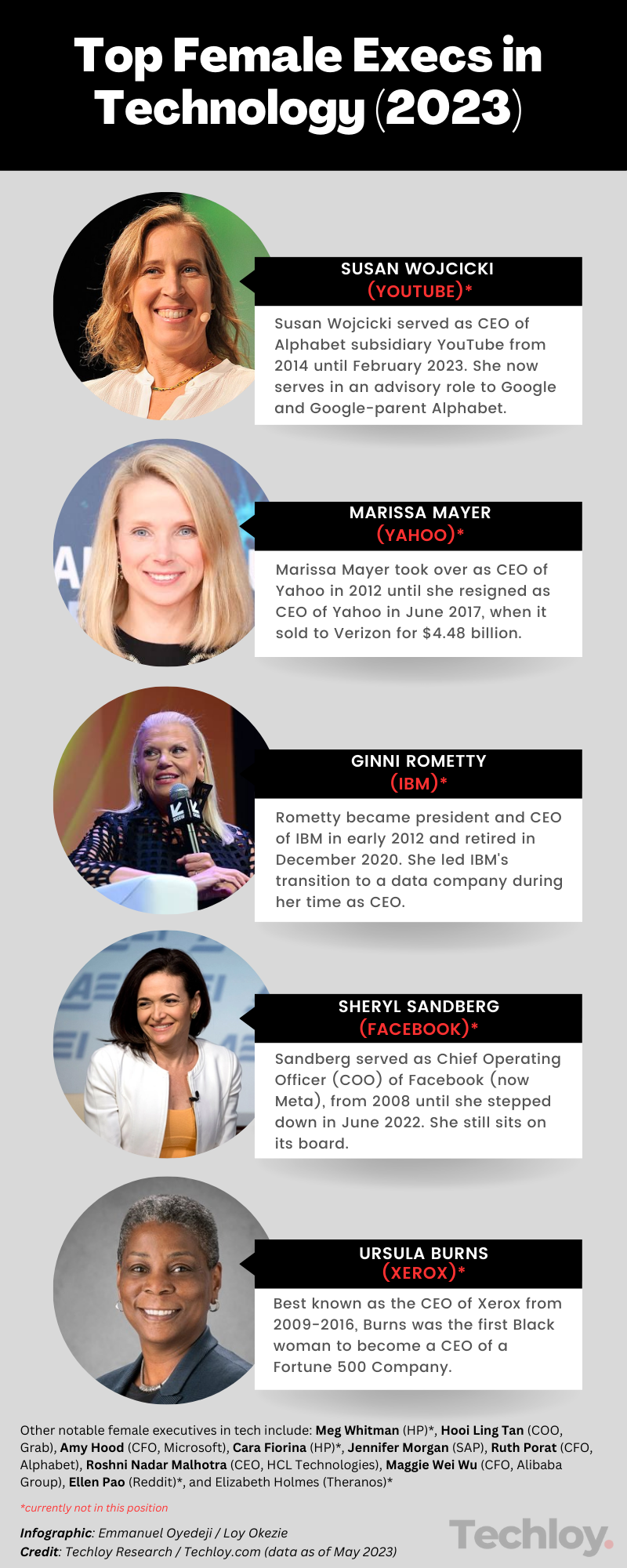 Editor's Note: This list is by no means complete so if you know any other female tech executives that should be featured, kindly leave it in the comments or reach out to editor@techloy.com and we would be happy to feature them in the future.