A report by the Guardian Nigeria in 2018 revealed that more than 190,000 qualified candidates were denied admission to seven Nigerian public universities. That's a lot of people who were qualified to go to college but couldn't get in.
And it's not just a problem with these seven universities. Public universities all over Nigeria are struggling. They're facing a number of challenges, including low lecturer-to-student ratio, poor infrastructural facilities and continued strikes by university staff.
All of these challenges prevent qualified students from getting an education and make it difficult for universities to function effectively. In a pioneering move, the Nigerian higher education regulator, the Nigerian Universities Commission (NUC) has granted approval to Miva Open University, owned by uLesson, to launch Nigeria's first fully online university.
This Techloy chart below illustrates uLesson's funding timeline to date.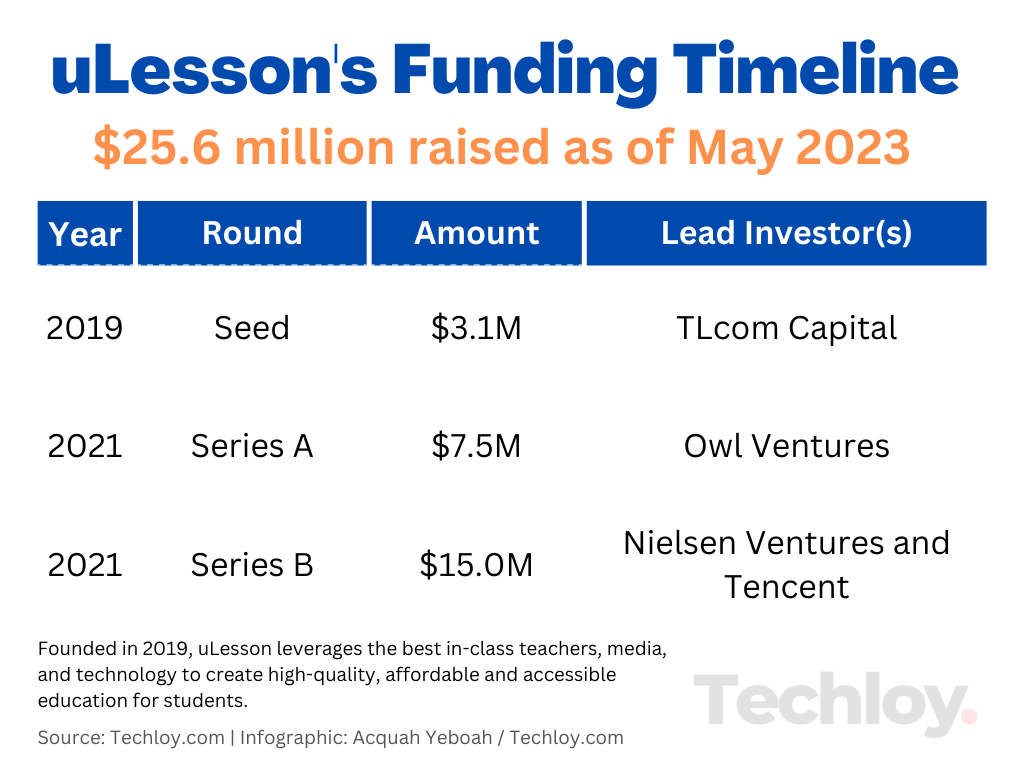 With this license in hand, MIVA Open University can provide full bachelor's degree programs through Online Distance e-Learning (ODeL) mode. The university is set to commence its programs with the first cohort in September 2023.
The take-off courses are Bachelor's degrees in Computer Science, Cyber Security, Data Science, Software Engineering, Accounting, Economics, Business Management, and Public Policy & Administration. The university plans to rapidly expand in 2024 to offer degrees in critical areas like Nursing, Public Health, Education, and Law, among others.
The launch of Miva Open University is a positive step towards addressing the problem of access to higher education in Nigeria. The university will provide a much-needed alternative for students who are unable to attend traditional universities.