Learn how you can buy and sell bitcoin in Nigeria.
Presented by RedimIT, this article is for anyone who is interested in buying and selling bitcoin in Nigeria for the first time.
Bitcoin is currently one of the most talked-about asset classes in the world today. It is also the asset class that has posted the best returns having gained over a 1000% this year alone.
Do you know that Blockchain cannot be controlled by one central body or government, making Bitcoin the best form of money to ever evolve? With Bitcoin, you are simply your own bank, as you can spend your money anytime, anywhere, with no restrictions whatsoever.
This has made the interest to invest in bitcoin surge as the fear of missing out syndrome catches on newer investors. Investing in bitcoin is not as complicated as most think and is even faster than opening a bank account. In fact, it is often faster than opening a social media account.
Newcomers in the Crypto-business would be wondering if it is possible to buy bitcoin online in Nigeria with the Naira. The answer is yes and RedimIT is one of the best sites that allow Nigerians to buy and sell Bitcoin instantly with Naira.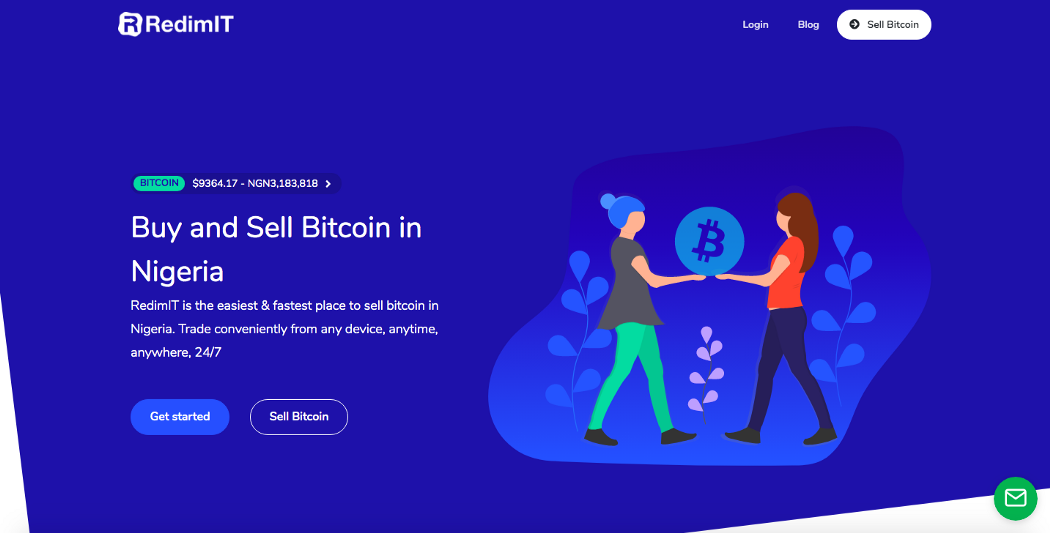 Founder of RedimIT, Ibrahim Olaniyi has a reputation in the industry and have been in the business offline for several years providing an adequate environment for safe Bitcoin trading and investments via direct transactions.
In a quick summary, a bitcoin trading process on RedimIT involves 3 simple steps which include:
The first step is to register with your email address and personal password. RedimIT doesn't ask users for their BVN for KYC.
Place your order, fill the sell form and submit.
When the transaction is the system will send the equivalent Naira value to the Bank Account in your profile instantly.
The exchange platform is built with the users in mind, therefore, we aim to meet users' expectations as per instant payment, Bonus available on sell orders, the Best rates, and No verification/ KYC.
If you haven't signed up for our trading platform, the process is quick and easy. Simply register and you'll be able to instantly trade deposits and withdraw your favourite digital assets. RedimIT user interface is designed for ease of use combined with a professional-grade trading platform designed to offer seamless swaps in a secure environment.
RedimIT's matching engine is faster than lightning and traders can execute trades smoothly with cryptocurrencies that have deep liquidity.
Besides pleasing veteran traders, our new exchange will be one of the easiest ways for newcomers to obtain cryptocurrencies. As a trading platform that provides a superior user experience.