According to research from Canalys, Samsung overtook Xiaomi as the top smartphone vendor in India in the fourth quarter of 2022.
Samsung took the top spot in Q4 2022 for the first time since Q3 2017, shipping 6.7 million units for a market share of 21%. Vivo came in second place, shipping 6.4 million units mainly through offline channels.
Xiaomi, which had held the top spot for 20 consecutive quarters, fell to third place with shipments of 5.5 million units in Q4 2022. However, for the full-year of 2022, Xiaomi remained the top vendor. OPPO and realme remained in fourth and fifth place, with shipments of 5.4 million and 2.7 million units respectively.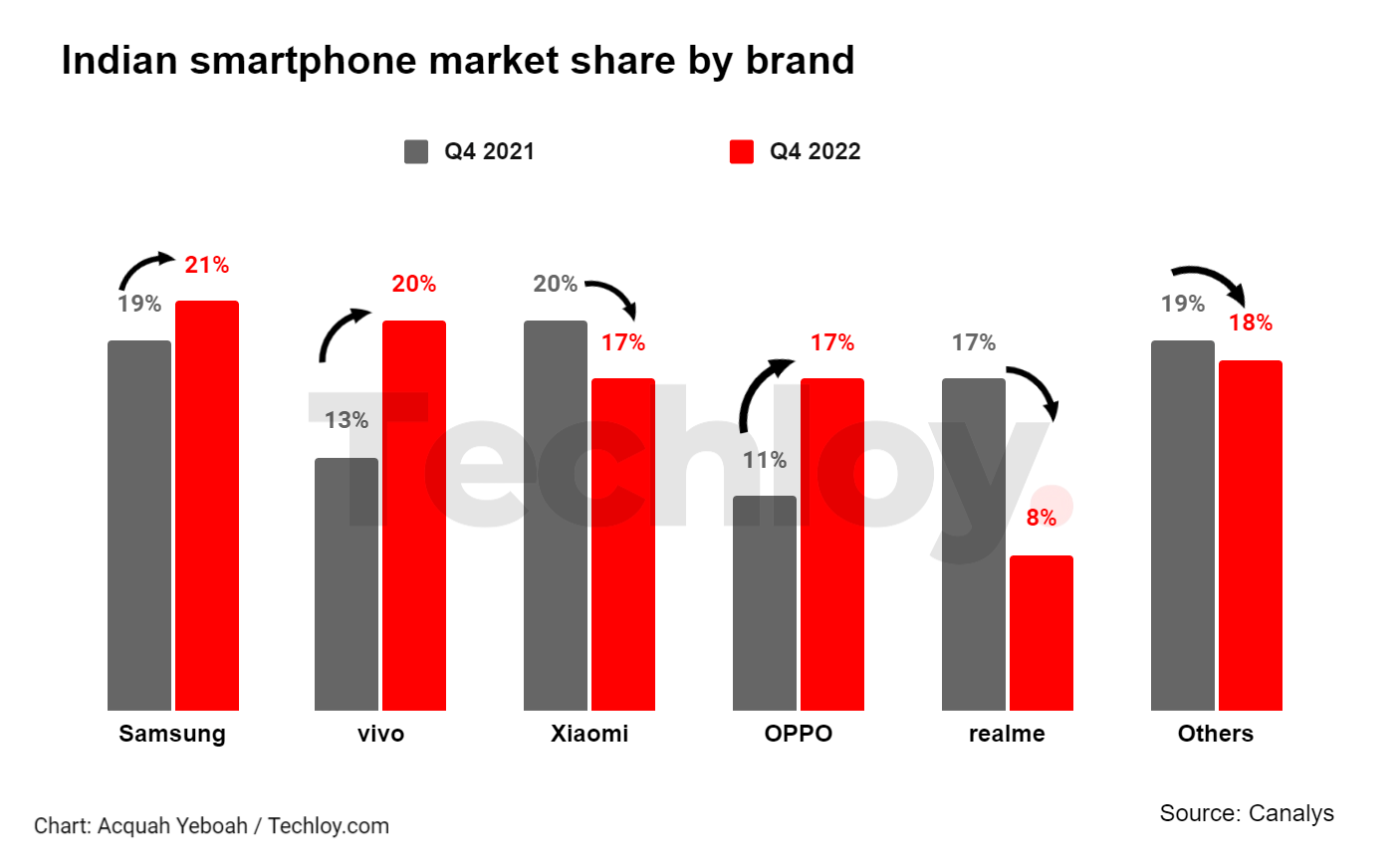 The research also showed that India's smartphone shipments fell to 151.6 million units in 2022, a decline of 6% compared to 2021, with intermittent supply issues and low demand caused by global macroeconomic headwinds. In the fourth quarter of 2022, India's smartphone market saw a 27% drop in shipments to 32.4 million units.
Analyst at Canalys, Sanyam Chaurasia, said that while India was better positioned to weather the global downturn than other markets, domestic consumer spending cooled in the last few months of 2022 and that many consumers already had up-to-date technology they had bought during the pandemic, which delayed further purchases.