Wearable device shipments in the Asia/Pacific* (except Japan) region recorded a marginal increase of 1.8% to 259.1 million units in 2022, according to a report by the International Data Corporation (IDC).
This marks the region's lowest annual growth ever as it faces challenging macroeconomic conditions and weak demand, the report stated. Rising prices of other commodities reduced consumer spending, and China's lockdowns limited the market demand for wearables.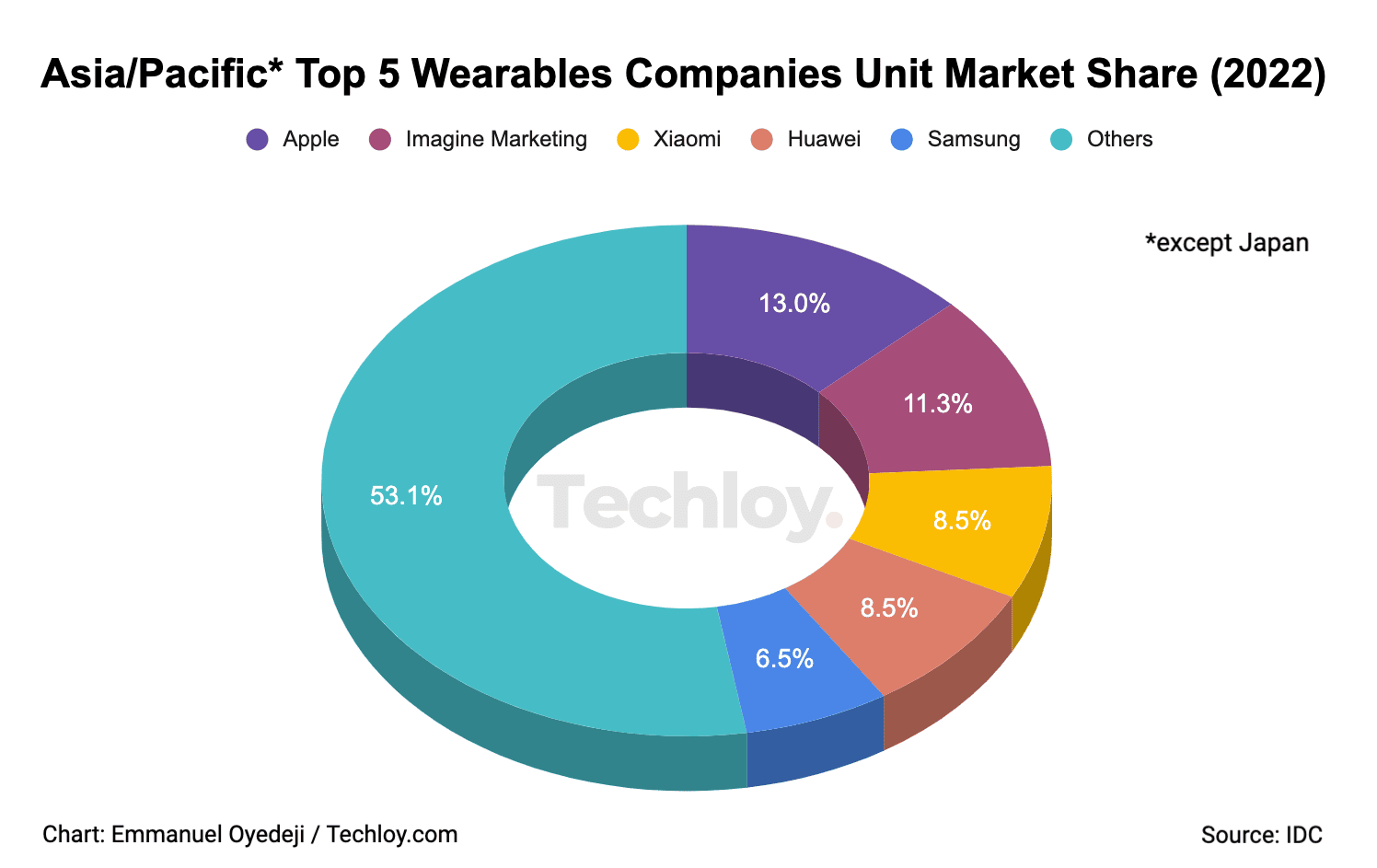 In the smartwatches category Apple outperformed Huawei to become the market leader. Huawei ranked second mainly due to market constraints in China. India's Nexxbase and Fire-Boltt, followed by China's BBK rounded out the Top 5. It was the only category that maintained positive growth in 2022, growing 23.3% to reach 80.0 million units.
Meanwhile, earwear, the largest category of wearables, declined slightly at 0.5% year on year, while wristbands, the third largest category, continued to decline due to competition from smartwatches.
According to the report, among the Top 5 vendors, Apple, Xiaomi, Huawei, and Samsung have seen their market share decline for consecutive years, mainly due to the rapid expansion of some affordable Indian brands like Imagine Marketing, Nexxbase and Fire – Boltt, as well as the overseas market exploration of some Chinese smartphone brands such as OnePlus and OPPO.