Content creation is one of the expanding areas of tech, lifestyle, entertainment, creativity, and culture in today's society. Whether it is a video (skit or vlog) on YouTube a podcast on Spotify or a picture story on Instagram down to a space on a topic issue on Twitter or a lengthy story read either on a blog or Facebook post, the idea backing content creation remains constant – it is a form of relaxation and informal education.
Over the years, Nigeria, Africa and the global audience have been exposed to vast content springing from various fronts, that is audio, text, video or image. It has satisfied a large proportion of its purpose and has given the "Gen Zs" a solid ground for expression. Most times, the only way to communicate human emotions, culture, and lifestyle is through content. It is applaudable and usable for the various mix and audience demographics.
In 2021, it was reported that content creation and marketing were a part of the marketing mix of most companies. Especially following the outbreak of the coronavirus (COVID-19) pandemic, which saw a rapid boost in consumer demand for valuable and compelling online content, businesses rapidly embraced this form of marketing and allocated ever-increasing budgets towards it. Data suggests that content marketing revenue amounted to 63 billion U.S. dollars in 2022, and according to the latest forecasts, the content market industry is set to reach 107 billion U.S. dollars by 2026.
Furthermore, it has been noted that the top three forms of content being created by marketing teams in 2022 included videos, blogs, and images. Short articles/posts (83%) and videos (61%) are the top two content types that B2C marketers used in the last 12 months. Their use of long-form articles increased to 42% from 22% last year.
Interesting numbers we must say, but then, quite several content creators are fully unaware as to how to break into the content creation market and are also unsure of the right applications to use in both creating and distributing their content.
In this article, we curated a list of five useful apps for beginning content creators.
1. Canva
This is top on our list as it is used to create various forms of graphics, infographics, animation, and presentations, convert from jpeg to jpg, and editing. It offers creators a wide range of built-in templates for them to choose from when creating their preferable design or background layout for its animation videos/presentations.
It helps create content for social media networks as well as newsletters and email headers.
Canva is user-friendly and also, is free. Although, its pro tools are paid for either every month, quarterly or annually.
You can use Canva either by downloading the mobile app or via its web format.
2. Grammarly
Before the recent rave around AI and ChatGPT, quite several people were unaware of the possibilities that are available through the use of Grammarly. The creator app is useful for the editing of written content.
The cloud-based typing assistant helps in reviewing spelling, grammar, punctuation, clarity, engagement and delivery mistakes in English. It also helps in detecting plagiarism and suggests words, phrases, tenses and sentences for identified errors.
Through the help of Grammarly, users are allowed to customize their style, tone and context-specific language.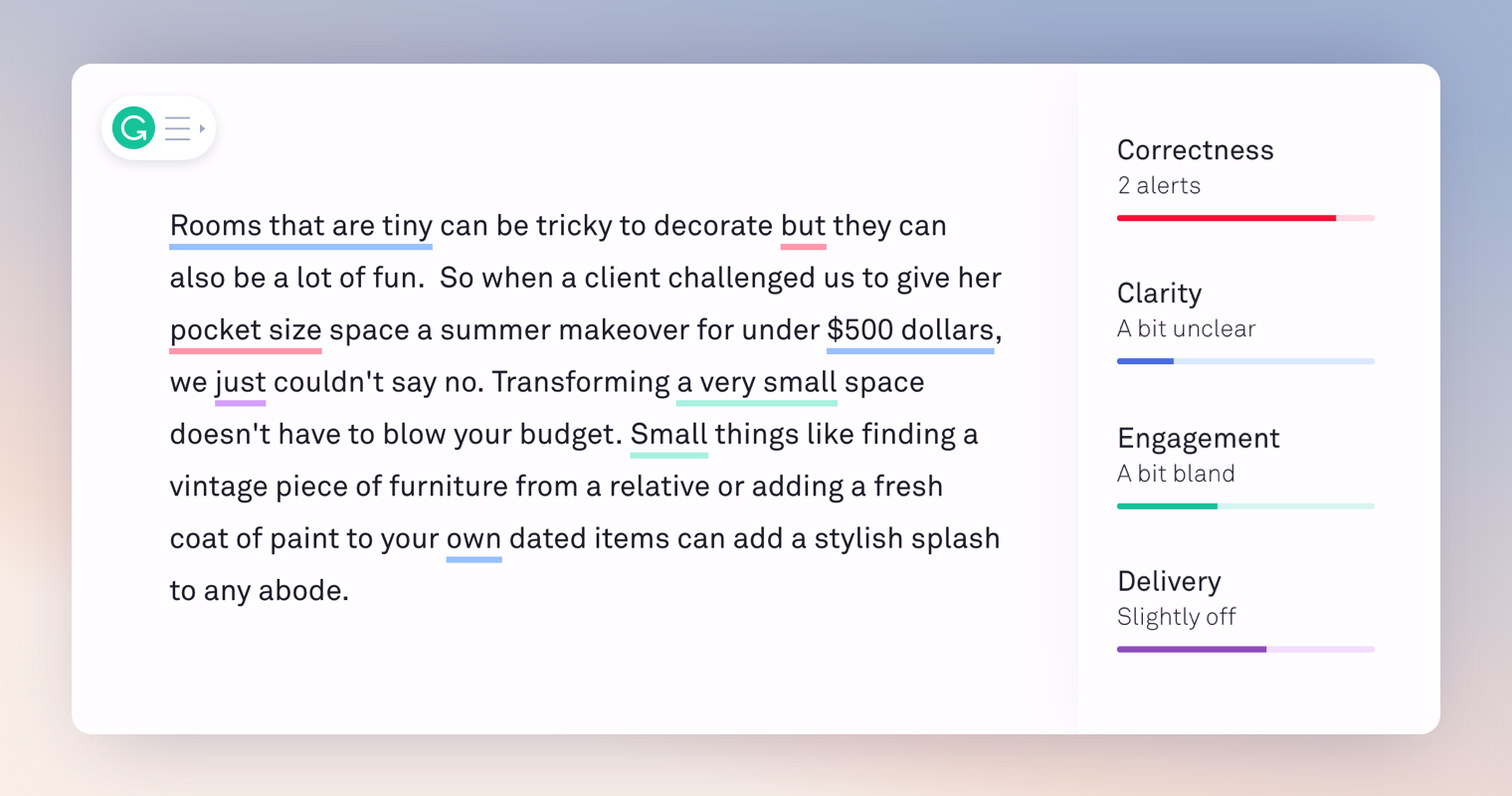 It is the best fit for creators who are writers and wish to give good stories in the content market. The app is available on the web and its keyboard is also available on the Play Store. Its use is free but has a few subscription fees for users who'd want to explore more on the platform.
3. CapCut Editor
For video editors and videographers, the tool of CapCut is very important and effective to use. The app is an all-in-one application that allows videographers and editors to record and edit their videos with ease by offering options for transitions and also a blurred background for use.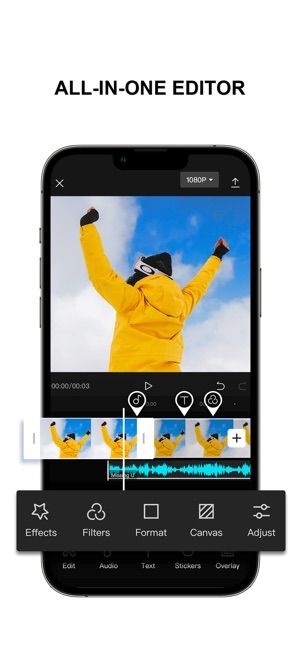 CapCut Editor makes video creation, upload and sharing easier with a frame-by-frame track editor, cloud drive and cross-platform collaboration features on lPC and mobile devices.
It is a free platform that offers the opportunity for people to do their editing freely without external supervision. For most creators especially on TikTok and YouTube, the CapCut Editor is the most preferable option as it is seamless and usable.
4. Lightroom Photo and Video Editor
Lightroom - a sub off the Adobe platform is an easy-to-use photo and editing tool that helps to retouch images, apply photo filters, and fine-tune backgrounds with the help of transformative presets to quickly add unique adjustments that bring your photos to life wherever you are.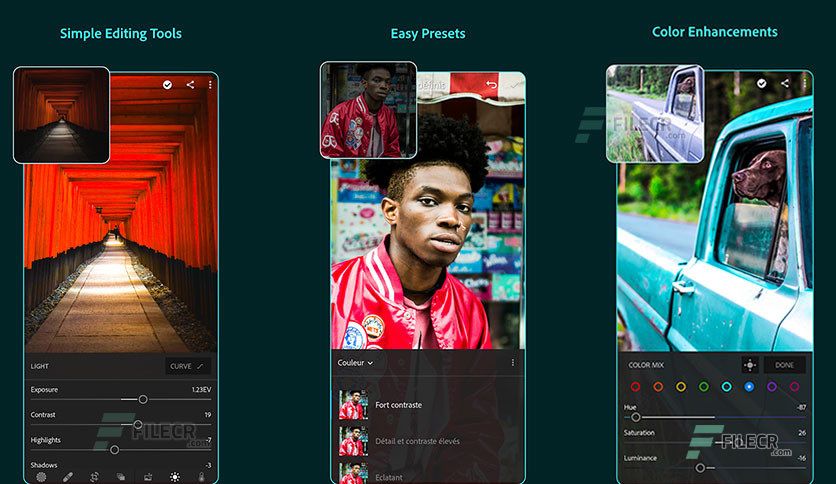 It is an all-in-one app that allows you to learn while creating beautiful images and well-done videos. With over 100 million downloads from the Google play store, the mobile app is free and gives you shared permission for other users to share their preset with you.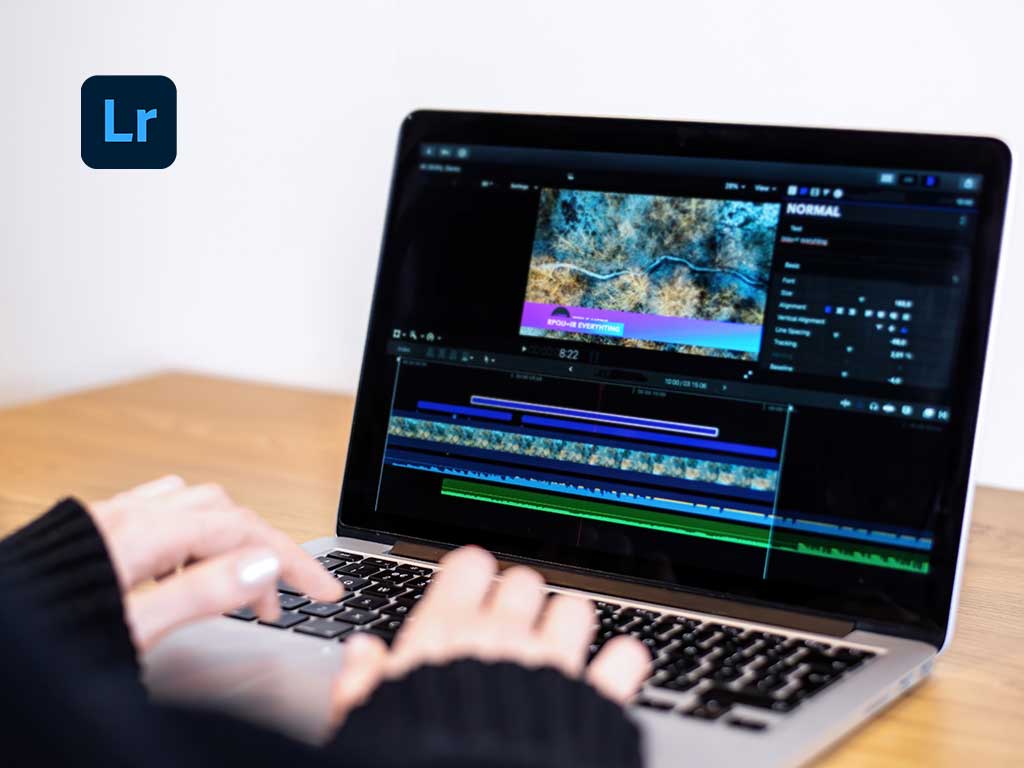 This app can be used by most freelance photographers especially those who are involved in mobile phone photography, the Lightroom photo and video editor is one to use.
5. HubSpot
HubSpot is a Customer relationship management (CRM) tool that helps users manage their marketing campaigns, sales team, and customer service. Its recently added tools for branding and content creation help users create branding materials for their website, social media, and more.
It offers users all the branding materials needed for an online presence, including a free icon and logo maker, favicon generator, colour palette generator, and more. This allows users to brand identity through marketing channels like emails, social media, and everything else.
As most creators are struggling with creating an identity for themselves, HubSpot is providing that opportunity for them.
Conclusion
Although these mobiles are not complete, they are the top five for intending creators in the social media and digital space. They are easy to use and their complexities can easily be understood through constant practice and YouTube tutorials that have been published by established users of the various platforms.
It is important to master them and also, create awesome content with them as made available.