The soon-to-be-launched revolutionary face payment solution will be first of its kind in Africa and a real game changer.
Technology is radically changing the face of business and commerce across the world and Nigeria is not any different, because of the investments of world-class giants.
Techloy recently learned about what may very well change the face of commerce and payment in Nigeria. This revolutionary face payment solution soon to be launched by Access Bank will be the first of its kind in Africa and a game-changer indeed.
In the past three years, the three payment giants — UnionPay, WeChat and Alipay — in China launched their Facial Recognition payment systems. Why the sudden rush into efforts in enhancing this payment system to boost their commercial values in the past two years? Before diving into why face payment is becoming a hot cake in the Chinese payment system, here is a quick overview of what it is.
A face pay payment technology may appear as something close to science fiction, however, it has stood its ground as a technology for identifying verification.
You don't need to input your password as your smartphone identifies your face simply through a scan. Ever since the advent of this technology, many apps have employed the use of facial recognition. This concept has taken over the payment ecosystem in China as it offers increased convenience and security for its users.
Statistics have shown that the global facial recognition market has grown more than 160% and expectation has it that by 2020, the global reach will get to US$2.4 billion.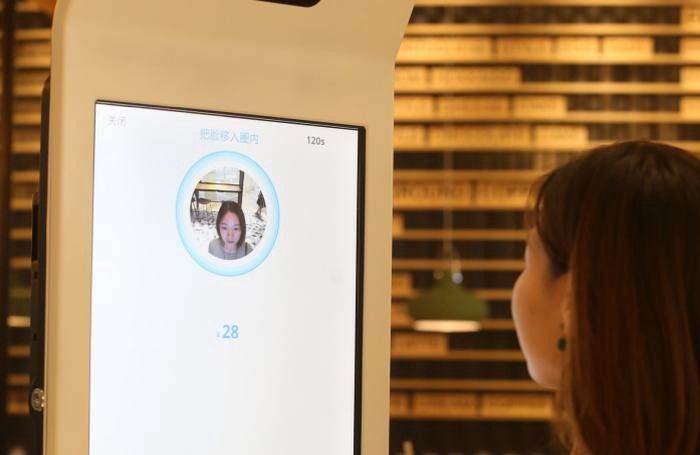 So, what is this technology offering a Nigerian potential user:
Provision of a secured, seamless and convenient way for customers to make payments at Merchant locations without cash/card
Entrench a "digital-first" mindset in customers
Introduce a first of its kind innovation within the continent to further strengthen the bank's position as The Leading Financial Institution in Africa
Revolutionise the payment system within Nigeria to solve real problems
The value proposition it offers to the Nigerian market include:
Facial authentication solution for making payment transactions
Enables transactions (withdrawals and transfers) faster in branches
Introduction of an alternative payment/collection method for customers and merchants respectively
A quick and convenient way to carry out transactions
Who is the target for this facial payment technology?
A working-class population who need a fast and convenient means of transacting (Payments)
Business owners, traders who need a fast and simple means of transacting (collection)
Low-income earners (artisans, drivers, housemaids) who may not own smartphones or cards
The elderly or uneducated individuals who cannot cope with the complexities of internet banking, mobile app
Facial recognition for payment has come to stay as a mainstream technology in China, and has also gained wide acceptance for mobile payment systems and as it stands China is gradually positioning itself as a global leader in the facial payment technology scheme.
Today, Chinese companies can speak with authorities at international standards as far as facial technology is concerned because they are at the centre of domestic biometrics in the software and hardware industries. Statistics indicate that at the end of 2018, more than 300 KFCs in over 100 cities in China introduced brush face payment cash registers.
If it can work in China, who says it can not work in Nigeria? After all, Nigeria is the unofficial tech hub capital of Africa. That means technology solutions can work in Nigeria, as Fintech products have demonstrated already.
We, at Techloy, commend Access Bank for this revolutionary technology solution and really look forward to testing out the solution in the nearest future.