Alphabet Inc., the parent company of Google and YouTube saw its revenue fall below analysts' expectations in Q3 2022 amidst an industry-wide tech slowdown, recording only a 6% growth in revenue in Q3 2022, a below-the-par performance from the year prior where it had as high as 49% growth in revenue.
Shares also went down more than 5% in after-hours trading as the tech industry landscape continues to be battered by macroeconomic headwinds, soaring inflations and ongoing concerns about an imminent recession.
Although Google ads revenue saw a marginal increment of 2% growth, YouTube ad revenue shrank for the first time since the company started reporting YouTube earnings separately in late 2019, falling about 2% to $7bn from $7.2bn in Q3 2021, as competition with social media giant Tiktok continues to grow.
"Despite being seen as one of the most insulated companies in the advertising space relative to peers, Google's poor quarter is the latest sign that worsening fundamentals and a tough macroeconomic environment are prompting advertisers to cut back on spending," Jesse Cohen, a Senior Analyst at Investing.com said.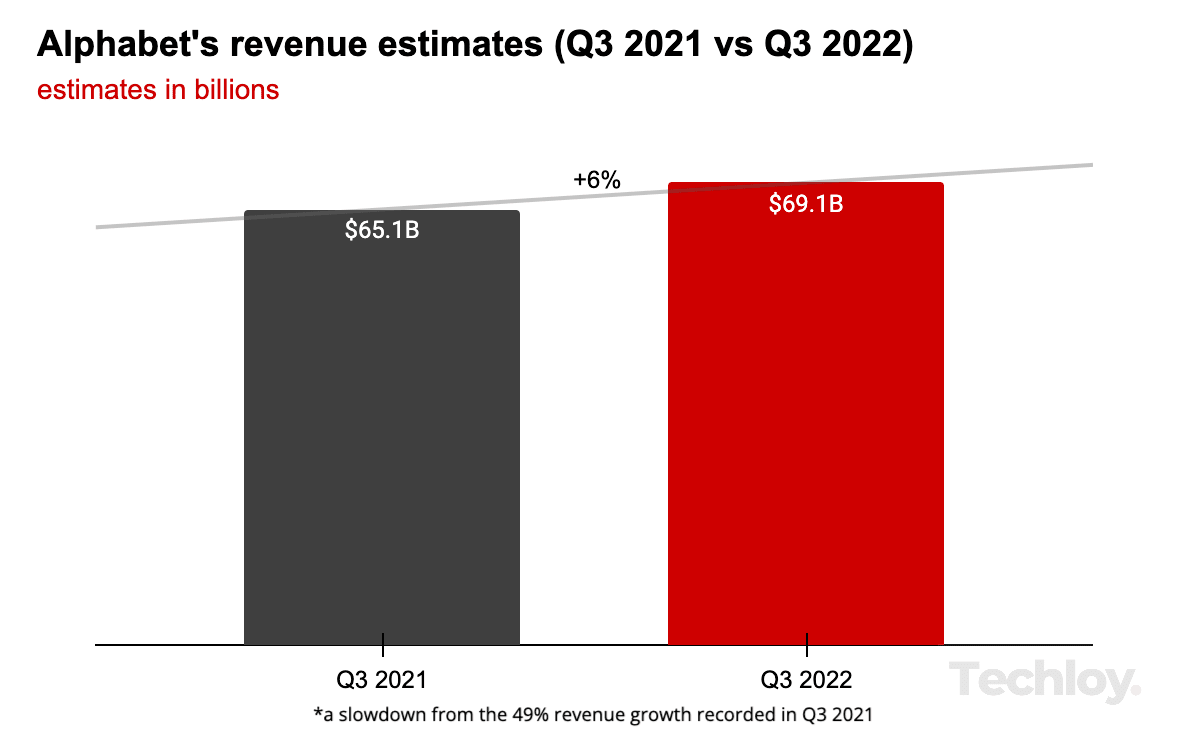 Amid a broader economic downturn, it is expected that we see a similar pattern among many other tech and social firms like Meta, Microsoft, Amazon, Apple and Uber as financial earnings statements for the third quarter of 2022 continue to be released.