Alphabet, Google's parent has reported slowing revenue and profit growth again in its released financial earnings report for the first quarter of 2023.
While revenue rose to $69.8 billion, a 3% YoY increase from last year's $68 billion, it was a QoQ slowdown from $76.05 billion in Q4 2022. Net income also stood at $15.1 billion, a 6% decline compared with $16.05 billion a year ago.
As seen in the Techloy chart below, Alphabet's revenue has continued on a downward trend from 2021 as the software giant suffered an advertising pullback from the soaring growth it witnessed during the coronavirus pandemic.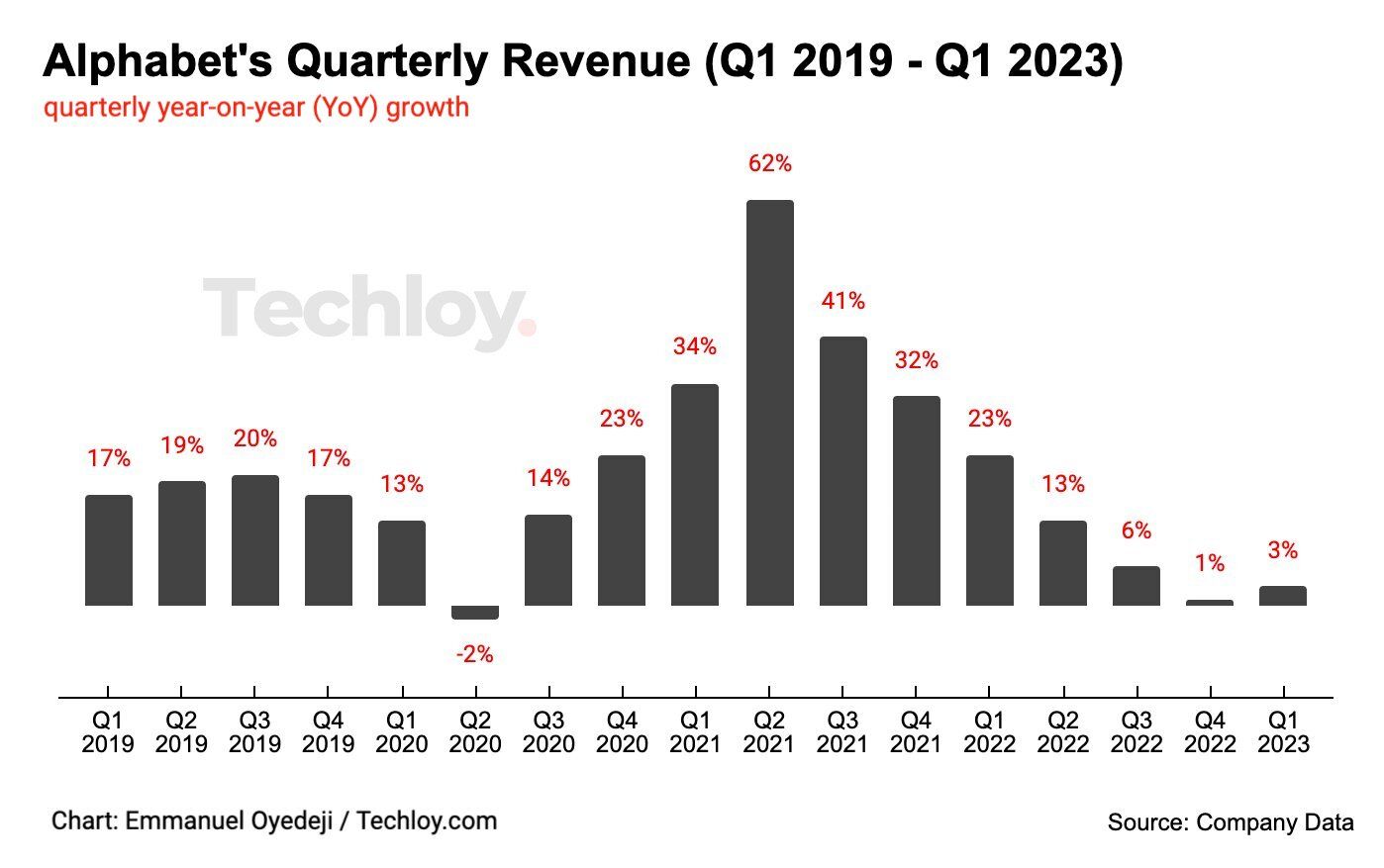 The subpar performance in the quarter was primarily due to slowing YouTube's ad sales revenue, which declined by 3% YoY to $6.7 billion, marking its third straight quarterly decline.
Furthermore, Alphabet's search revenue saw only a modest increase of 1.87% YoY in Q1 2023, significantly lower than the previous years' growth rates of 24.28% and 30.11% in Q1 2022 and Q1 2021, respectively, as it faces intense competition from various rivals, including Microsoft's AI-powered Bing chatbot and OpenAI's ChatGPT.
However, on a brighter note, Alphabet's Cloud reported positive earnings. The division posted quarterly profits of $191 million, marking a notable achievement for the company.