A survey by Amazon in March 2023, found that among advertisers who were unable to build successful campaigns, nearly 75 per cent cited building ad creatives and choosing a creative format as their biggest challenges.
Recognizing that many advertisers struggle with ad creative design and format choices, Amazon Ads is rolling out an AI-powered image generation capability designed to overcome these challenges and help advertisers deliver a better ad experience for customers.
So if you're a business that uses Amazon's advertising campaign, setting up your advert is about to get a whole lot easier.
With this new tool, you will be able to use Amazon Ads to scale creative barriers and produce lifestyle imagery that represents your brand and improves your overall ads' performance.
By clicking the 'Generate' button after selecting your product in the Amazon Ad Console, you can easily generate lifestyle and brand-themed images based on your product details. The image can then be fine-tuned with short text prompts, while multiple versions can be quickly created and tested to optimise performance.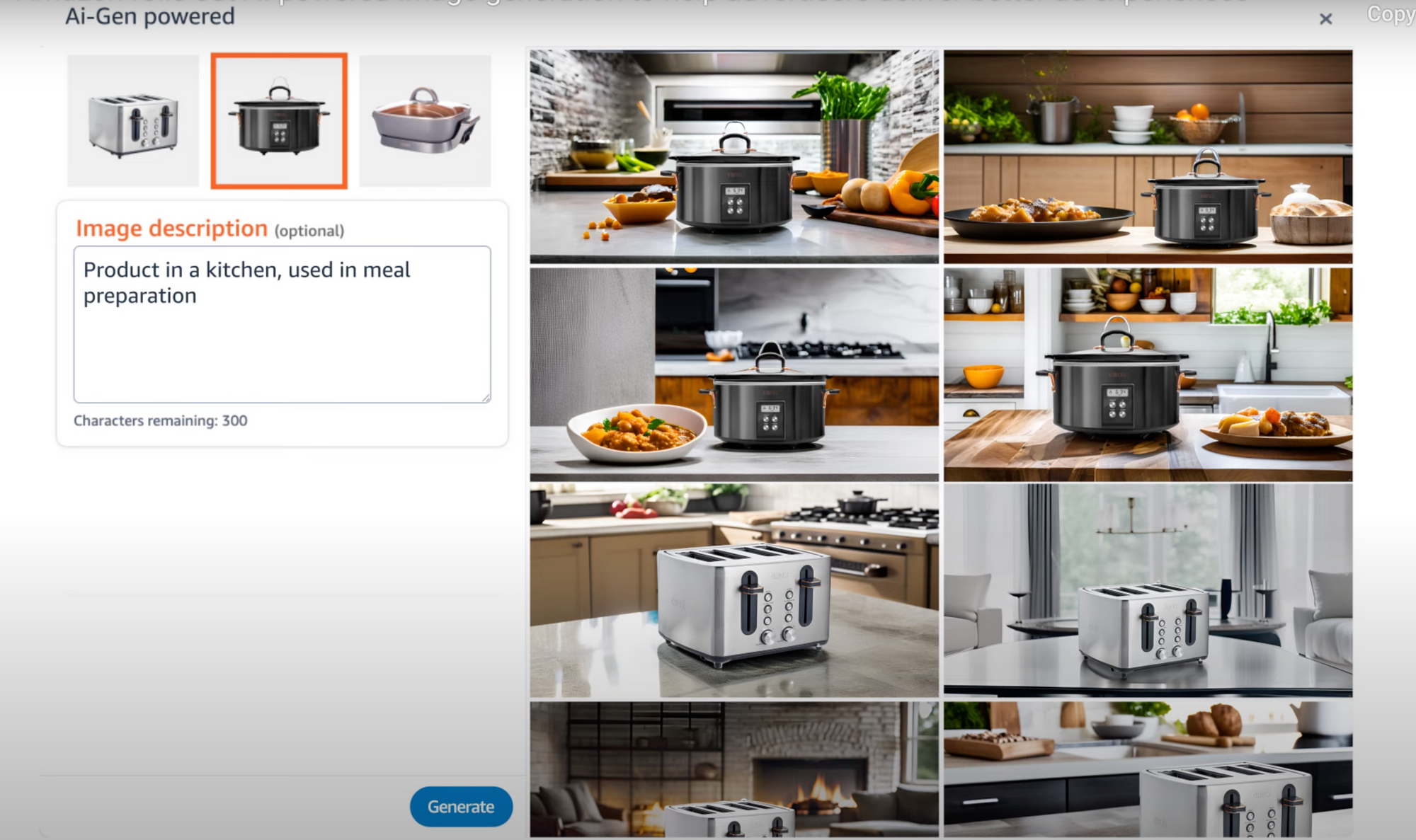 For instance, basic product images like cooking utensils can easily be integrated into appealing lifestyle contexts, such as a kitchen setting, which can boost click-through rates significantly. In fact, research suggests that contextualizing products in this manner can result in a 40% increase in engagement.
This means that advertisers using Amazon Ad can deliver engaging, and effective product listings, and ultimately, deliver a better advertising experience for their customers with minimal effort.
According to Amazon, this image generation has started rolling out to select advertisers in beta and will expand availability over time. Amazon also intends to enhance the tool based on customer feedback to provide a better user experience.