Amazon posted better-than-expected revenue growth in its issued first-quarter guidance for the fourth quarter of 2022 on Thursday but was still its least profitable Q4 ever.
Net sales increased 9% to $149.2 billion in the fourth quarter, compared with $137.4 billion in Q4 2021 to beat the $145.4 billion expected by Wall Street.
However, the company earned only $0.3 billion net income in the quarter, a sharp drop from $14.3 billion a year before, hurt by higher costs, one-time charges and a decline in the value of its investment in EV maker Rivian.
Operating income in Q4 2022 declined to $2.7 billion from $3.5 billion in the previous year. The quarter also marked the beginning of significant layoffs for the e-commerce giant.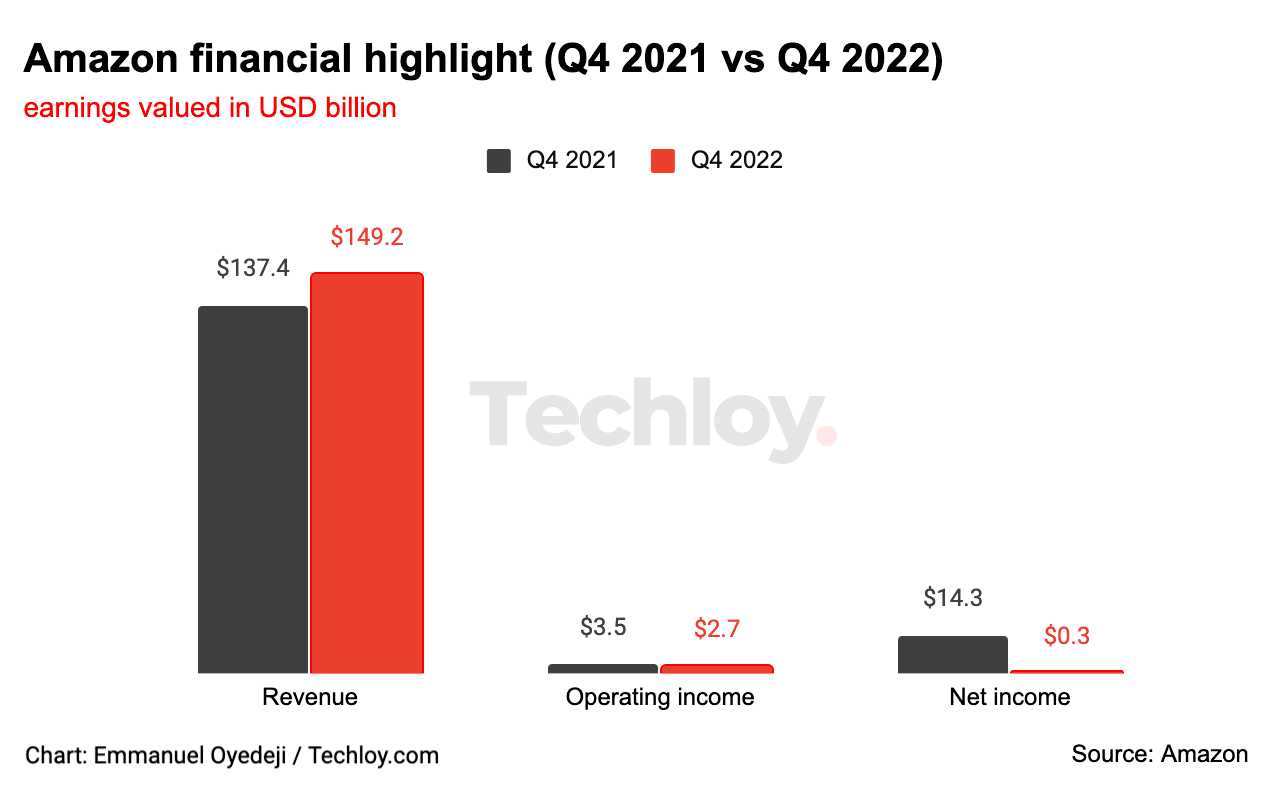 Its cloud business (AWS) segment sales only increased 20% year-over-year to $21.4 billion, down from 27.5% in the third quarter while its advertising revenue grew to hit a record $11.6 billion in the period versus the $11.38 billion expected.
In its guidance for first-quarter 2023, the e-retailer said it expects to post $121 billion and $126 billion, representing year-over-year growth of 4% to 8%.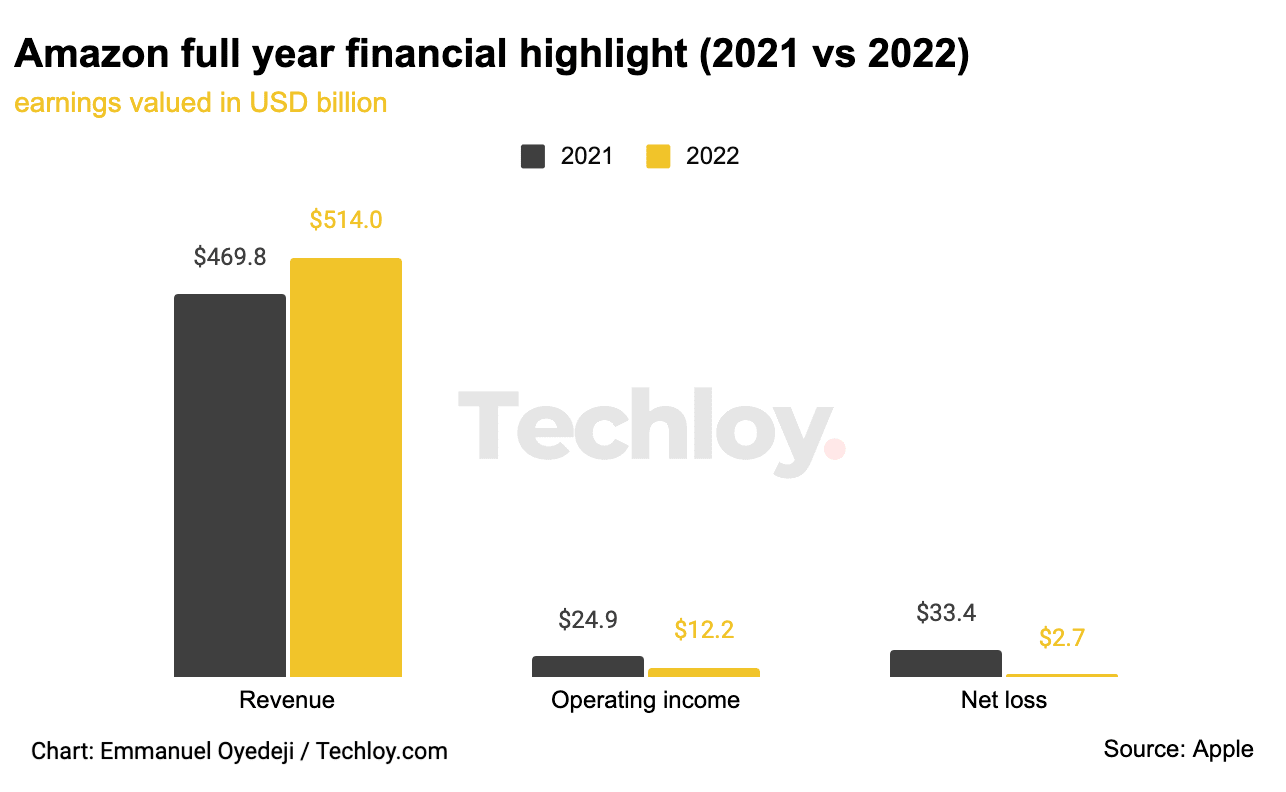 In the full year 2022, Amazon's revenue rose 9% to $514.0 billion in 2022, compared with $469.8 billion in 2021, and posted a net loss of $2.7 billion, its first since 2014, marking its slowest year of growth in its 25 years as a public company.