Apple has recorded a significant milestone in its App Store ecosystem which generated $1.1 trillion in total billings and sales in 2022, an estimated 29% growth year-over-year.
According to the technology giant, App Store developers generated $910 billion in total billings and sales from the sale of physical goods and services, $109 billion from in-app advertising, and $104 billion for digital goods and services.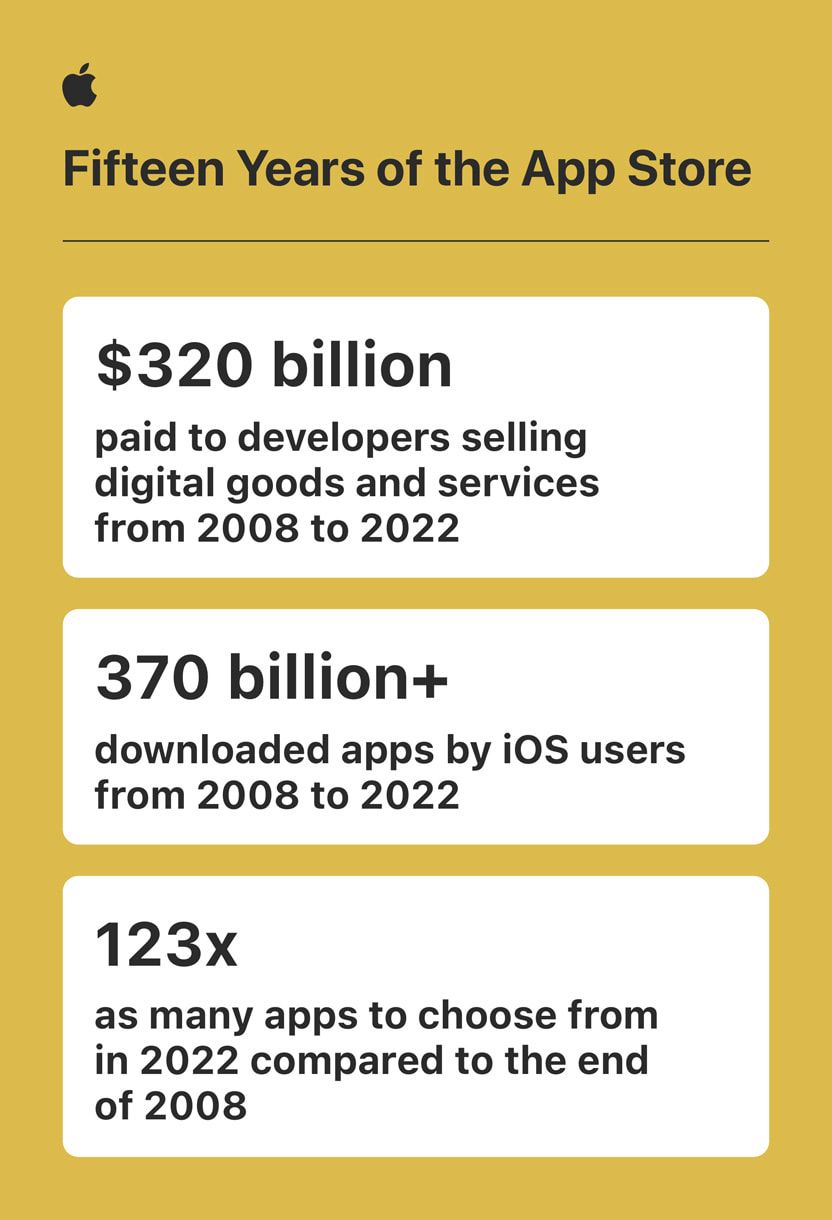 The results represent a significant increase from 2019 data when Apple said the App Store had enabled $519 billion in commerce, with digital products and services accounting for $61 billion of that total. Besides, the firm further added that iOS app developers have earned more than $320 billion on the App Store from 2008 to 2022, compared to the $260 billion reported in 2021.
This significant growth can be attributed to Apple's track record of building strong developers with resilient growth. A typical example of this is the company's Mindstep Brain & Mental Health App used for clinical care of brain and mental health. With $394.3 billion in 2022 revenue, Apple is the world's largest technology company by revenue.