Africa loses billions due to the high cost of remittances — billions of dollars in remittances flowed to Africa in 2017.
The money could go further if it was not more expensive to send money to Africa than anywhere else in the world, a new World Bank study finds. From an economic point of view, the rapid growth in the numbers from Africa is of great interest.
This is especially true for the money transfer industry.
Remittances to sub-Saharan Africa grew to $37.8 billion in 2017, according to the World Bank and are forecast to hit around $39.2 billion this year and $39.6 billion in 2019.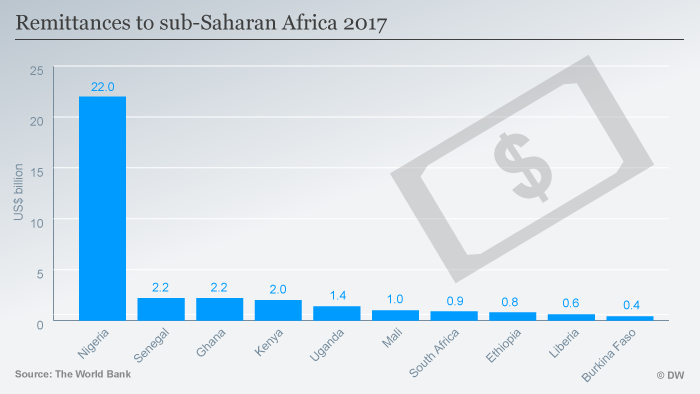 These excess fees cost the African continent $1.8 billion a year; enough money to pay for the primary school education of 14 million children in the region.
A World Bank report shows that the cost of sending remittances to Sub-Saharan Africa continues to be far higher than any other region in the world. On average, to send $200 to and from a country in the region costs almost $19 in the first quarter of 2018.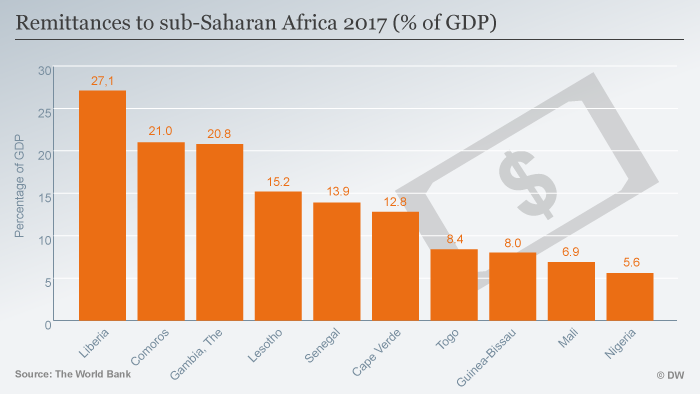 This is more than 20% higher than the charge for remittance to any other region. (Globally, about $600 billion in remittances were sent in 2017).
"The African diaspora are making a lot of money and they are want to be able to send money and make payments to countries of their origin. Research has found that these payments are majorly used for basic expenses such as food, clothing, transportation and education, making them vital to the livelihood of those in developing nations," says Nengolong Samuel, Co-founder of Bitpeza.
One reason to be optimistic about remittance costs decreasing is the move away from cash towards digital payments. Digital transactions get rid of the need for physical agents and the costs associated with moving around large amounts of cash.
Blockchain technology is the foundation for cryptocurrencies like Bitcoin. With blockchain, a tally of transactions is encrypted and stored in every participating account's ledger, in the form of blocks. This means that a transaction cannot be altered without changing every single block, making Bitcoin impervious to fraud.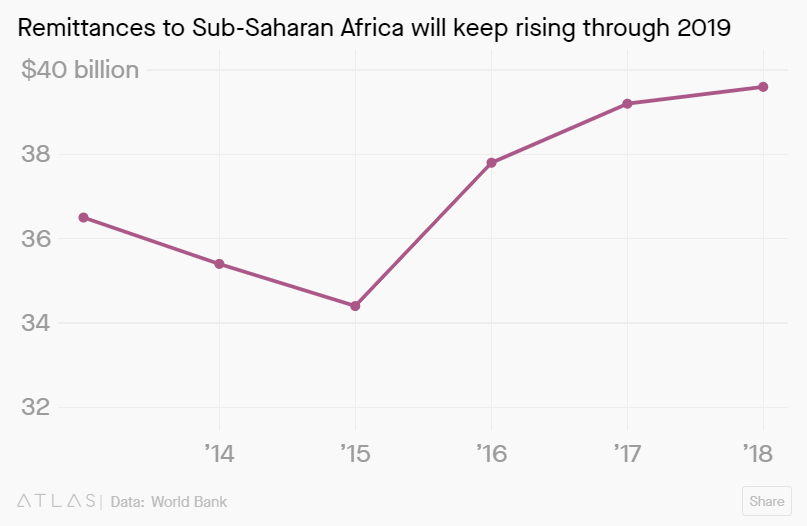 The peer-to-peer network and public ledger eliminate the need for a bank to keep track of the accounts. The decentralized nature of Bitcoin is the basis for much of its growing popularity.
Since there's a belief that cryptocurrencies could be brought down costs, it is conceivable that blockchain — the underlying technology for cryptocurrencies — which makes transactions reliable, fast and cost-effective could make the infrastructure for sending remittances safer and more efficient.
That's why Bitpeza, a platform that enables users to buy bitcoin with Naira using any Naira debit card (MasterCard, Visa or Verve) and also enables users to exchange their bitcoin to Naira, which is credited to their local Naira bank accounts instantly, has been built to solve the remittance challenges in Sub-Saharan Africa using blockchain technology.
Bitpeza, which operates under Bitpeza Technology Limited, a registered company with the Corporate Affairs Commission in Nigeria, started as a cryptocurrency side project called NairaBitcoins back in November 2016 and gradually evolved into a full-fledged bitcoin platform.
Fast forward to March 2019, the platform officially launched during an event tagged "Creative Capitalism" in Abuja, Nigeria, which hosted several entrepreneurs, investors and financial advisors including Jerry Mallo, CEO of Bennie Agro-Processing Company Ltd, winner of the 2018 National MSME Merit Awards, under the office of the Vice President of Nigeria, Professor Yemi Osibanjo, GCON and Hyeladi Haruna (CPA), a business mogul, serial investor and financial adviser.
Bitpeza's simple and easy to use platform features real-time, instant Naira payments and purchase of bitcoin including transfers and receipt of bitcoins from any other bitcoin wallet around the world from your mobile phone.
With low charges (less than 5%) on all transactions, users can attach 3 Naira settlement bank accounts and attach up to 3 Naira debit cards. The platform, which offers real-time customer care service, also features USSD, Internet banking and Visa QR payment options and requires a KYC process for higher transaction limits.
Bitpeza is currently available on Google Play for Android users and is currently working on an iOS app with Touch ID login and secret pin login for faster and safer access to your Bitpeza account.
In the future, Bitpeza plans to make it possible to pay with international cards with low fees; settlement to USD, Kenyan and Ghanian local bank accounts; allow users to easily send money to their family using a phone number or email address with low unbeatable fees; and an education community that will host Blockchain and cryptocurrency courses on proper usage, how Blockchain works, trading cryptocurrencies and other related fields.
For now, Bitpeza is focused on educating users on how Blockchain and cryptocurrencies work first, so that users become more enlightened on safety tips and how to engage in sending money to friends, family and business partners via the platform.
To achieve this, Bitpeza has currently enabled only bitcoin cryptocurrency and only Naira to gradually educate early bird users through avenues such as seminars and Blockchain meetings in Abuja and other parts of Nigeria. The move to enable only bitcoin and Naira is also to ensure user support requests are resolved in time.
Japhet Johnson, CTO & Co-founder of Bitpeza said, "We are subsequently going to include other altcoins that have verified, reliable and sustainable projects/purposes such as Ethereum because we placed utmost priority on building a healthy and risk-free platform for users."
Although cryptocurrencies are still in the early stages of innovation, and companies have only just begun exploring their potential role in remittance payments, Nengolong Samuel is optimistic that this is only the beginning.
"In the near future, we will have virtual money with different qualities and different purposes that are guided by the laws of their region. This will make economies more resilient against shocks and will support more equitable and sustainable development, by putting users in the driver seat and reinforcing local economic development," he says.